Homemade yoghurt ice creams make it easy for the kids and big kids to enjoy a cool treat that is also healthy for them. Including fruits and low GI grains means their tummies will be happy which makes these a perfect afternoon tea or even breakfast on a hot busy morning.
INGREDIENTS
1 ½ Cups Plain Yoghurt (avoid the low fat varieties so that your ice cream is creamy)
2 Tbs Honey
½ Cup Blueberries, fresh or frozen
½ Granola (I used a Chocolate Chia and Spelt variety)
LET'S PUT IT ALL TOGETHER
In a medium bowl mix together the yoghurt and honey.
In a small bowl smash the blueberries up a little.
Gather your ice cream moulds. First add the blueberries, followed by the yoghurt (about 2 tablespoons per mould) and then finish with the granola.
Push the granola gently into the yoghurt and then top with a little of the remaining yoghurt.
Insert the ice cream sticks and place into the freezer for a minimum of 4 hours or until set.
Makes 6
Note: depending on the size of your moulds you may need to double or triple the recipe.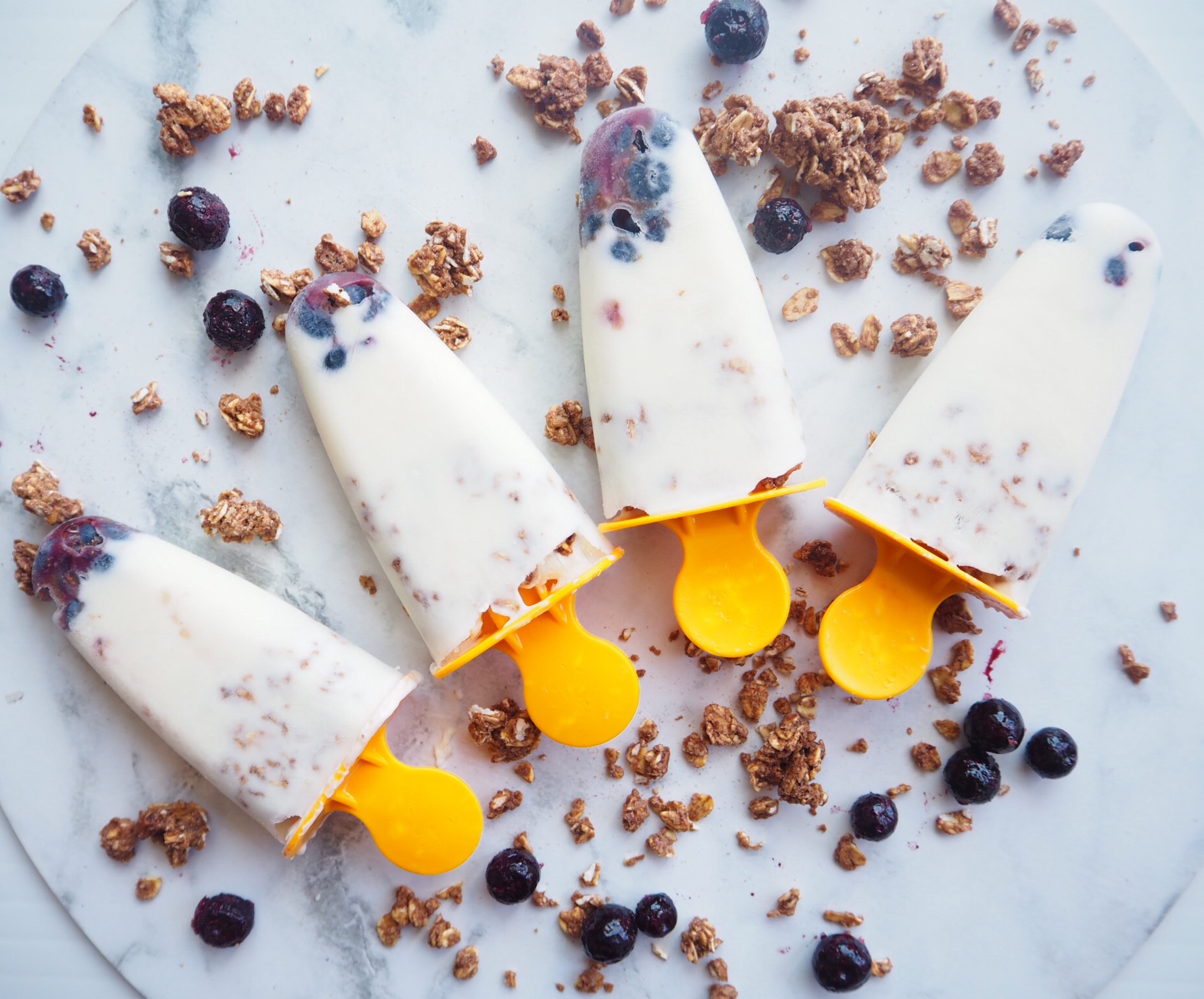 (Visited 1,018 times, 1 visits today)