When you are short on time one pan dinners are the ultimate savior. Less washing up and minimal steps to get a delicious balanced dinner on the table. This sweet chilli chicken is so easy to make and the flavour is perfection. Bulk it up with extra steamed vegetables and serve with rice. It is also freezer friendly which means you can make a double batch and freeze the rest for another night when you don't have time to cook.
INGREDIENTS
2 Chicken Breasts, cubed
2 Tbs Plain Flour
½ Red Capsicum, diced
½ Cup Sweet Chilli Sauce
1 Cup Milk
2 Tbs Olive Oil
Vegetables and rice to serve
LET'S PUT IT ALL TOGETHER
Dust the diced chicken breast with the flour. Pour the olive oil into a large frypan that is over a medium high heat. Once heated add the chicken and cook, stirring regularly until golden. Reduce to a medium heat.
Add the capsicum and stir through. Let cook for 5 minutes or until just softened.
Add the sweet chilli sauce and stir through, followed by the milk. Mix through and then reduce to a simmer. Cook on a low simmer with the lid off for 10 minutes or until the sauce has just thickened.
Serve with steamed vegetables and rice.
Note: Use a brand of sweet chili sauce that your family already loves. Some sauces have a "hotter" chilli flavour than others. You can also reduce the amount of sweet chilli sauce.
Serves 4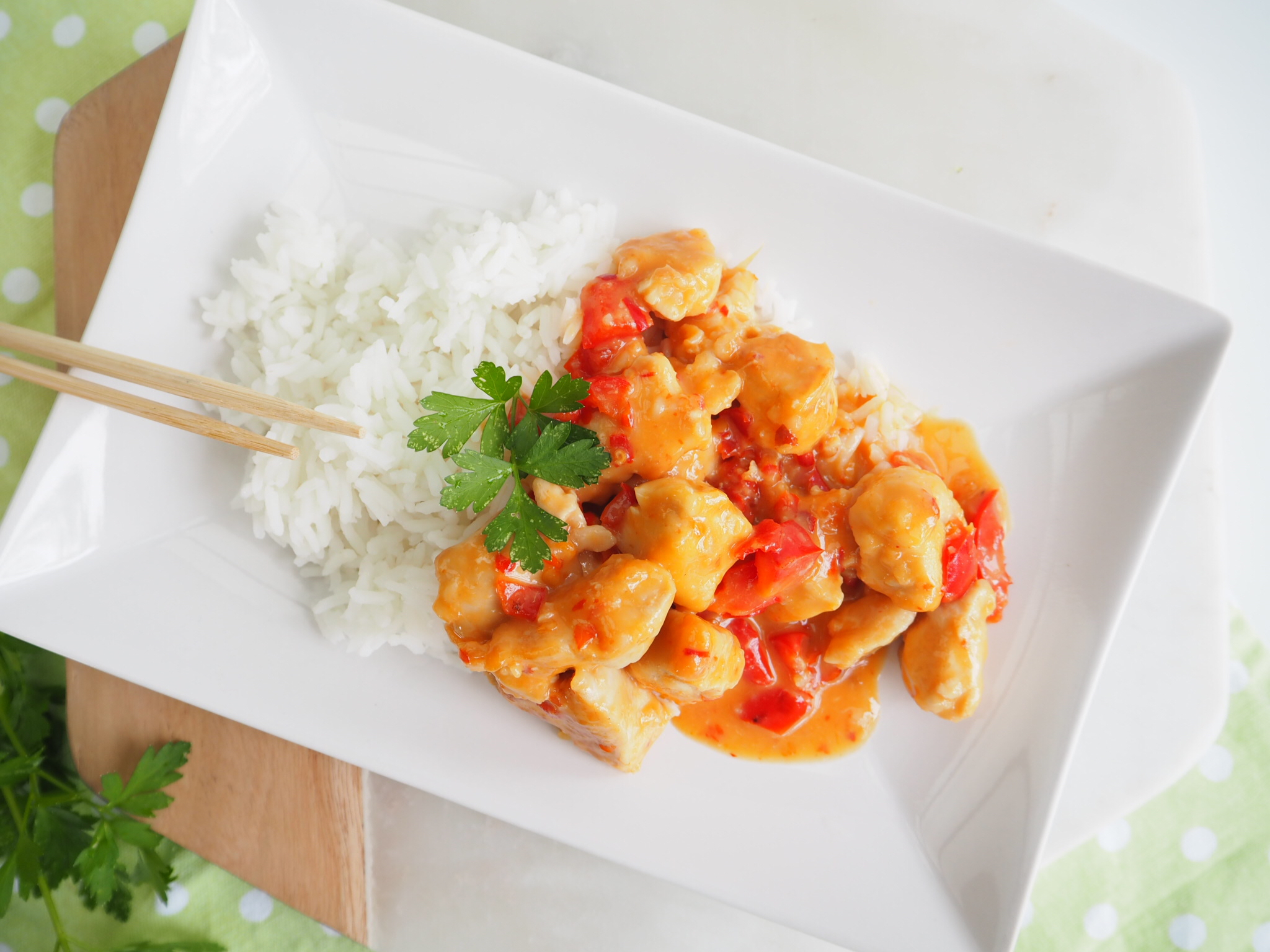 (Visited 7,454 times, 16 visits today)