This recipe for Beef and Broccoli and a flavour packed easy dinner that the whole family will enjoy.  The marinating process makes the meat super tender and the texture is like the takeaway variety you get, in fact the whole recipe is basically a copy cat of the takeaway variety except you have made it at home for half the price and know all the ingredients you have added.
INGREDIENTS
500gm Beef Strips
1 Onion, sliced finely
1/2 Head Broccoli
Marinade
1 Tsp Bicarbonate Soda
2 Tbs Corn Flour
1 Tbs Hoisin
3 Tbs Soy Sauce (low sodium)
1 Tbs Minced Garlic
1 Tsp Minced Ginger
Sauce
3 Tbs Oyster Sauce
3 Tbs Hoisin
1 Tbs Soy
3 Tbs Sugar
1 Tbs Sesame Oil
LETS PUT IT ALL TOGETHER
1. Place all the marinade ingredients into a bowl and mix.  Add the beef strips and mix to coat well.  Place in the fridge and leave to marinade for 1-2 hours.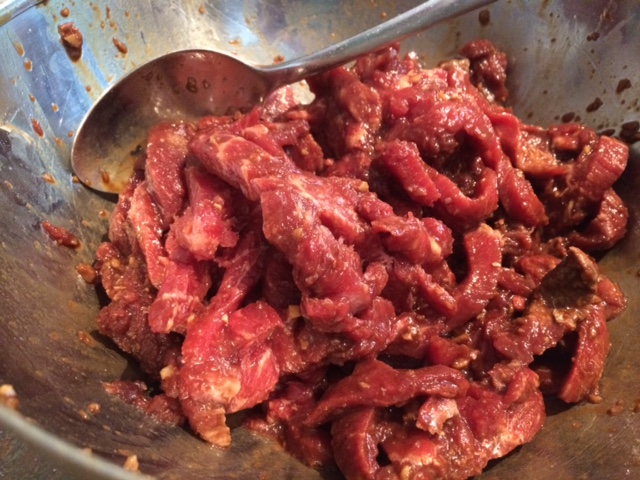 2. After the marinade time combine all the sauce ingredients into a bowl and set a side.
3. Using a hot wok or fry pan add the onion with a little extra sesame oil and cook for 1 minute.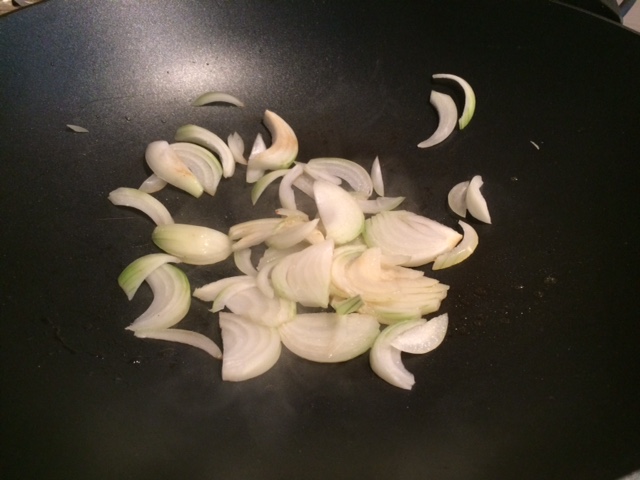 4. Add the marinated beef strips and stir making sure the meat is browned on all sides.
5. Add the sauce to the beef and onion and cook for 1 minute.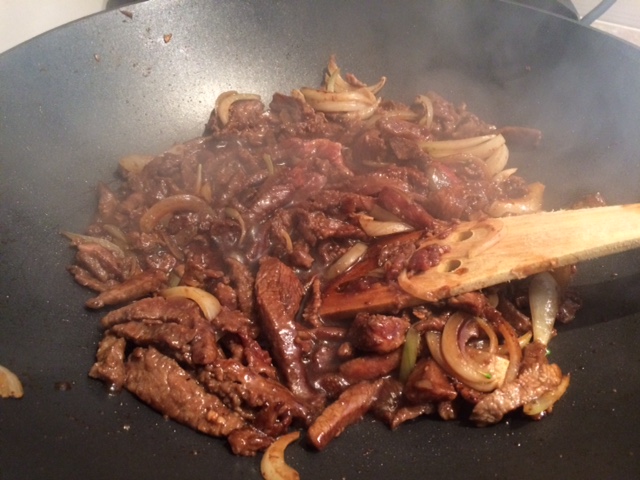 6. Finish off by adding the broccoli and stir fry for a further minute.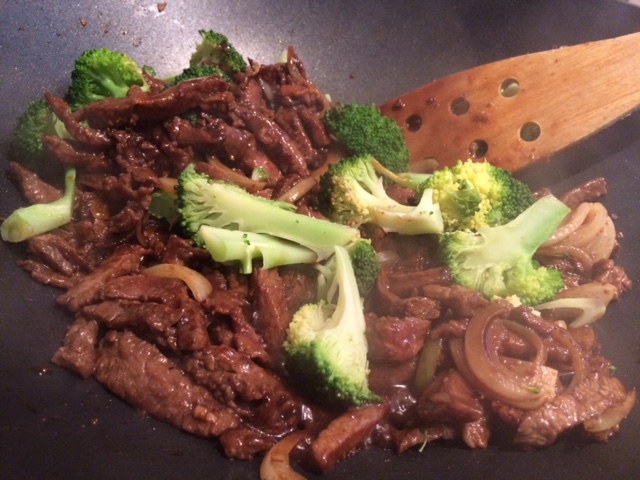 Serve with rice.
Serves 4
Great for leftovers: store in an air tight container in the fridge for up to 3 days.

(Visited 14,736 times, 31 visits today)