I had been thinking of making this salsa chicken for a couple of weeks now, but ended up eating the salsa I had in the cupboard with corn chips so I had to buy another jar hahaha.  The dish lived up to my expectations.  The flavour of the salsa grabbed onto and infused the chicken breasts perfectly.
I chose to serve it with just vegetables as the boys were having ravioli and I have been trying to cut the carbs in the evening and fill up on lean protein instead.  The serving of chicken breast and vegetables covered in the salsa was a really filling and satisfying meal that I will be adding to our week-night rotator.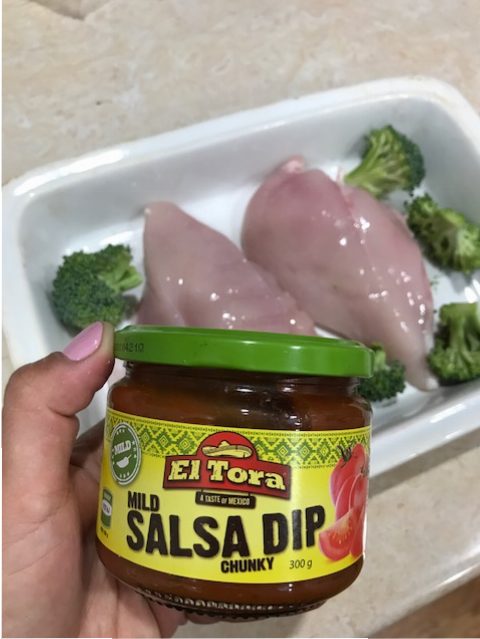 INGREDIENTS
4 Chicken Breasts (single portion size)
1 Jar 300gm Chunky Salsa Mild (or spicy if you like)
Extras to serve:
Broccoli, cauliflower, baby spinach (these can be cooked with the chicken)
Corn Chips
Sour Cream
Sides:Serve with rice or pasta and extra steamed vegetables
LET'S PUT IT ALL TOGETHER
1. Using a baking dish, place the chicken breasts into it. Make slits in the top of them so the flavour goes through. Pour over the salsa can give it a little mix through to coat the bottom of the chicken.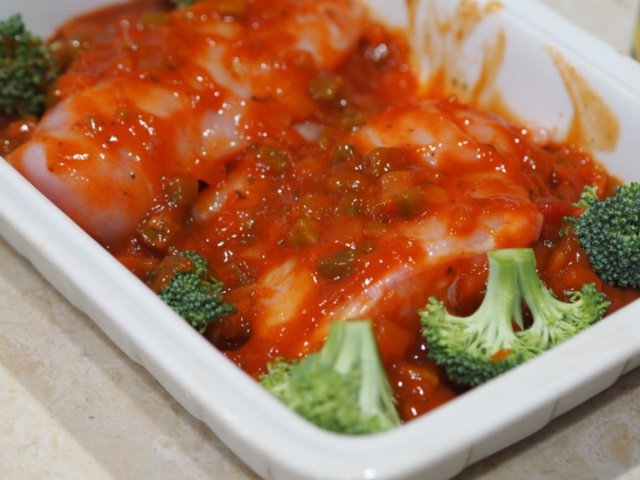 2. Add the broccoli and cauliflower if serving with that.  Place a lid on top or cover with aluminium foil.
3. Place into a pre-heated 180 degree Celsius oven and bake for 25 minutes or until the chicken breast bounces back when touched.  Remove the lid and add a few handfuls of baby spinach place back in the over for a further 5 minutes so the spinach can wilt.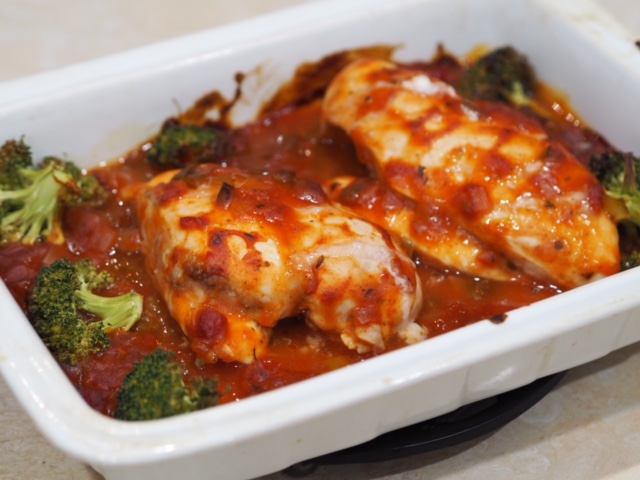 Serve.
While the chicken is cooking you can make your side dish.  On this night the kids had ravioli and  little of the chicken.  When I cook this again I will cook rice with a cup of mixed frozen vegetables (corn, pea and carrot mix) to serve with it.
I topped ours with corn chips (yum) and it would of been nice with a dollop of sour cream too.

(Visited 6,582 times, 12 visits today)