I'm all about quick one pan dinners, especially after a busy day or late home from work.  This is another great dinner that the whole family can enjoy.  Baked pesto chicken with pasta sauce.  The pesto and pasta sauce give this dish its flavour which means you don't have to worry about seasonings, herbs and spices as it's already done.  You literally put throw this together and walk away – my kinda dinner.
The chicken comes out juicy and tender and there is even some vege included in the way of zucchini.  You could change the zucchini with capsicum or eggplant.
INGREDIENTS
1/2 Jar Basil Pesto
500gm Chicken Thighs
1 400gm Jar Pasta Sauce
1 Zucchini, sliced thinly long ways
1 Cup Tasty or Mozzarella Cheese, grated
Serve with pasta or cheese raviolli
LET'S PUT IT ALL TOGETHER
1. Turn the oven on to 180 degree celicus.  Take a baking dish that has a lid. If you don't have one with a lid, aluminium foil can be used to cover the dish.
2. Place the chicken thighs and pesto into the baking dish and rub the pesto into the chicken.  Lay the chicken out flat once coated.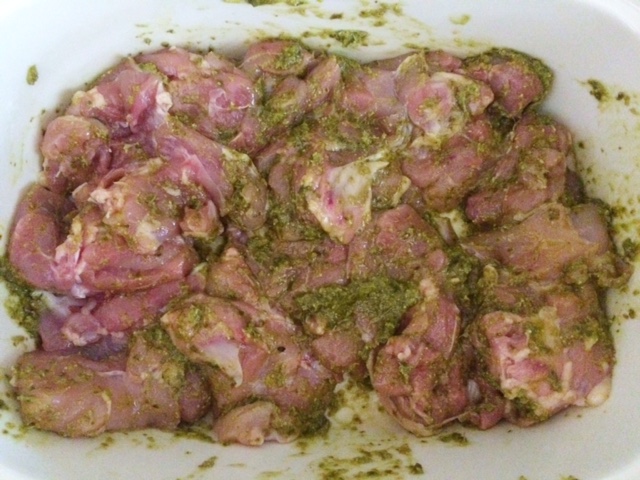 3. Place zucchini strips on top of the pesto chicken.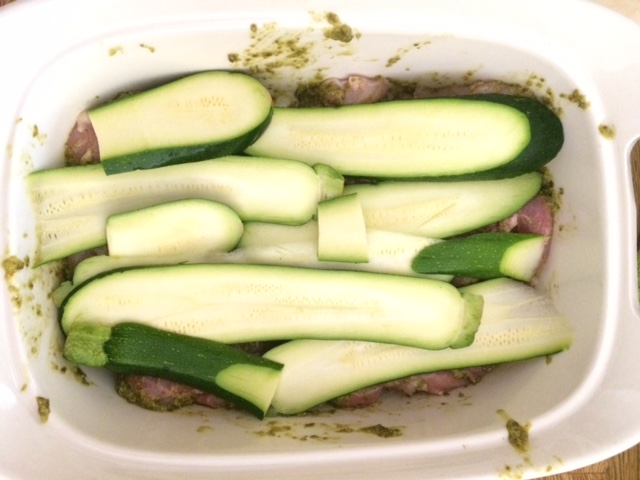 4. Pour over the pasta sauce and sprinkle on the cheese.  Cover and place in the oven for 35 minutes.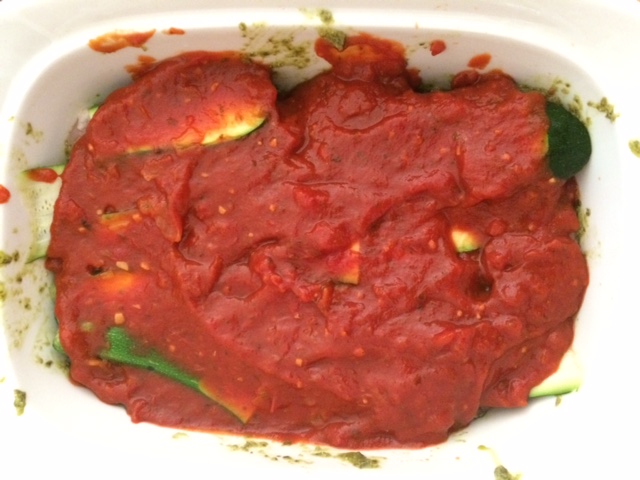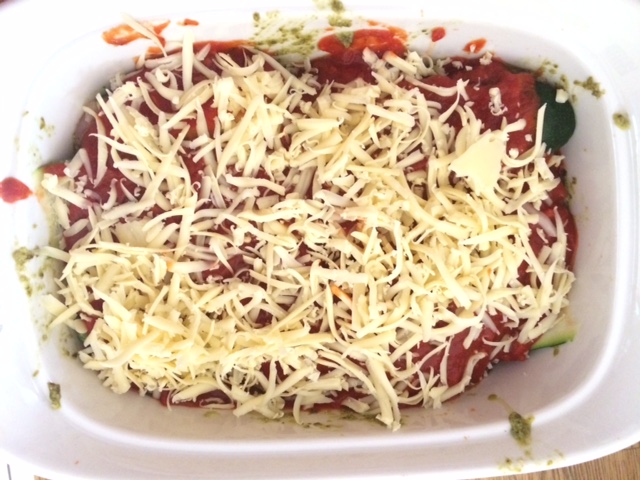 Check that the chicken is cooked by making sure it is firm when pushed with your finger. If it is still soft return for a further 5-10 minutes.
Serve with pasta or cheese raviolli.
The brand of basil pesto and pasta sauce will determine the flavour of this dish so use ones that are already family favourites otherwise I used the Aldi Basil Pesto and Aldi Organic Pasta Sauce.
Serves 4-5

(Visited 12,342 times, 6 visits today)