Sunday mornings are pancake mornings.  There are many variations pancakes that you can make from traditional to fruit added and to these easy three ingredient banana pancakes.  I have seen a recipe for pancakes with just banana and eggs but many people have commented that they are a little tricky to flip because they don't stay together so I have added a little flour to my mix which has combined everything perfectly and gives them an amazing rise when cooking.
If gluten is an issue you can use gluten free self raising flour.
INGREDIENTS
2 Large Bananas – you want to use ones that are perfectly ripe.  Not overripe.
3 Eggs – I use 700g eggs.
1/2 Cup Self Raising Flour (you can use gluten free)
LET'S PUT IT ALL TOGETHER
1. Using a food processor, blender, personal blender or thermo cooker  – process together the bananas, eggs and flour until a smooth batter is achieved.  About 10-20 seconds.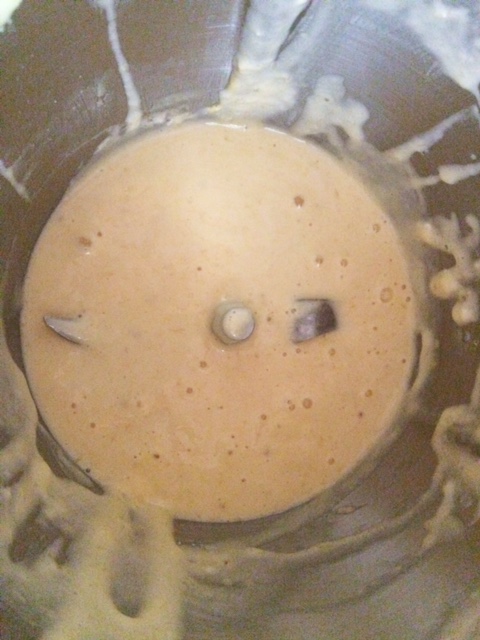 2. Heat a non stick fry pan.  Rub a little butter on the heated pan and pour in the pancake batter. Cook for 1 minute on the first side and then flip and cook for 1 minute on the other side. Repeat until all the batter is used.
Enjoy as they are or smear with peanut butter and drizzle with rice malt syrup for a little more indulgence.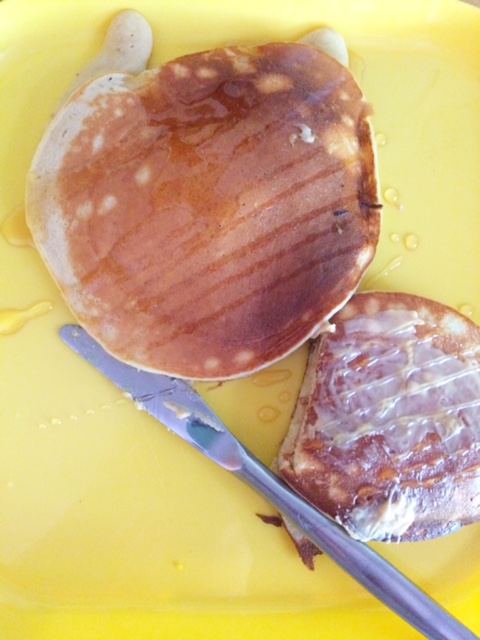 Makes 8 Large or 12 small
I have used the Kambrook Pancake Perfect Breakfast Skillet that I was gifted to cook these pancakes.  It heats to the correct temperature, comes with the cooking rings and is our designated pancake cooking frypan which eliminates any taste from previous cooking making their way into our pancakes.

(Visited 37,630 times, 25 visits today)