I have combined all the classic Anzac Biscuit flavours into a bliss ball and they just might be my favourite bliss ball yet.
Bliss balls are super easy to make and last for up to two weeks in the fridge.  They make the perfect sweet treat without all the extra calories of chocolate and the likes.
INGREDIENTS
2 Cups Dried Pitted Dates
1/2 Cup Rolled Oats
1/2 Cup Desiccated Coconut
1 Tbs Crunchy Peanut Butter
3 Tbs Treacle (or golden syrup)
Extra 1/2 cups Oats and 1/2 Cup Desiccated coconut mixed together for rolling the balls in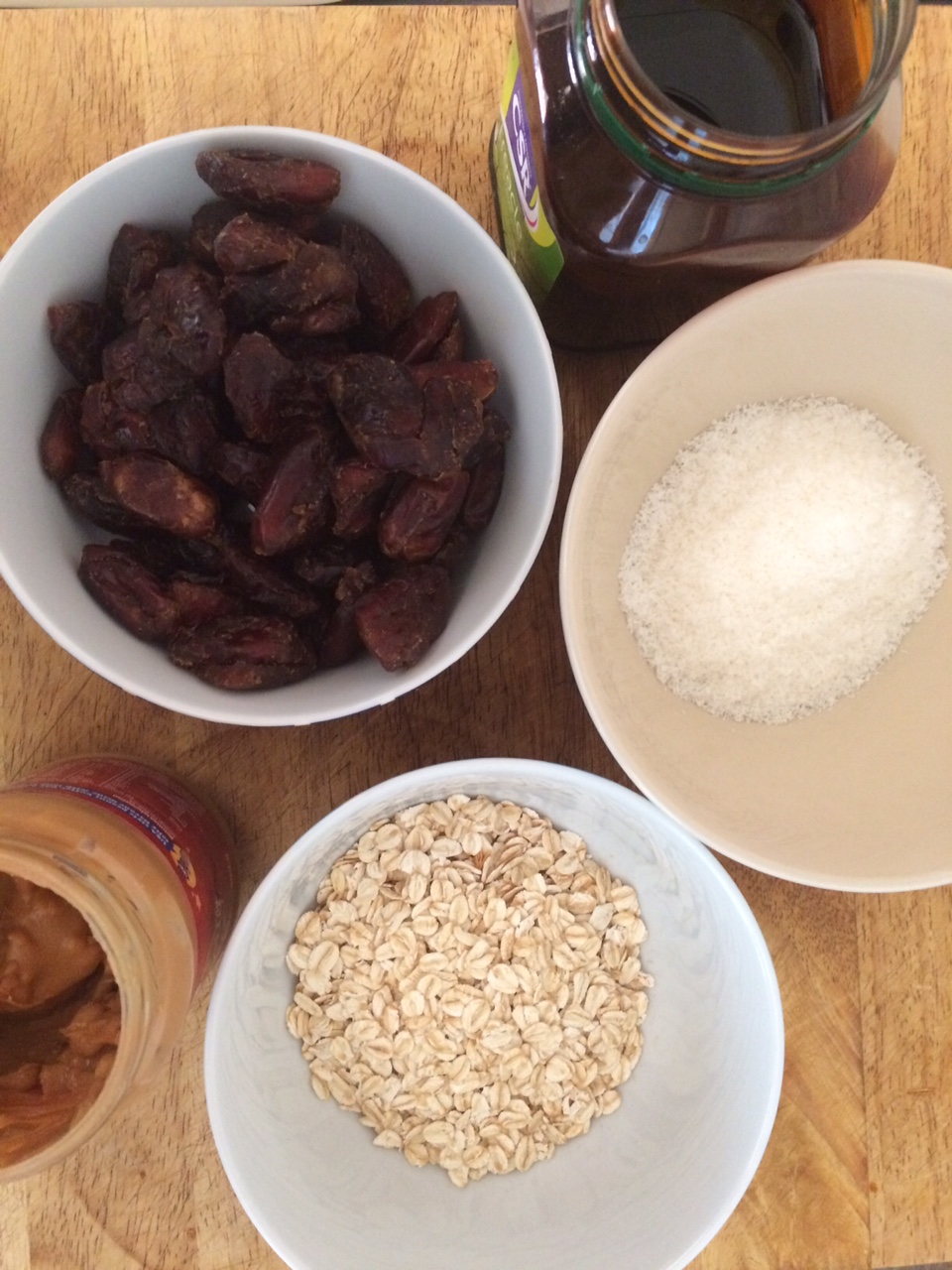 LET'S PUT IT ALL TOGETHER
Place the dates into the bowl of a food processor with the metal blade or a thermo style cooker and process for 30 seconds or until the dates are broken down and start to come together.
Add the remaining ingredients and process for a further 20-30 seconds or until well combined.
Take tablespoon sized amounts of the mix and roll into balls. Roll in the combined oats and coconut and on a plate.  Continue until all the mix is rolled.
Place into the fridge for 1 hour to firm up.
Store in an air tight container in the fridge for up to two weeks.
Makes approx 24
Note: if you have nut allergies or want to send them to school replace the peanut butter with tahini or simply omit.

(Visited 25,758 times, 31 visits today)