What kid doesn't love chocolate cake? I know my nearly 4 year old loudly proclaimed when he saw these come out of the oven "Chocolate Cake my favourite, I love chocolate cake". As parents we are always on the look out for ways to get a little extra vegetables into their diets as most littles think anything green is "yucky" and shift it aside, pick it out, pass back the whole meal, declare a stand off at dinner time (you get the drift) it's not up their like chocolate is as one of the foods they would happily eat.
So there is no better way to get some zucchini into their diet then hiding it in a relatively healthy chocolate muffin. When peeled and grated a zucchini can cook down to almost translucent making it hard to find and taste.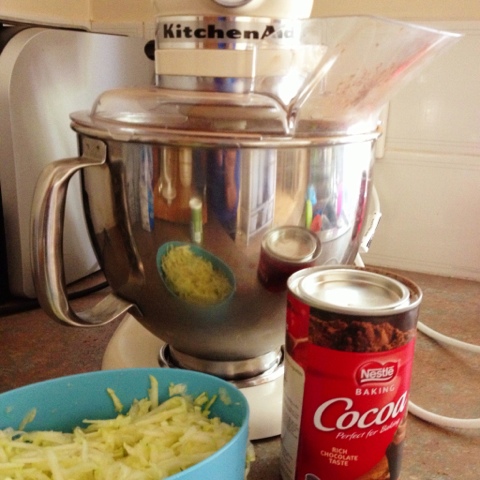 Mr nearly 4 could see the few flecks of zucchini that showed through, so next time I think I will let the zucchini soak a little longer in the boiling water. On the other hand Mr 2 didn't even second question them, he would of eaten the mini muffins in one mouthful if he had been allowed to.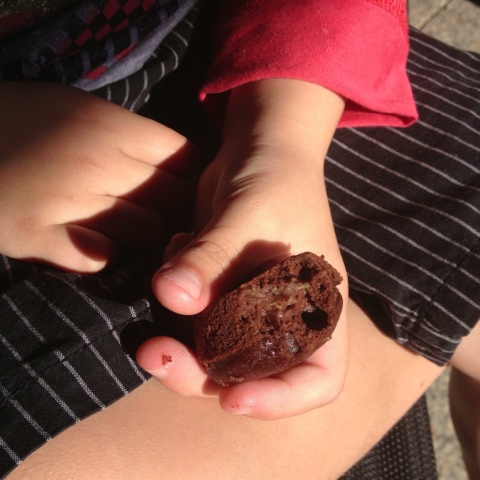 You can vary this recipe as well, try low fat natural yoghurt or homemade apple sauce in place of the olive oil. Replace the sugar with stevia or other natural sweeteners if you prefer as well. I have made them with everyday ingredients you would most likely have in your pantry and fridge.
INGREDIENTS
1 Large Zucchini, peeled and grated
1/2 Cup Boiling Water
3 Eggs
1/2 Cup Light Olive Oil
1/2 Cup Sugar
1 Tsp Vanilla Essence
1/2 Cup Cocoa
1 Tsp Cinnamon
1 Tsp Salt
1 1/2 Cups Plain Flour
1 Tsp Baking Powder
Alternatively use self raising flour
LET'S PUT IT ALTOGETHER
1. Peel and grate the zucchini and place in a bowl, pour the boiling water over and allow to sit for 10 minutes giving it an occasional stir.
2. In a stand mixer or by hand mixer, place the eggs and olive oil into the bowl. Beat on medium for 1 minute. Then gradually add in the sugar and vanilla essence followed by the cocoa, cinnamon and salt while still beating to form a smooth consistency.
3. Add the grated zucchini with the water into the mix and mix lightly to combine.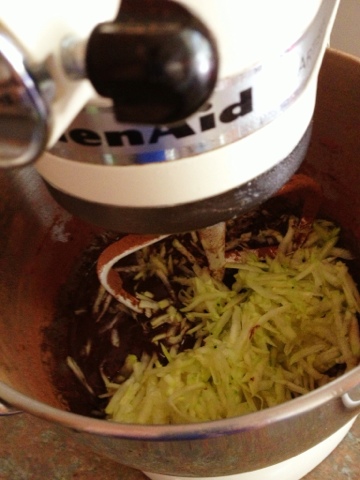 4. Add the plain flour and baking powder (or just the self raising flour) and mix on low to combine.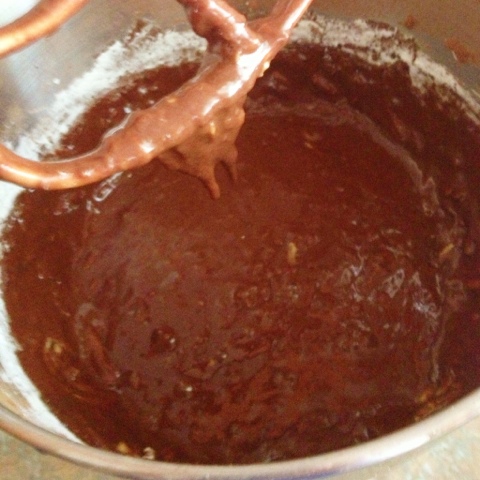 5. Pour into a greased 12 hole muffin pan and bake at 180 degree Celcius for 15 minutes or until they spring back when touched.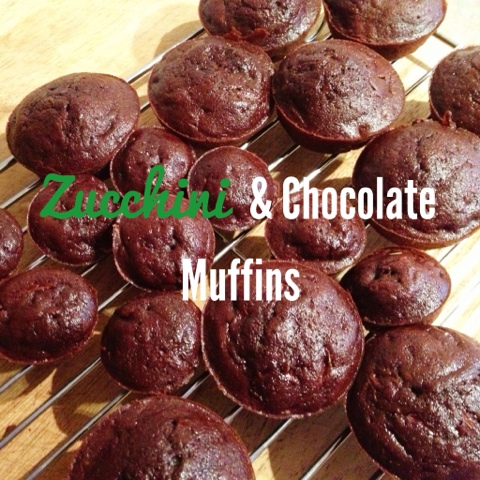 This mix will make 12 normal sized muffins plus 20 mini muffins.
Freezer Friendly – place individual muffins in ziplock bags and freeze for up to 3 months.
Eating Straight Away – Store in the fridge in a air-tight container for up to 5 days.
Why I don't ice many of my muffins – when I ice muffins the boys will simply lick the icing and any decorations off and leave the muffin itself, so us wise mothers do we remove the element that has the least nutritional value (icing) as it is usually on there for decoration.

(Visited 1,004 times, 5 visits today)