This week I finally had the time to take the Yonanas machine out of the box that has been sitting in my spare room since I received it.  I had been busting to get it out and test it.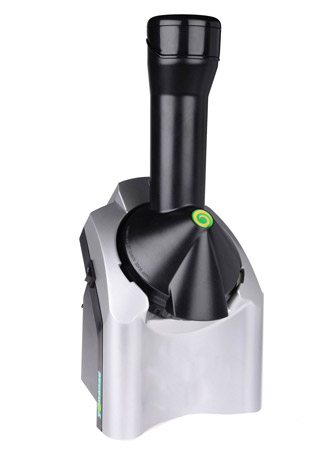 I had frozen a few bananas as per the directions that come with it and I was ready to play.
The Yonanas machine comes with an excellent hard cover book full of some many flavour combinations. It was hard just to pick one to try.  I am looking forward to trying many flavour combinations as we head into Summer.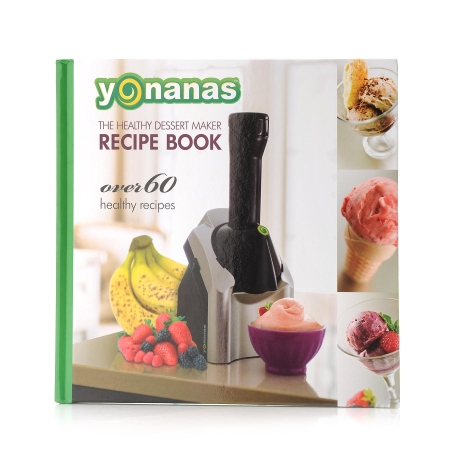 It's not just bananas that you can turn  into a healthier dessert option, you can add other frozen fruits (perfect for fresh fruit you have frozen when you bought too much eg. strawberries, pineapple, mangoes).
You can also add other things like chocolate, coconut, Nutella, cocoa powder, peanut butter, crushed biscuits to make more exciting flavour combinations.
We tried Simply Yonanas (just frozen banana) on the weekend and the boys enjoyed.
We then tried the Chococolate Coconut recipe from the book and it was delicious.
Here's the recipe.
INGREDIENTS
2 Frozen over-ripe bananas cut into 8 quarters
60 grams chocolate
1/2 Cup Shredded Coconut
NOTE: Sprinkle coconut onto frozen banana
LETS PUT IT ALL TOGETHER
1. Insert 1/4 frozen banana
2. Add 1/4 of the chocolate
3. Alternate remaining ingredients
4. Sprinkle with remaining coconut and chocolate.
Enjoy
I added a biscuit we had made the previous day.
The frozen bananas gets pushed through the chute and comes out in a consistency resembling ice cream.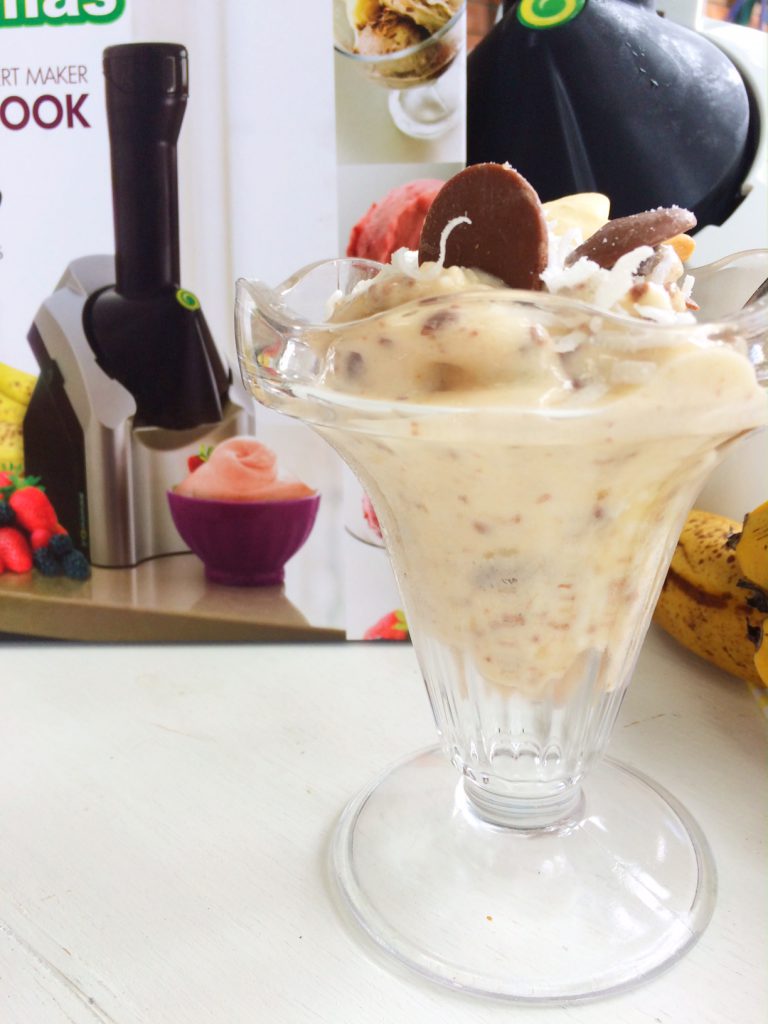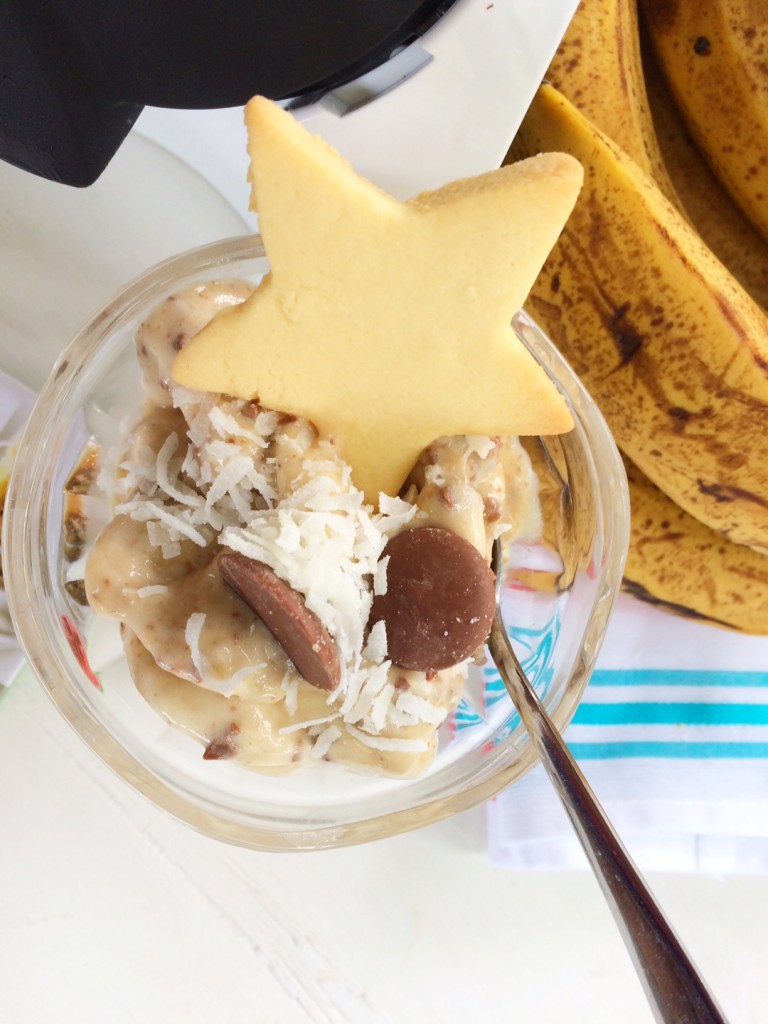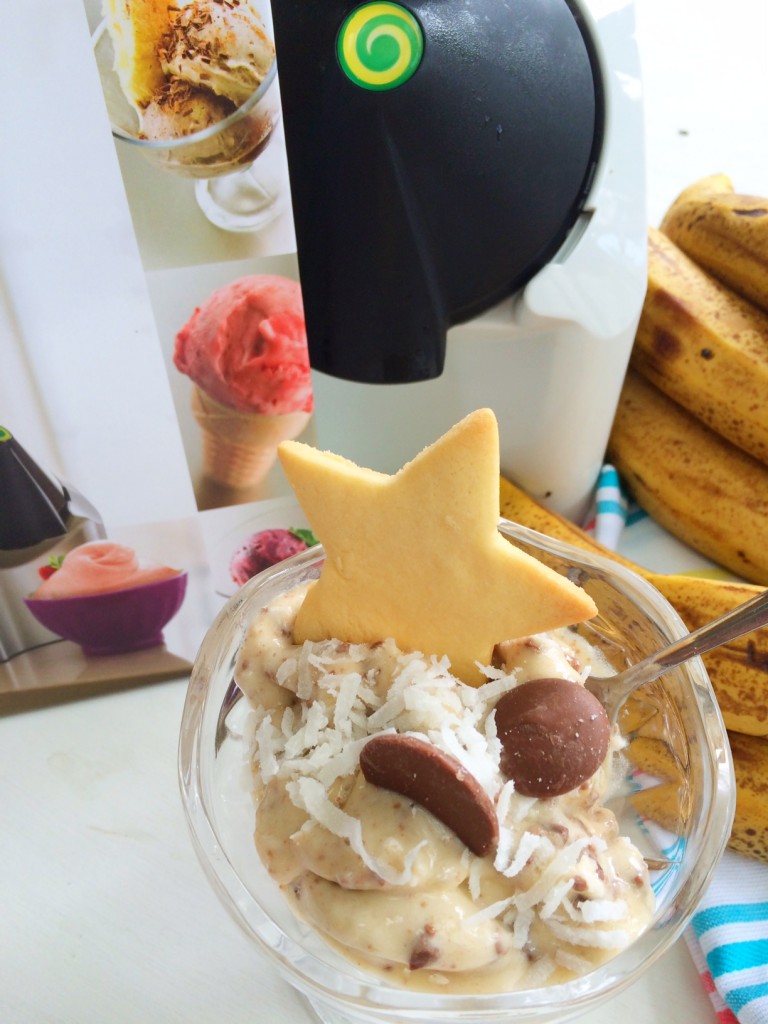 Overall, I love that I can turn fruit into a dessert. It opens up many possible flavour combinations and it is safe enough (once assembled) for older children to experiment with their own flavour combinations.
As the weather starts to get warmer I may even serve a Yonanas creation up for breakfast….
GIVEAWAY – NOW CLOSED

I have one Yonanas machine to giveaway to one lucky reader.  Open to Australian residents only. Full terms and conditions in the Rafflecopter widget. This is a game of skill.
To enter simply answer the question in the Rafflecopter widget and leave your answer in the comments.  Goodluck.
WINNER: Lena

(Visited 328 times, 4 visits today)