Mamamia have set Australian food bloggers a challenge to cook with Rachel's Gourmet Yoghurt to become there Food Blogger for three months, so I thought it would be a little bit of fun to enter.

I came up with this no bake Gluten Free Wild Strawberry and Rhubarb Yoghurt Cheesecake with a Raw Base.  It takes less than 10 minutes to prepare and have in the fridge setting for when you are ready to serve up dessert or devour when the right time arises.

The filling and base are gluten free with the base from natural raw ingredients – perfect.

This looks like a naughty dessert but it could actually pass as being just a little bit good for you.

I may of found myself enjoying a slice for breakfast, oops, but it has yoghurt (and some pretty delicious yoghurt at that) in it and that's a breakfast food right?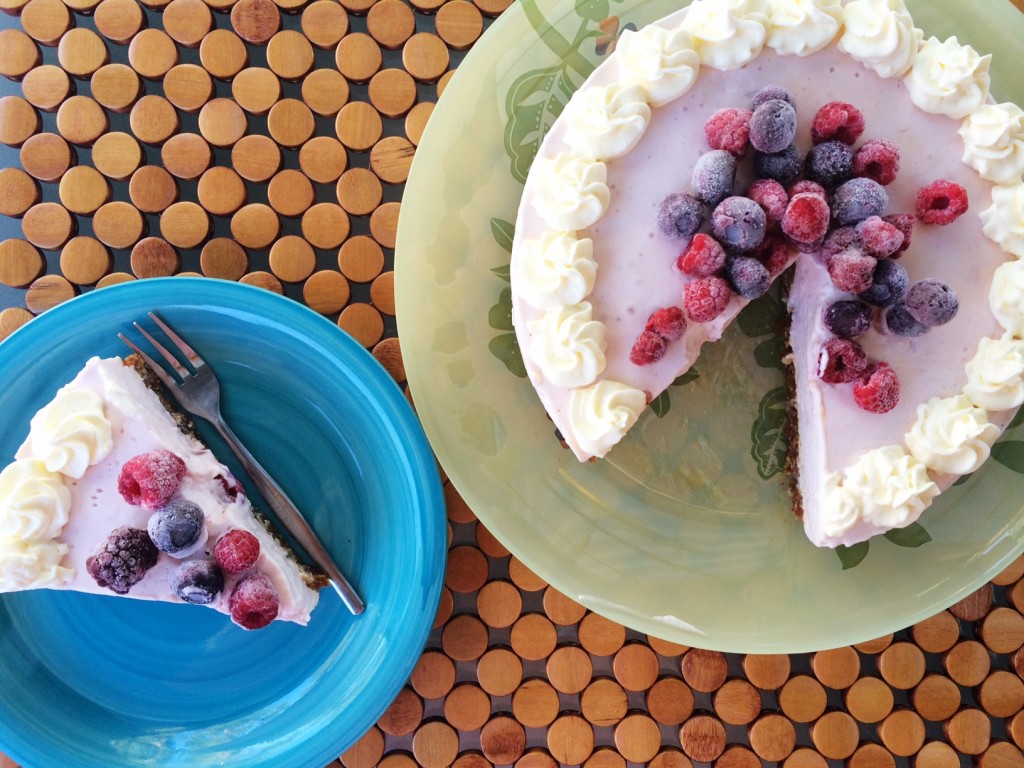 INGREDIENTS

560gm Rachel's Wild Strawberry and Rhubarb yoghurt
250gm Light Cream Cheese
1 1/2 Teaspoons Gelatine dissolved in 1/2 Cup Hot Water and allowed to cool slightly.

Base
1 Cup Pitted Dates
1/3 Cup Almonds
1/2 Cup Sunflower Seeds
1 Tbs Olive Oil

LET'S PUT IT ALL TOGETHER

1. In a food processor add the pitted dates, almonds, sunflower seeds and olive oil. Process for about one minute until all ingredients are chopped up and just starting to come together.
2. Place into a lined 20cm spring form pan.  Pat down all the way to the edges making sure it is nice and even.
3. Clean the food processor bowl and then place the Rachel's wild strawberry and rhubarb yoghurt, cream cheese and dissolved gelatine. Process until well combined.
4.  Scrape out of the food processor bowl on to the base. Spread out evenly and refrigerate for a minimum of 4 hours or until set.
6. Serve with some fresh cream and berries.
Serves 8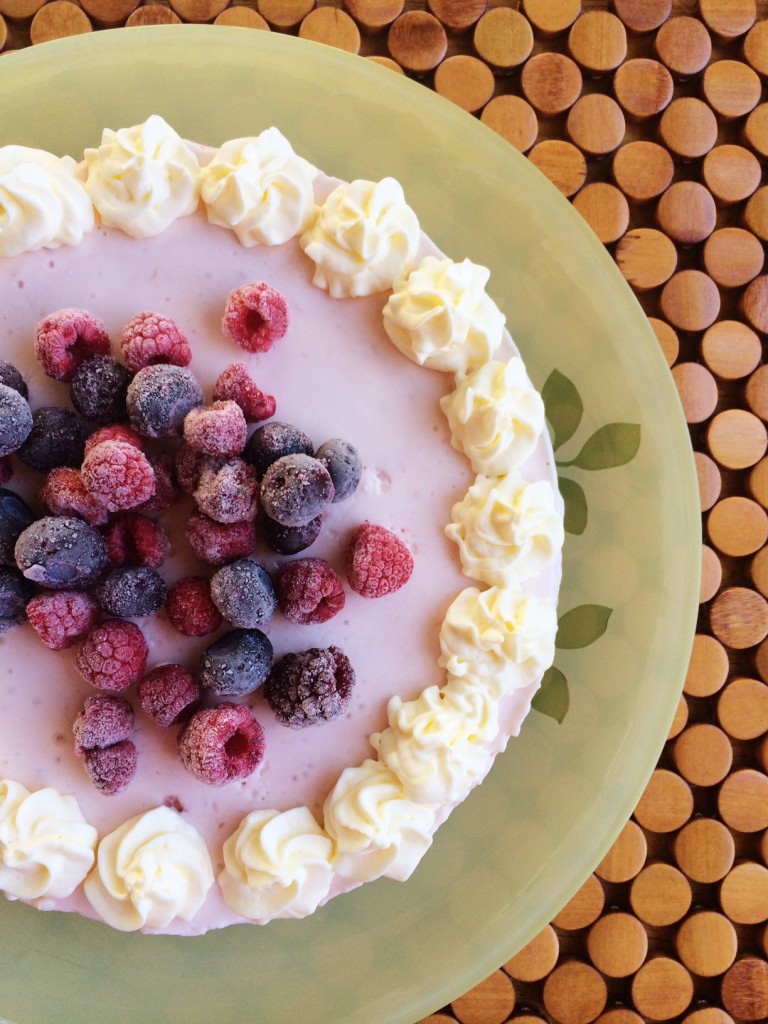 Rachel's Gourmet Low Fat Yoghurt was a perfect match for a cheesecake, with it's already creamy texture and delicious flavours (I can't wait to make this in one of their other awesome flavours) there wasn't much that I needed to add to make it the perfect dessert or any time indulgence without the guilt.

(Visited 278 times, 5 visits today)