Raspberries are a good price at the moment and taste amazing, while we could all happily gobble a punnet up in no time. I decided to grab a few and make a White Chocolate and Raspberry Blondie.
Delicious and dense just like a brownie but it's blonde (white) and a nice switch up from the traditional brownie flavour.  A simple melt and mix recipe, the raspberries can be swapped for other berries as well.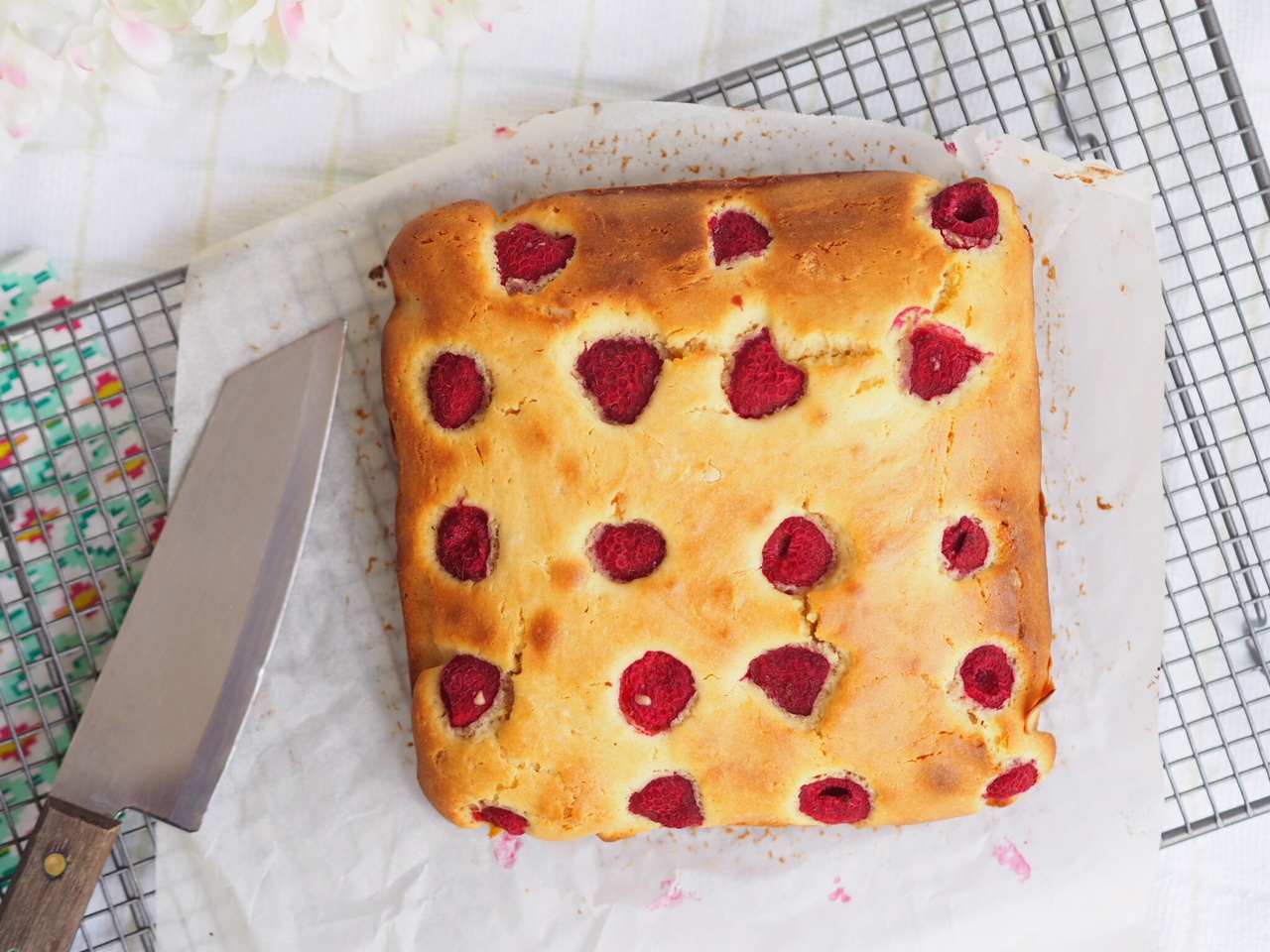 INGREDIENTS
1/2 Cup Sugar (white or raw)
1 Tsp Vanilla Essence
3 Eggs
1 ¾ Cups Plain Flour
1 Tsp Baking Powder
125 gm Butter, melted
1 Cup White Chocolate Buttons
1/2 Cup Raspberries (fresh or frozen)
LET'S PUT IT ALL TOGETHER
1. Place the sugar, eggs and vanilla essence into a large mixing bowl and whisk well to combine.
2. Add the flour and baking powder and mix well to combine.
3. Pour in the melted butter and white chocolate and mix well.
4. Spread the batter into a lined baking tin about 20cm x 20cm and then sprinkle on the raspberries. Bake in a 180-degree Celsius oven for 30 minutes or until it is lightly golden and bounces back when touched.
5.Allow to cool in the pan for 5 minutes and then cool on a cooling rack. Slice into 16th's.
Best enjoyed at room temperature.
Store in an airtight container in the fridge for up to 7 days.
Freezer friendly: place into ziplock bags and freeze for up to 3 months.

(Visited 1,805 times, 5 visits today)