I always seem to forget about couscous and I don't know why.  It is so quick to make and the perfect replacement for rice in many dishes.  Last weekend I made this lovely warm couscous salad with D'Orsogna Krakowurst, mushrooms and fresh tomato and it was absolutely spot on.
When I sat down to sample the dish both came hovering and wanted some as well (I thought they would turn their noses up at it), they both sat down to a bowl for lunch.  I think the reason they wanted to eat it so much was the D'Orsogna Krakowurst which is a Bologna -style sausage and kids love anything with sausage in it.  This was the first time I had tried Krakowurst and it was a flavour packed pre cooked sausage which you could use in many applications.
Think omelettes, pastas, soups, risottos, on a cheese platter etc, it really is versatile.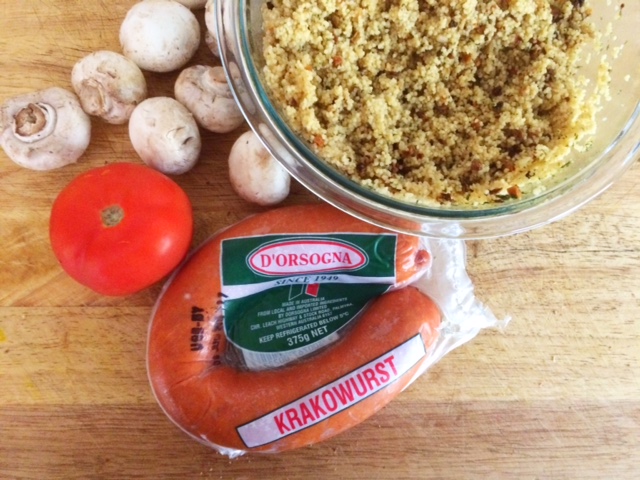 INGREDIENTS
1 D'Orsogna Krakowurst, sliced
300gm Dry Flavoured Couscous
8 Medium Button Mushrooms, sliced
1-2 Tomatoes, diced
1 Tbs Butter
Fresh parsely to serve, optional
LETS PUT IT ALL TOGETHER
1. Place the dry couscous into a large bowl and pour enough boiling water over to just over the couscous.  Place clingwrap over the bowl and set aside for 5 minutes.
2. Place the mushrooms, D'Orsogna Krakowurst and butter into a fry pan over a high heat.  Cook for 5 minutes stirring regularly until lightly cooked and the Krakowurst has some colour. Remove from the heat.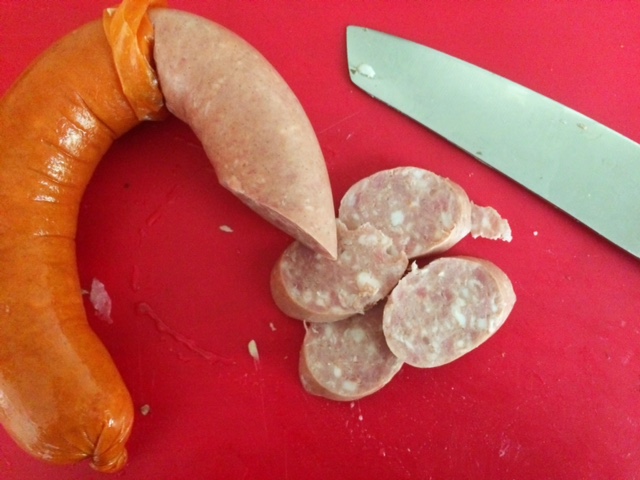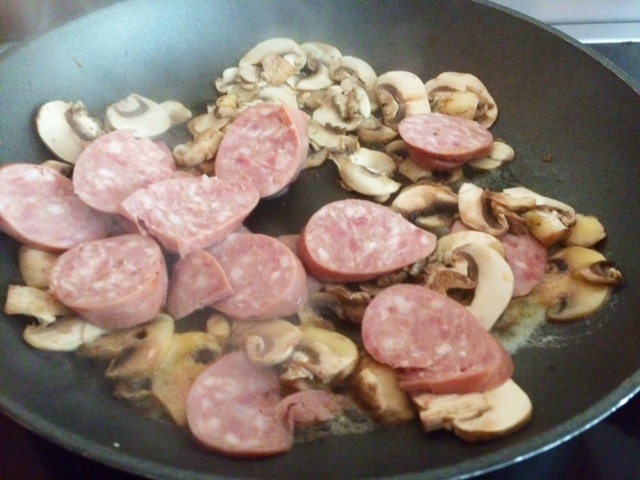 3. Unwrap the couscous and with a fork fluff it up.  Transfer to a larger bowl if need be and add the cooked mushroom and krakowurst, stir to combine.  Top with the fresh diced tomato and parsley.
Serve while still warm.
Perfect for leftovers.  Enjoy cold the next day.  Store in an airtight container in the fridge for up to 3 days.
Serves 8 as a side dish or 4 as a main meal.
You will find D'Orsogna Krakowurst at Woolworths in the freestanding deli fridges (across from the deli counter and near the meat department).
This is a sponsored post for D'Orsogna. Find more recipes like this one on the D'Orsogna Website and D'Orsogna Facebook Page.

(Visited 1,136 times, 24 visits today)