INGREDIENTS
1/2 Cup Finely chopped cauliflower
1/2 Cup Finely chopped broccoli
1 Carrot cut into small cubes
1/2 Zucchini cut into small cubes
5 Cups Cooked Pasta of choice
White Cheese Sauce
2 Cups Cooked Chicken (I used leftover BBQ chicken from the supermarket) cut into pieces
**Salt and Pepper can be added after cooking for the adult eaters.


WHITE CHEESE SAUCE
In a small saucepan melt 1 tbs butter. Reduce the heat to medium and add 3 tbs plain flour mix continually with a whisk for 1 minute. Add 2 Cups milk and continue to whisk until the milk heats and the mix thickens.
Add 1 Cup grated cheese and mix with the whisk until melted.
Add 1 tsp seeded mustard and stir through.
Remove from the heat and set aside.


LET'S PUT IT ALTOGETHER
In a large saucepan filled with water, place the vegetables and cook for 5 minutes boiling.
Remove from the heat and drain off the water.
Place the vegetables, cooked pasta, cooked chicken and white sauce into the large saucepan you just cooked the vegetables in mix to combine.
Place into a baking dish and place in a 180 degree oven for 30 minutes.
SERVES 4


PERFECT FOR USING UP WHAT YOU HAVE IN THE FRIDGE
PERFECT FOR LEFTOVERS THE NEXT DAY
WILL ALSO BE ENJOYED BY THE WHOLE FAMILY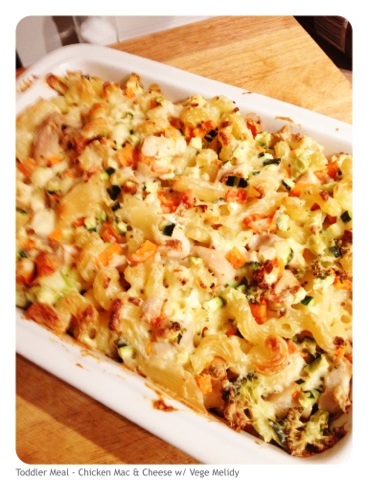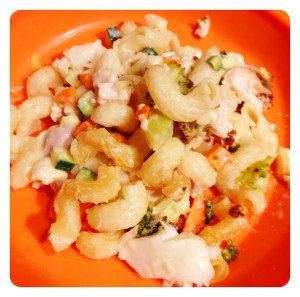 (Visited 2,479 times, 6 visits today)