INGREDIENTS
4 Fillets of fish
1 Tbs Gourmet Garden Thai Seasoning
2 Tbs Soy Sauce
LET'S PUT IT ALTOGETHER
In a food processor place the fish, Gourmet Garden Thai seasoning and soy sauce.
Process on high for 3 minutes.
Roll into small patties and coat with plain flour prior to cooking.
To cook shallow fry for 1-2 minutes each side.
Place on paper towels to soak up any excess oil.
Serve with a salad and sweet chilli sauce.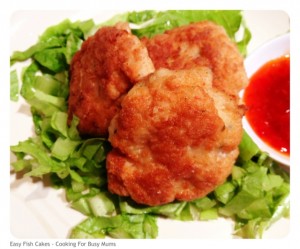 (Visited 792 times, 5 visits today)