This three ingredient Nutella mug cake is in celebration of the return of Offspring.  It is finally back on our tv screens and I just know that Wednesday nights are going to become my favourite night of the week right after I have washed the kids uniforms and ironed hubby's work shirts for the rest of the week.
Sit back and relax and enjoy the first episode with this special treat.
It makes enough to serve two (if you are kind enough to share) and will need to be made in a microwave safe bowl.  Alternatively, divide the mix between two mugs or simply halve the mixture to make one mug cake.
INGREDIENTS
1/2 Cup Nutella
1/2 Cup Self Raising Flour
3 Tbs Milk
Optional: white chocolate chips, ice cream or cream as toppings
LET'S PUT IT ALL TOGETHER
1. Place the three ingredients into a bowl or two mugs and mix until combined.  It will be thick.  Flatten down.  Place into the microwave and set on high for 1 minute and 30 seconds.
The time is for a 1200 watt microwave, if you have a lower watt microwave you may need to add an extra 30 seconds to a minute.
Add your toppings and allow to cool slightly before digging in.
Serves 2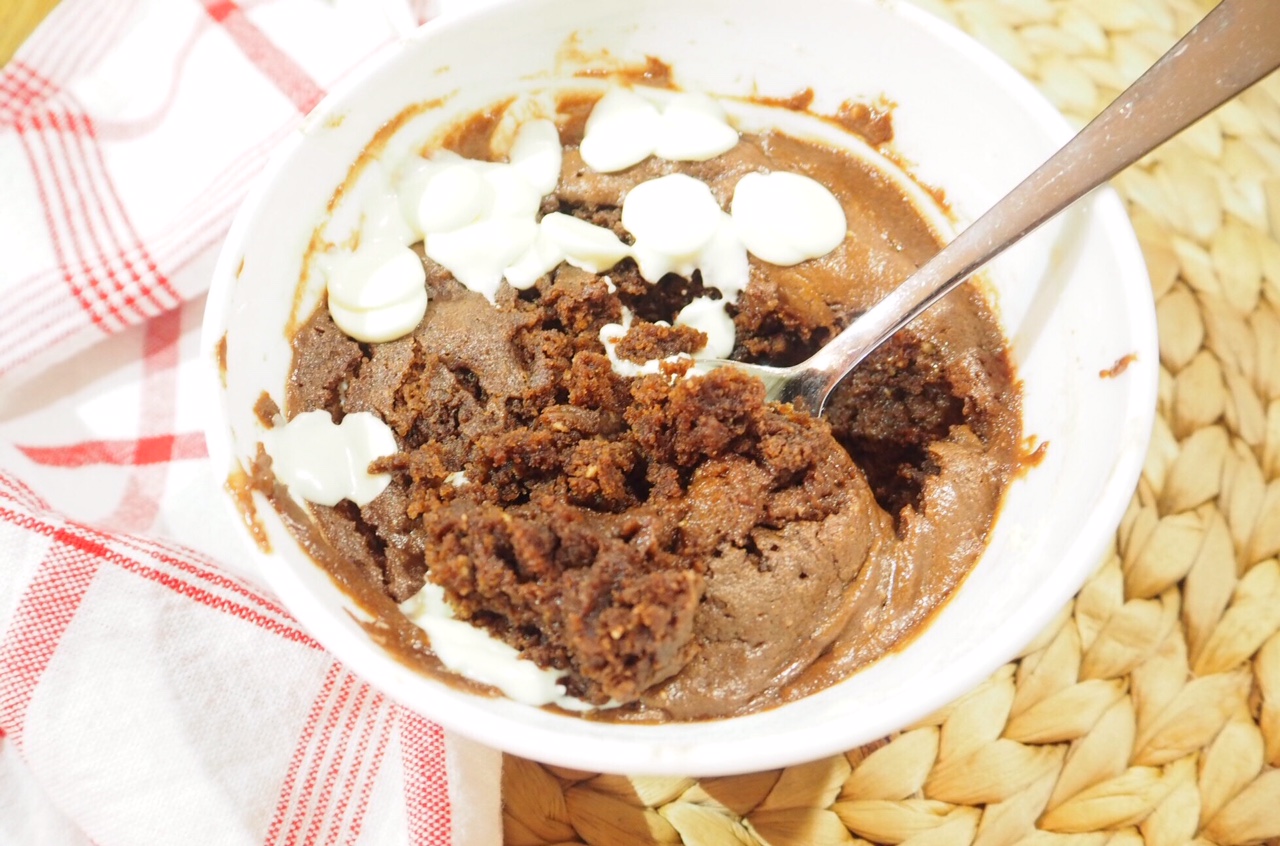 (Visited 7,062 times, 2 visits today)