This is a delicious alternative to satay chicken and perfect for those that have a nut allergy.  The tahini sauce is sweet, salty and creamy and there is enough to spoon over the rice and vegetables as well.  My children loved the flavour of this dish making it family friendly.
INGREDIENTS
500gm Chicken Thighs
1 Tbs Olive Oil
100gm Tahini Spread/Paste
4 Tbs Soy Sauce
4 Tbs Honey
4 Tbs Water
1 Tsp Chicken Stock Powder
Salt and Pepper, to taste
Steam Rice and vegetables, to serve
LET'S PUT IT ALL TOGETHER
Place a large non-stick fry pan over a medium high heat.  Once heated up, add the olive oil followed by the chicken thighs.  Open them up and spread them out when you place them into the pan.  Season each side as they cook with salt and pepper.  Once golden on both sides turn down to a medium heat and allow to cook for 15 minutes turning half way.
In a jug or bow mix together the tahini, soy sauce, honey, water and stock powder.  Pour this over the chicken in the fry pan.  reduce to a low heat and allow to simmer for 10 minutes, turning the chicken to coat all sides.  The chicken is cooked when it is firm to touch.
Note: while the chicken is cooking, cook the rice and vegetables.
This is a great recipe to make a double batch of.  You can then freeze serves of the chicken, rice and vegetables, giving you a quick dinner when you don't feel like cooking.
Store leftovers in the fridge in an air-tight container for up to 3 days.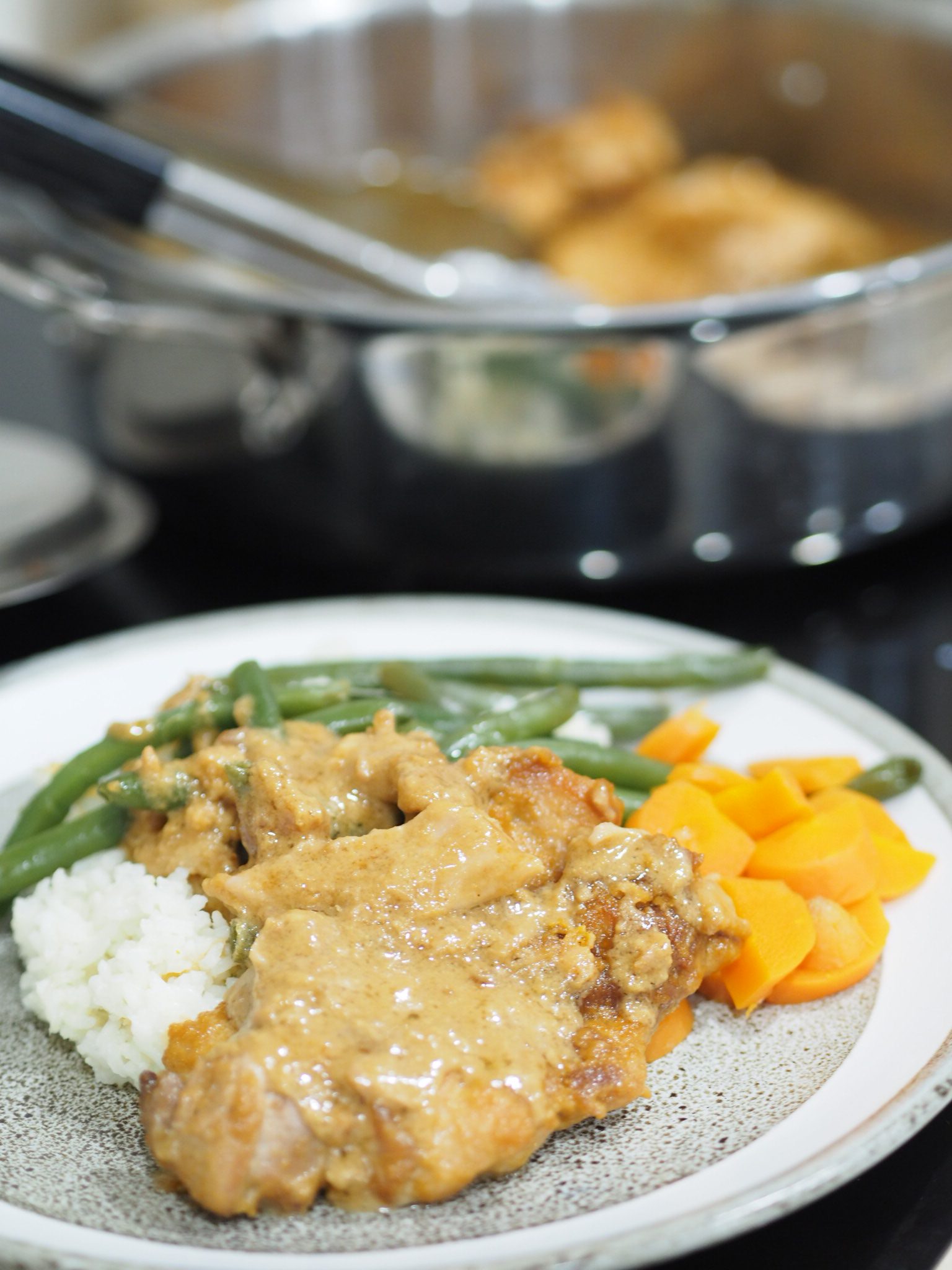 (Visited 402 times, 2 visits today)