Instead of just having all your flavour on the outside of the burger patty, these stuffed hamburger patties put the flavour on the inside too.
I have been cooking on the barbeque during Summer as it keeps the heat out of the kitchen and gives the food that great barbeque flavour.  So when I decided to make hamburgers for dinner I went one step further and turned them into stuffed hamburgers.
You can customise the stuffing to suit each family members tastes just as you would for your hamburger toppings.  While the boys both had cheese stuffed hamburgers, we enjoyed blue cheese, salami and jalapeno stuffed burgers (these didn't look too appealing when we cut through but the flavour and juciness was amazing).
After making stuffed hamburgers I don't think I can go back to normal hamburgers.
INGREDIENTS
500gm Beef Mince
1 Onion, diced finely
1 Tbs Minced Garlic
1 Egg
3/4 Cup Breadcrumbs
2 Tbs BBQ Sauce
1 Tsp Salt, ground
1 Tsp Pepper, ground
Filling
Cheese
Blue Cheese
Jalapenos
Salami
LETS PUT IT ALL TOGETHER
I use a food processor to make my hamburger patties but you will get the same result by chopping and mixing by hand if you don't have one.
1. Place the onion into the bowl of the food processor with the metal blade and process until it is in small pieces.  Change to the plastic mixing blade.
2. Add the remaining ingredients and mix until well combined.
3. Take a handful of the mince mix and form a circle on a cutting board press into the centre to make a well.  Add your chosen fillings and then mold the sides of the patty over the fillings to completely cover.  Repeat until you have made the desired amount.  You will get approx 5.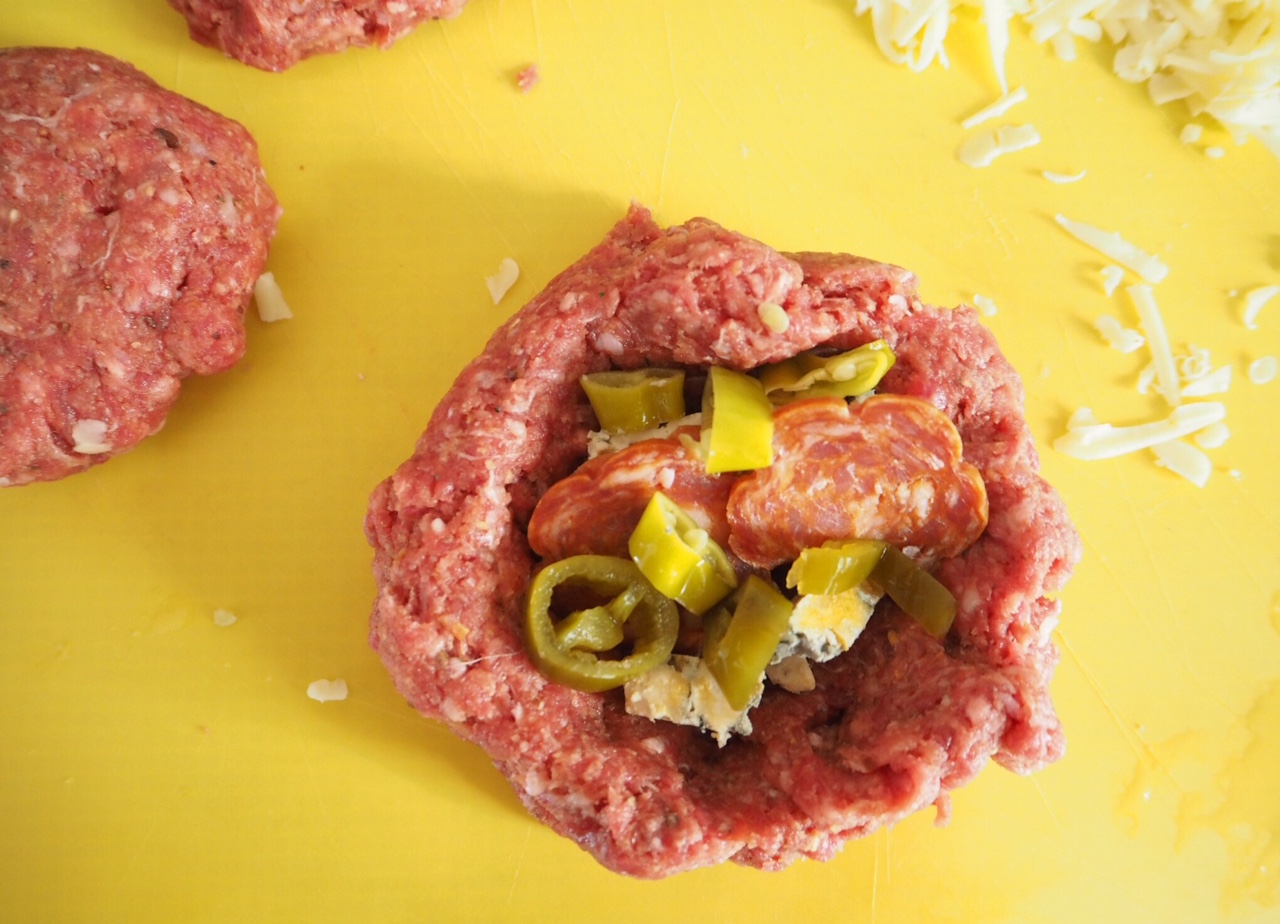 4. Place onto a hot barbeque or frypan and cook for 5 minutes, flipping to cook for a further 5 minutes on the other side.  You know the patty is cooked because it will bounce back when touched.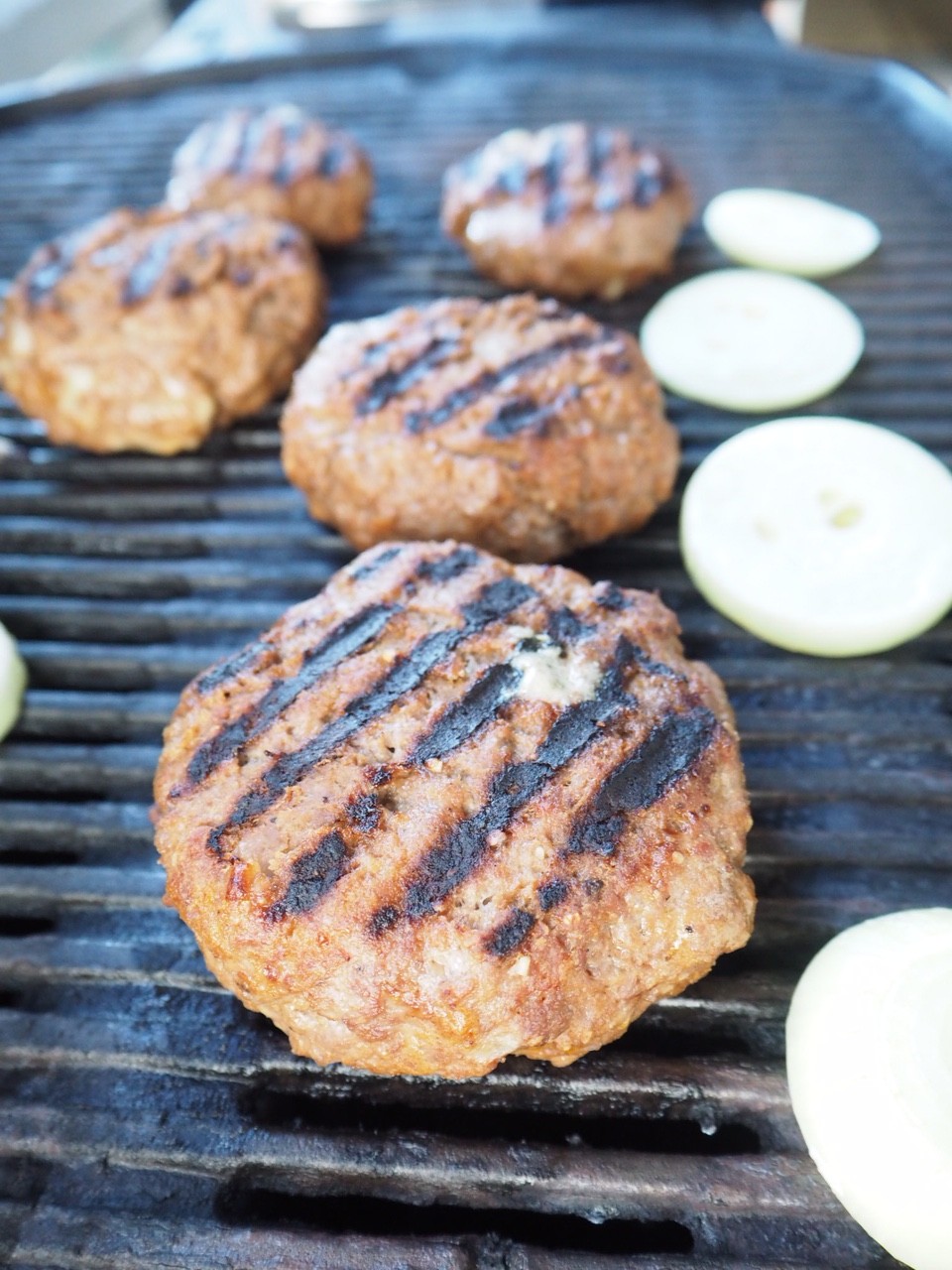 Make into a hamburger with your normal inclusions – lettuce, tomato, beetroot, egg, bacon etc.
Makes 5
Note: You can make the stuffed burger patties up and then place the raw patties into zip lock bags and freezer for up to three months.  Defrost and cook when ready to use.

(Visited 2,120 times, 5 visits today)