I have taken the classic retro dishes of the 70's Potato Salad and Curried Eggs and combined them together to make Curried Potato and Egg Salad and it tastes even better then the two dishes on their own.
A few basic cooking steps and then combing all the ingredients together will give you a tasty and colourful dish to serve at your next barbeque.
INGREDIENTS
500gm Washed Baby Potatoes
3 Eggs, hard boiled
1/2 Red Onion, diced
1 Cup Mayonnaise
3 Tablespoons Parsley, chopped
1/2 – 1 Tbs  Curry Powder
LETS PUT IT ALL TOGETHER
1. Place the potatoes into a large saucepan and cover with water, bring to the boil and cook for 15 minutes or until a knife cuts through with ease. You can add the eggs to the potatoes in the last 5 minutes. Drain the water and allow to cool completely.
2. Once the potatoes have cooled cut into quarters and place into a large bowl.  Peel the eggs and cut into quarters and add to the potatoes.  Add the remaining ingredients and mix gently to combine.
Best made the day before so that the flavours enhance.
Store in an airtight container in the fridge for up to 3 days.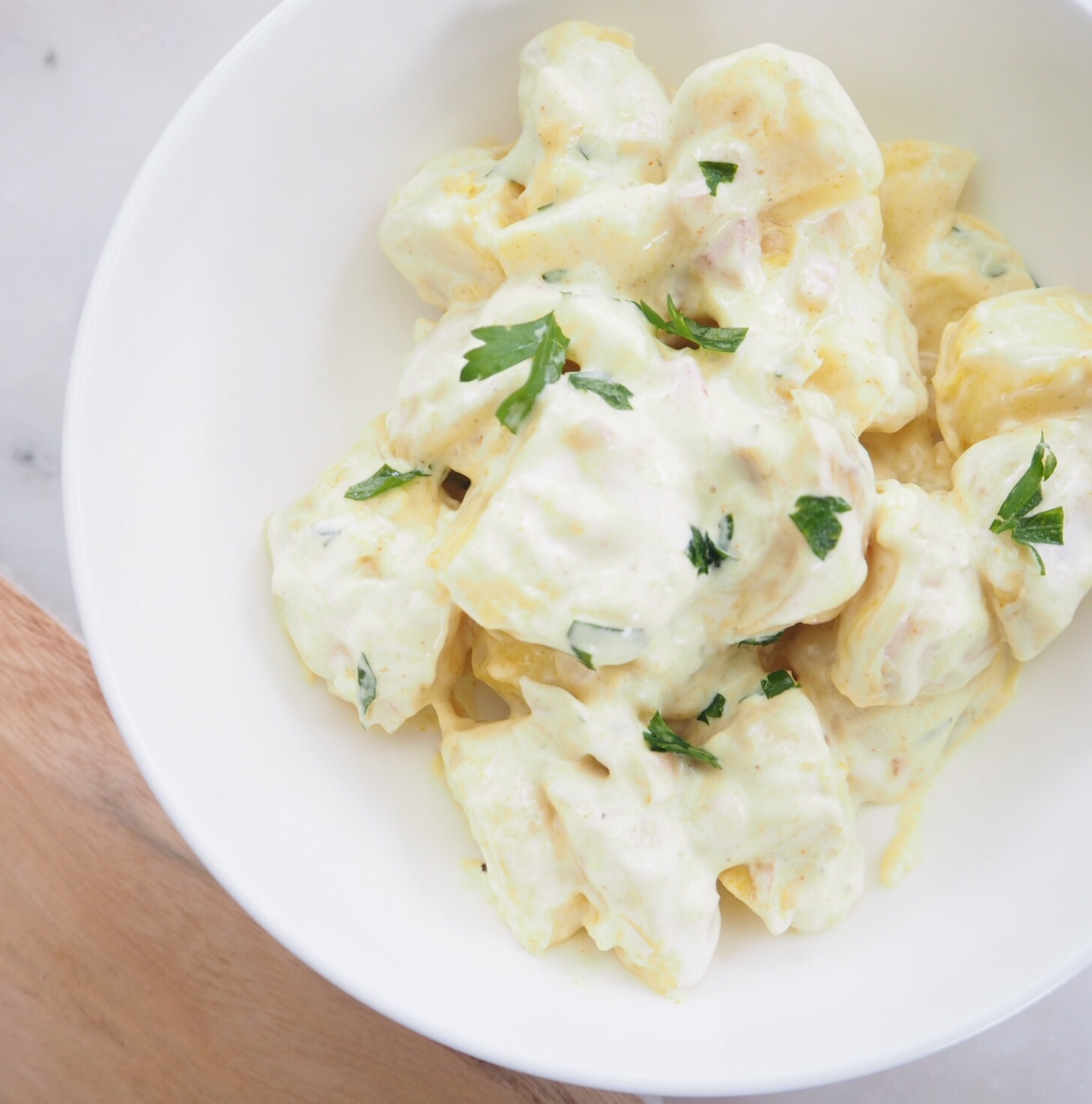 (Visited 4,770 times, 10 visits today)