You can never have too many muffin recipes, can you? I enjoy experimenting with my basic muffin recipes and recreating it in new exciting and tasty ways.  This recipe for Strawberry Jam Centred White Choc Chip Muffins is a perfect example of using what I had on hand at the time.
When you bite into them you are greeted by a strawberry jam centre and then the white choc chip comes through the muffin, which makes them just lovely.  Try experimenting with different flavours of jam and you will have many different muffins at your finger tips.  This recipe is a easy three step process and the littlies can help as it is all mixed by hand and no hot ingredients to add.
INGREDIENTS
2 Cups Self Raising Flour
1/2 Cup Sugar
2 Eggs
1 Cup Milk
100ml Olive Oil
1 Tsp Vanilla Extract
1/2 Cup White Chocolate chip
10-12 Tsp Strawberry Jam/Conserve
LETS PUT IT ALL TOGETHER
1. In a large bowl add all the ingredients except the white chocolate chips and strawberry jam. Mix well with a whisk.
2. Fold through the white chocolate chips. Spoon into party cases in a 12 hole muffin tray. Only full to just over half way.
3. Spoon 1 teaspoon of strawberry jam on top of the mix in each patty pan.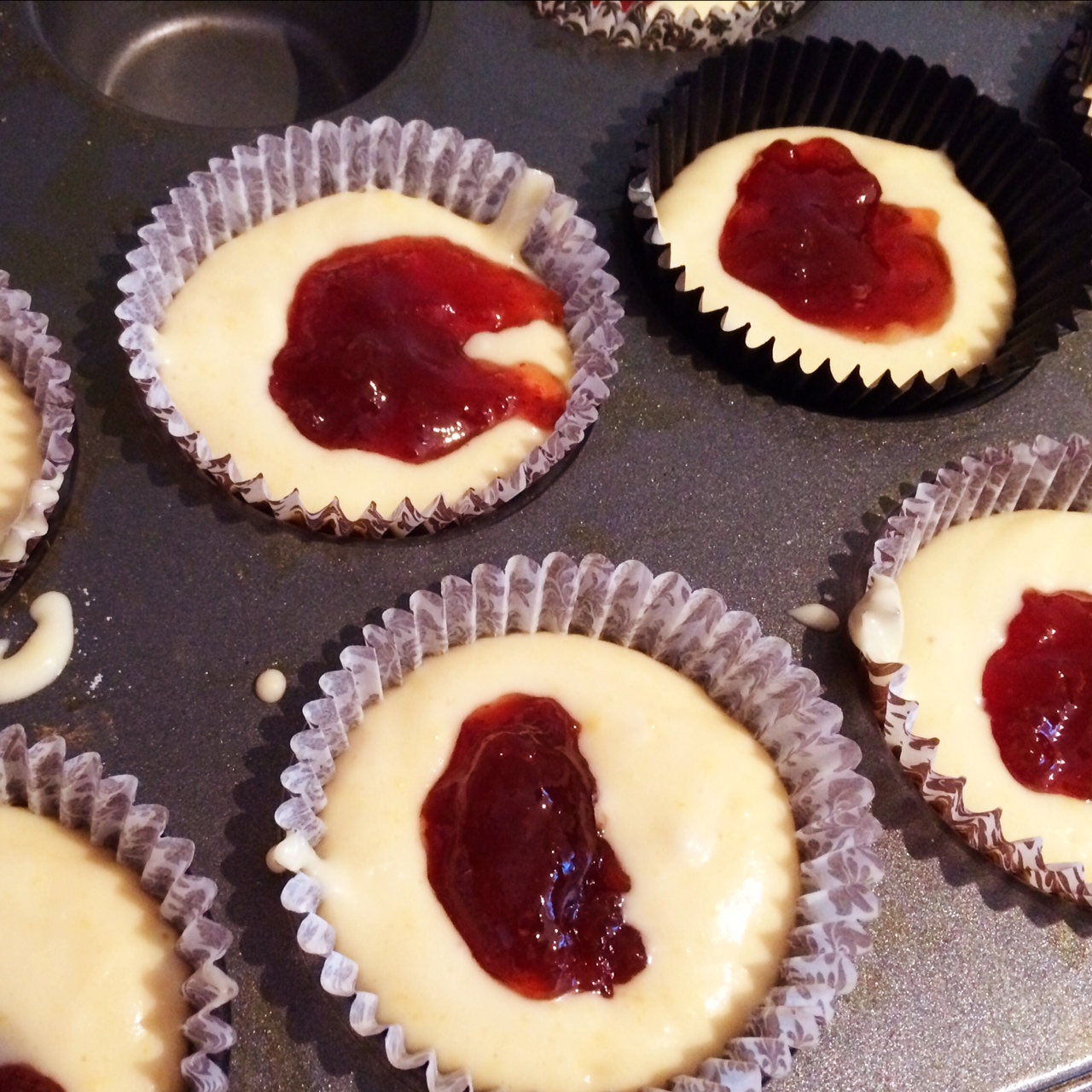 Place in a preheated 180 degree celcius oven for 25-30 minutes or until lightly golden and they bounce back when touched. Cool on a wire rack before eating.
Makes 10-12
Store in an airtight container for up to 3 days.
Freeze individually in zip lock bags for up to 3 months.

(Visited 15,613 times, 66 visits today)