Making the honey mustard flavour at home is so simple. No need to worry about packet mixes or jars of the honey mustard. This recipe uses basic pantry items to give you the same if not even better flavour that the whole family will love.  Mr 4 devoured this Slow Cooker Honey Mustard Chicken so it passes the kid test.
By making this into a slow cooker version it is a perfect meal to set at the start of the deal and enjoy when you get home.  I will also put steps at the bottom for how to cook in a crock pot on and in the stove.
INGREDIENTS
6 Chicken Thighs or 3-4 Chicken Breasts
1/2 Cup Honey
1/2 Cup Seeded Mustard
1 Tsp Minced Garlic
3 Tbs Hot Water
1 Tsp Vegeta Chicken Stock powder
2 Spring Onion stalks, sliced finely
2 Carrots, sliced
1 Cup Corn kernels, fresh, can or frozen
1/3 Cup Thickened Cream
Serve with mashed potato, rice or pasta
LETS PUT IT ALL TOGETHER
1. If your slow cooker sautes as well place the spring onions, garlic and chicken into it and brown the chicken on all sides. If your slow cooker doesn't sauté do this in a fry pan then add to the slow cooker.
2. In a bowl mix together the honey, mustard, hot water and chicken stock powder. Pour over the browned chicken. Add the sliced carrots and mix everything together. Set to cook on slow for 8 hours.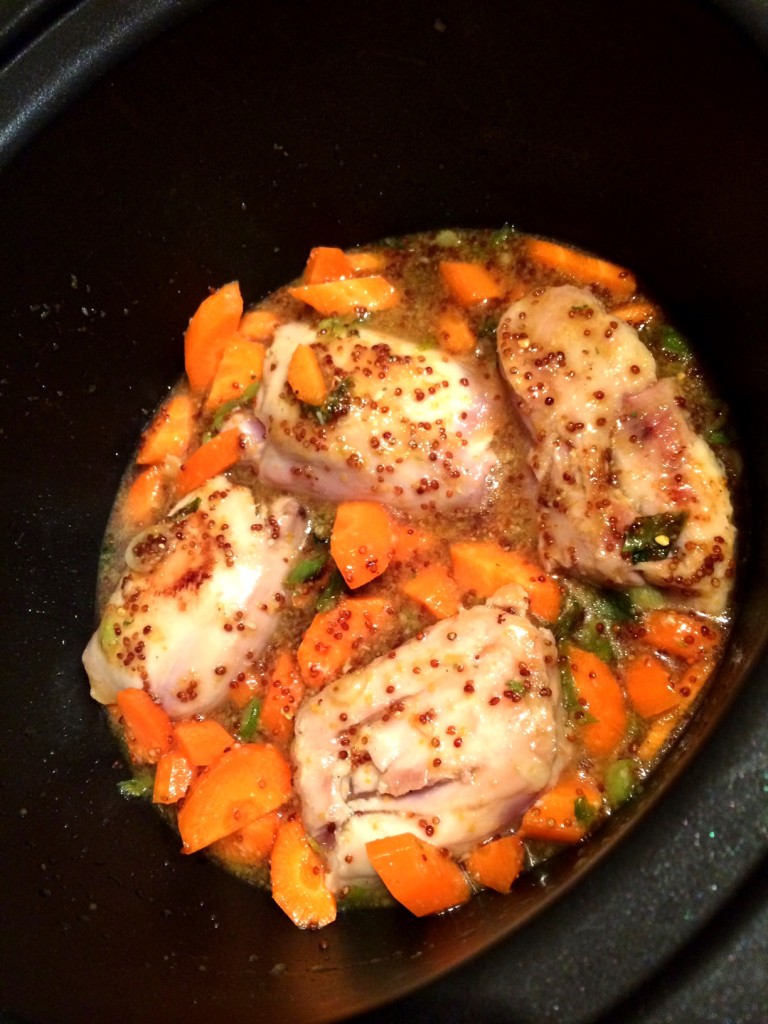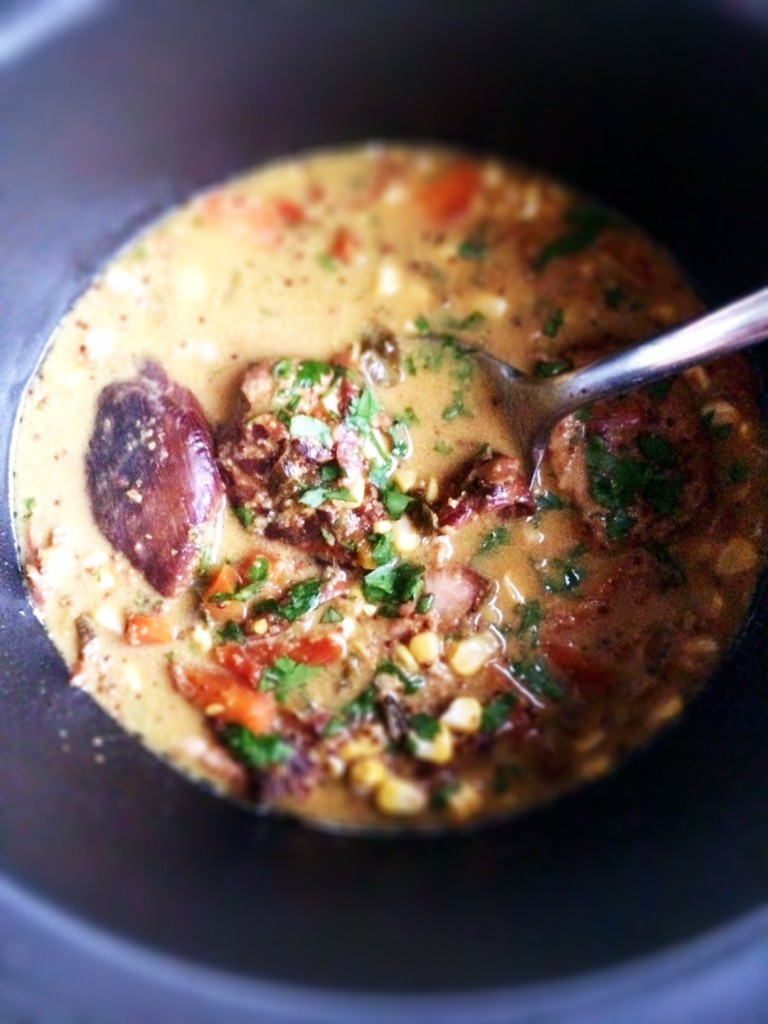 3. After 8 hours add the corn and cream and mix to combine. Leave on until you are ready to eat.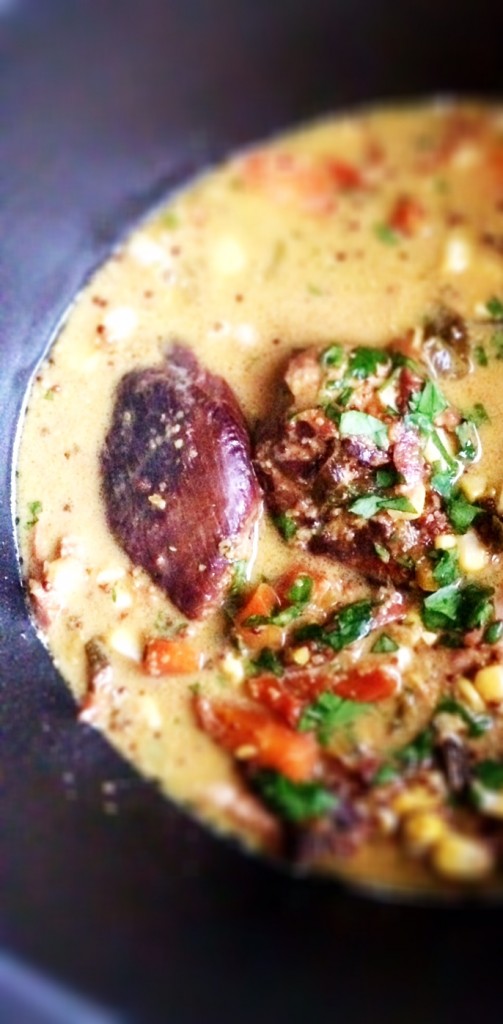 Serve over mashed potato, rice or pasta.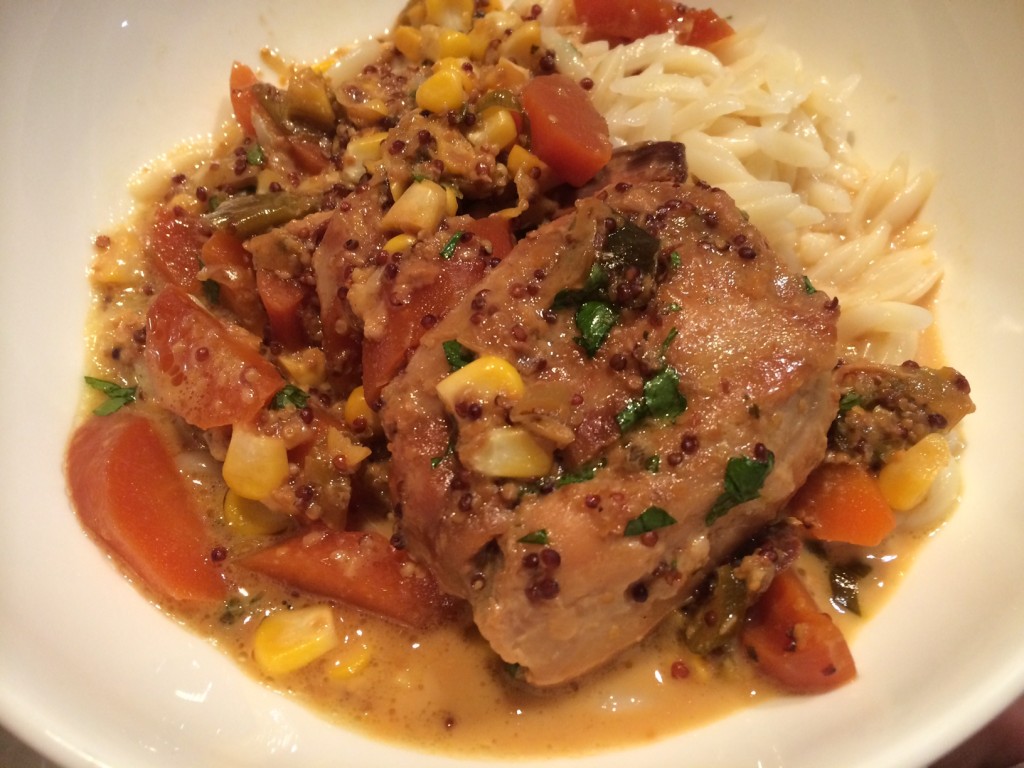 Serves 4-6
Perfect for leftovers the next day. Store in the fridge in an airtight container for up to 3 days.
Crock pot Version: Simply replace where it states slow cooker with crock pot. Brown in the crockpot on the stove then cook in a low heat oven (160 degree celcius) for 3 hours. Alternatively simmer on the stove top for 3-4 hours turning the chicken every hour or so.

(Visited 27,923 times, 24 visits today)