Spinach as well as silverbeet are in season and they are a delicious deep green colour which means they are packed full of all the good stuff.
Silverbeet was $1.99 a bunch at Aldi last week so I decided to make a Spinach and Cheese Filo Log.  It makes for a perfect breakfast, lunch or dinner.
The stalks that have been removed from the spinach can be saved and used in my Zucchini Soup recipe which will be on the blog on Thursday.
INGREDIENTS
1 Bunch Silverbeet, stalks removed (alternatively you can use two packets of frozen spinach that has been defrosted and excess juice squeezed out)
125gm Philadelphia Extra Light Cream for Cooking (or cream cheese)
1 Cup Light Tasty Cheese, grated
1 Tsp Onion powder
1 Tsp Garlic powder
Salt and Pepper
2 Eggs
8 Sheets Filo Pastry Sheets
Cooking Oil Spray
Sesame seeds (optional)
LET'S PUT IT ALL TOGETHER
1. In a bowl place the destalked silverbeet and cover with boiling water.  Leave to sit for a couple of minutes.  Remove the now wilted silverbeet from the bowl and squeeze out excess water.  Cut into strips.  If using frozen spinach simply defrost and squeeze out excess liquid.
2. Place the silverbeet back into the bowl and add the remaining ingredients (except the filo pastry) and mix to combine.
3. Line a baking tray with baking paper and then place on sheet of filo pastry down, spray with cooking oil and repeat until you have four sheets down.
4. Place the silverbeet mix down the centre of the filo pastry to form a log shape.  Add another four layers of filo pastry that have been sprayed with cooking oil in between each layer on top of the silverbeet mix.
5. Fold the ends in and then the sides.  Spray with more cooking oil and sprinkle with sesame seeds.
6. Place into a preheated 180 degree Celsius oven and bake for 30 minutes or until golden and when you push down you can feel that the filling is set.
Cut into slices to eat.
Serves 4 – 6
Watch the video below to see the steps come to life.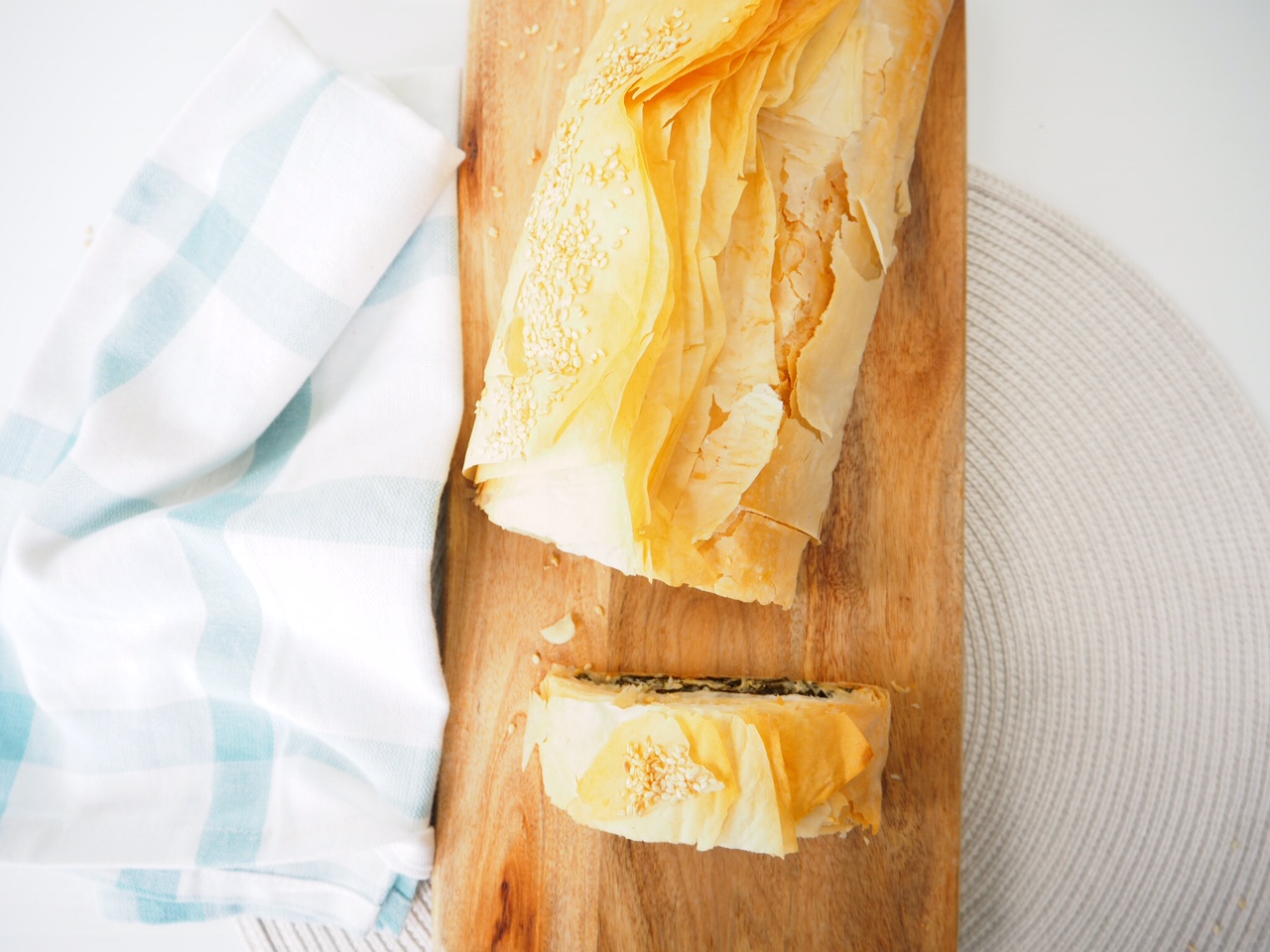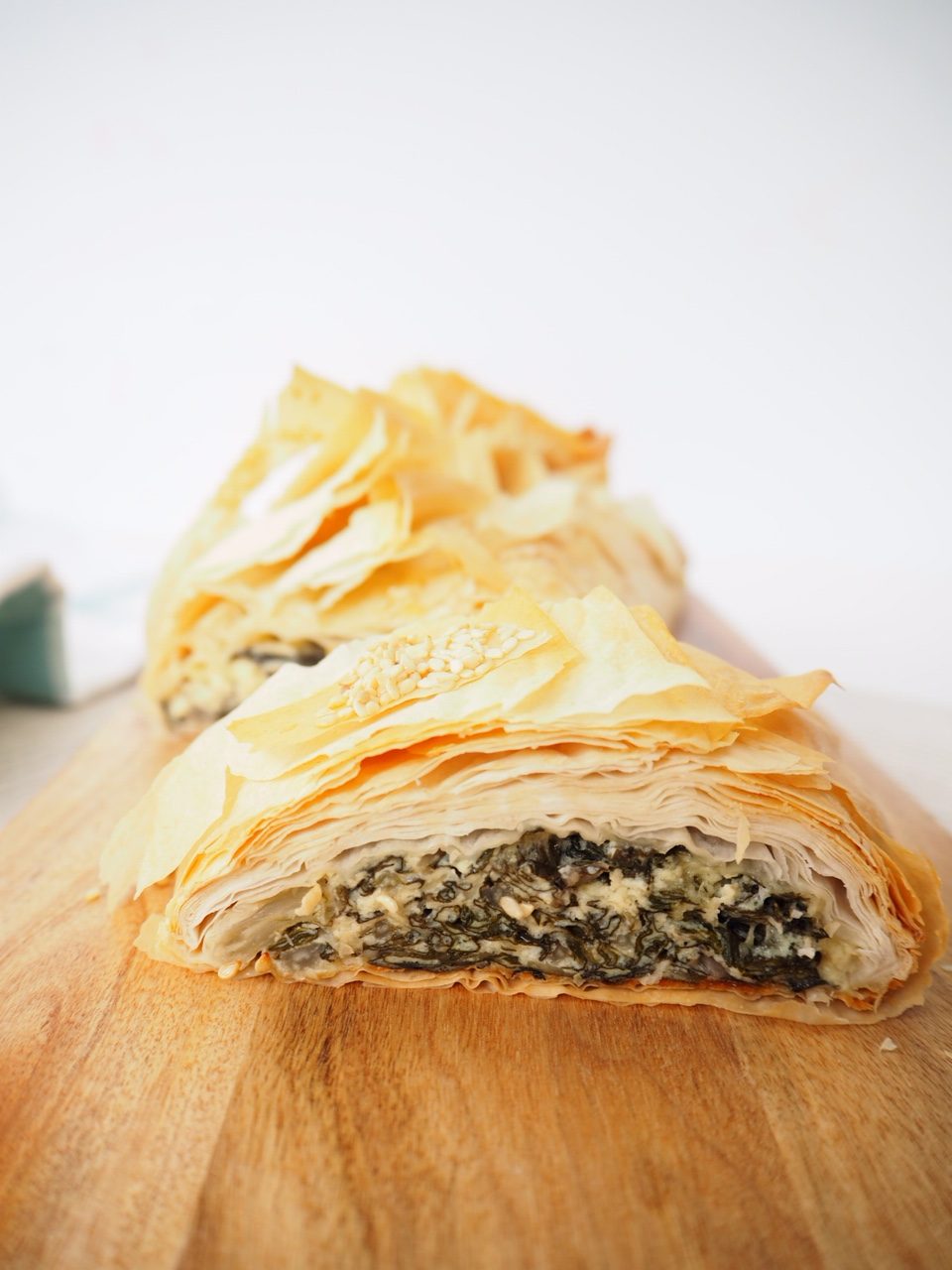 Looking for some more great recipes with dairy for your family? Head over to The Dairy Kitchen blog or like The Dairy Kitchen Facebook Page

(Visited 2,926 times, 14 visits today)