Rock cakes are a small hard fruit cake with a rough surface. I think they are like a cross between a cake, a scone and a biscuit.
Crunchy outside, soft inside and packed full of dried fruits like sultanas, raisins, orange or lemon peel etc
They are perfect with a cup a tea or in the school lunchbox for a morning tea filler.
INGREDIENTS
2 Cups Self Raising Flour
1/3 Cup Caster Sugar
1 Cup of Sultanas or a mix of dried fruits
1/4 Cup Desiccated Coconut
125gm Butter, melted
2 Eggs
LETS PUT IT ALL TOGETHER
1. Preheat the oven to 180 degrees.
2. In a medium bowl mix the flour, sugar, coconut and dried fruit together.
3. Add the melted butter and eggs and mix well to form the dough.
4. Place tablespoon portions of the mix onto a lined baking tray.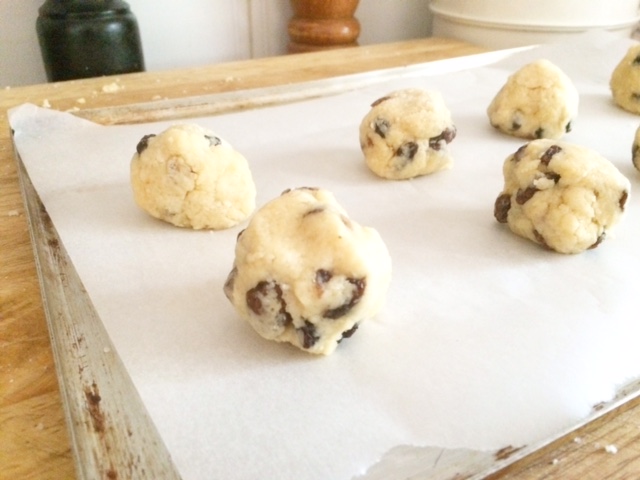 5. Bake for 15 minutes or until golden brown.
Makes approx 20
Store in an airtight container for up to 7 days.

(Visited 4,974 times, 15 visits today)