For the month of August I am going to bump up my breakfast recipes as that is one area where we always end up eating the same thing being it toast or cereal.  I really want to boost our vegetable intake in the mornings and also eat meals that will keep up fuller for longer.
The first breakfast option (which of course could be a lunch or dinner option too) is this delicious roasted vegetable and D'Orsogna 100% Natural Shortcut bacon which is an absolute favourite of mine for baking as it has minimal fat so doesn't require frying before baking and it produced with nothing artificial.  It comes in a twin pack with 6 slices per side.  Perfect for having fresh bacon on hand all week.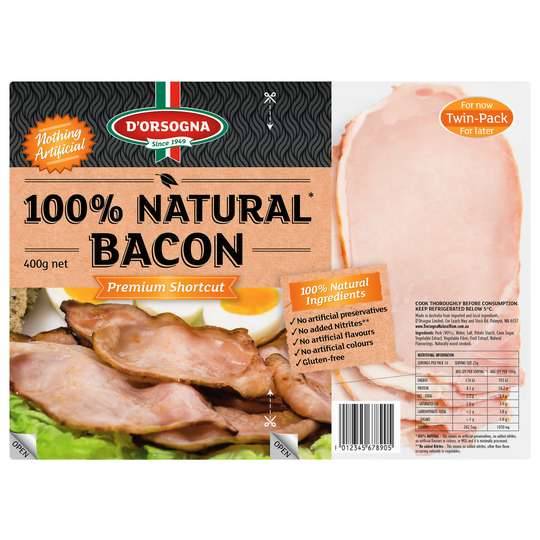 I am using vegetables that are in season which means they taste great and are at a great price (the pumpkin was super naturally sweet after roasting).
This can be stored in the fridge for up to 5 days and simply sliced and reheated in the morning.  Alternatively you can slice and freeze so you can enjoy in over several weeks.
It really is a nutritious and filling breakfast option that myself and hubby enjoyed it (the kids on the other hand weren't too keen for obvious reasons) but it is great waking up and knowing we have something to eat that will keep us going throughout the morning.
A little bit of extra work at the start of the week means you will have breakfast ready for the rest of the week.
INGREDIENTS
4 Slices D'Orsogna 100% Natural Middle Bacon, diced
1 Small Broccoli Head, Florettes cut off
1/4 Cauliflower Head, Florettes cut off
1/4 Kent Pumpkin, skin and seeds removed and cut into cubes
1 Tsp Onion Powder
1 Tsp Garlic Powder
Salt and Pepper
150gm Smooth Light Ricotta
4 Eggs
Shortcrust pastry
100gm Butter, cubed
1 1/2 Cups Plain Flour
Cold Water (from the fridge)
Alternatively you can use store bought frozen shortcrust pastry.
LET'S PUT IT ALL TOGETHER
1. Line a baking dish and place the vegetables in.  Sprinkle over the onion and garlic powder and season with salt and pepper.  Place into a preheated 200 degree Celsius oven for 30 minutes or until the pumpkin is soft.  While the vegetables are roasting you can make the shortcrust pastry.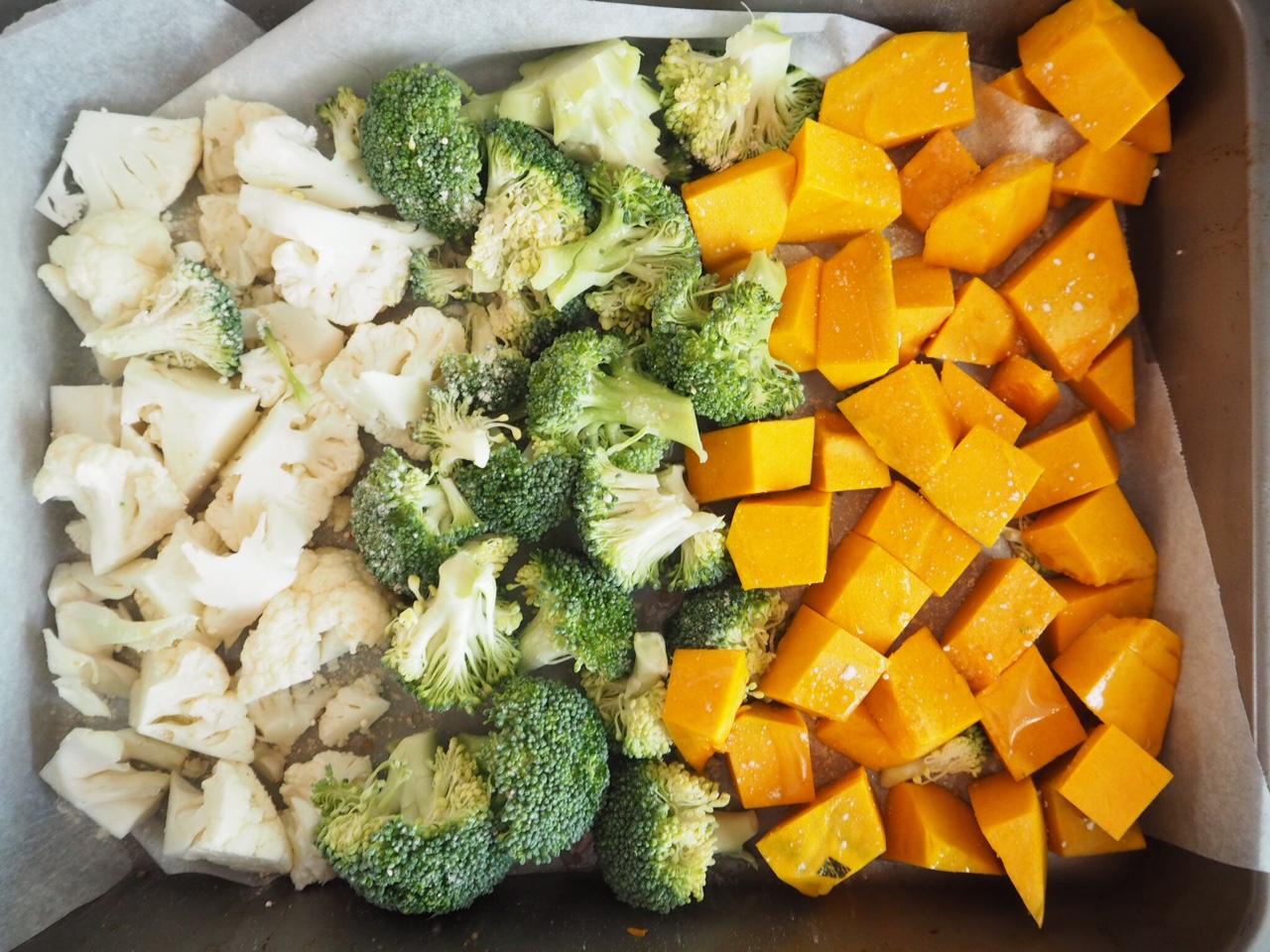 2. Using a food processor, process the flour and butter (alternatively you can rub the flour and butter together with your hands to form a breadcrumb consistency).  Gradually add the cold water, first 2 tablespoons until the mix comes together in a ball to form the dough.  Wrap with cling wrap and place in the fridge until the vegetables are roasted.
3. Once the vegetables are cooked, remove from the oven and turn down to 180 degree Celsius.  Sprinkle the diced bacon over the vegetables and set aside.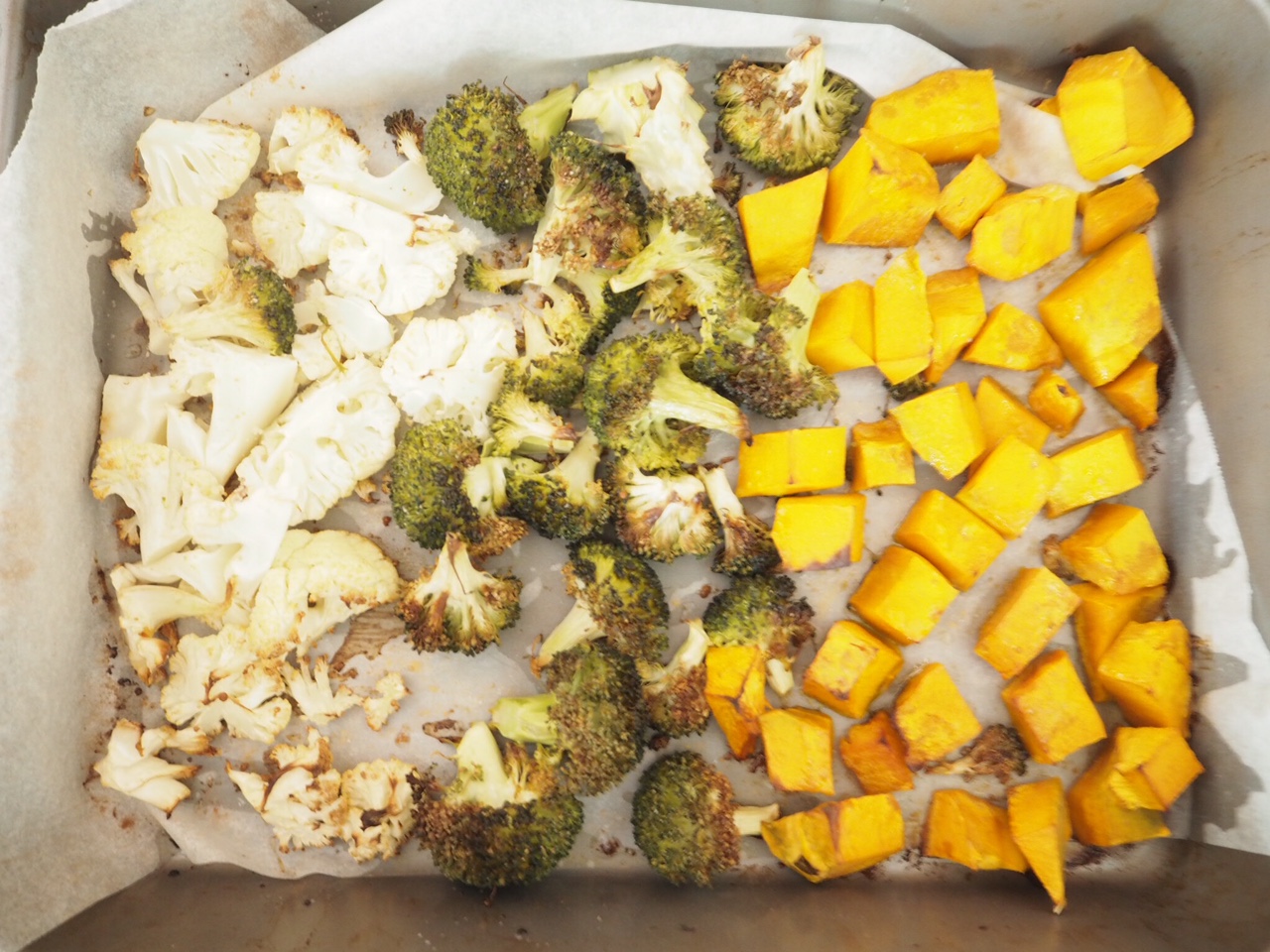 4. Take the pastry out of the fridge and roll out on a floured surface to a size bigger than your pie dish (I using a 24cm pie dish) as you want enough pastry to overlap on top.
5. Add the roasted vegetables and bacon.  Whisk together the ricotta and eggs and pour over.  Fold over the pastry on the edges as shown.  Place back into the oven to cook for 20 minutes or until the middle bounces back when touched.
Serves 8
Store wrapped in the fridge for up to 5 days.
Freezer friendly; cut into portions, cling wrap and freeze up to 3 months.
This is a sponsored post for D'Orsogna. Find more recipes like this one visit the D'Orsogna Website and D'Orsogna Facebook Page.

(Visited 3,848 times, 7 visits today)