Over the past few weeks the boys and I have been testing the new healthy alternative milk mix called Fangks. Fangks contains 7 vitamins and minerals and is also free from refined sugars. Sweetened with Natvia – a natural sweetener made from a stevia blend that doesn't have a bitter aftertaste.
We found many ways to enjoy Fangks. From adding it to ice cold milk (tip: dissolve in a little hot water first before adding to the cold milk so it completely dissolves), to adding it into a quick mousse for dessert and then sprinkling over our porridge and banana for breakfast.
I even added it to my morning coffee to enjoy that mocha taste I love.  It is very versatile.  You can even replace sugar in your baking with Fangks to make muffins, cakes, brownies etc.  You get the added taste and the vitamins and minerals you wouldn't normally get in your baking treats.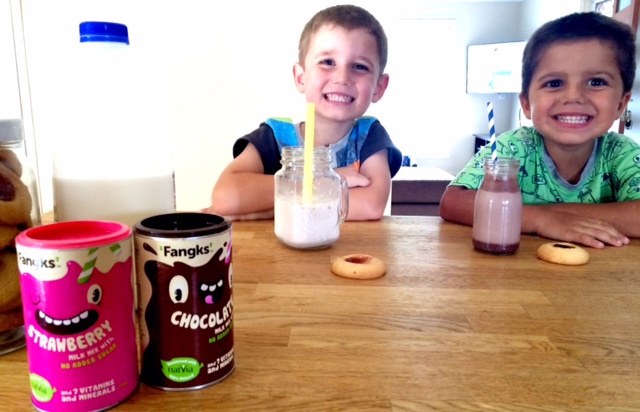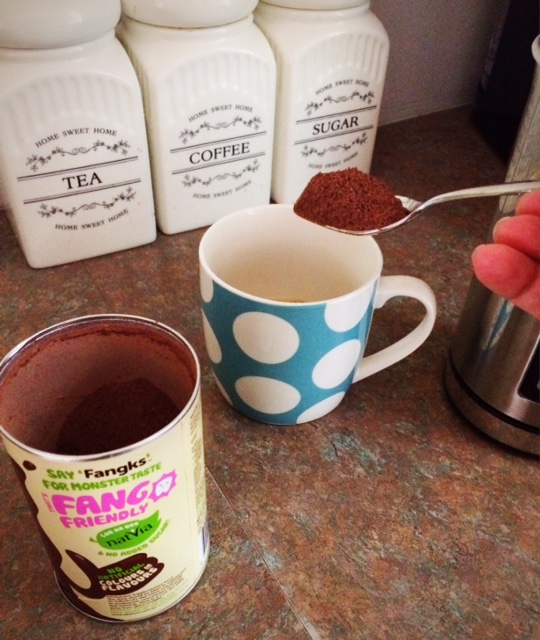 Fangks will also be ideal for hot chocolates in the evening as the weather starts to get cooler and because it is naturally sweetened you will reduce that mega sugar hit late at night that you would normally get from other hot chocolate milk mixes.  All the taste and convenience with out added nasties – I like that.
Overall we all enjoyed Fangks.  It was natural tasting, no bad after taste, the boys didn't go crazy afterwards as the sugar was a natural sweetener and no artificial colours.  They also got a boost of added vitamins and minerals in addition to their already balanced diet. It will definitely be something that we add to our shopping list.
About the Product:
– Fangks is sweetened with a Natvia – a 100% natural sweetener derived from the stevia plant that does not have any bitter aftertaste. It is a low calorie alternative to artificial sweeteners and is safe for diabetics.
– 7 vitamins & minerals: Vitamin C, Vitamins B1 & B2, Vitamin A, Calcium, Magnesium and Iron
– With the Strawberry Flavour Fangks – no artificial colours are used. We use a Beet Red Colour that is extracted from Beetroots.
– Fangks only contains NATURAL sugars which is found naturally in the Beet Red Colour (Strawberry Flavour) and Cocoa (Chocolate Flavour)
– Per serve: 6.8 Calories per 25g – Strawberry Flavour
– Per serve: 14.6 Calories per 25g – Chocolate Flavour
Where can you get Fangks?
Fangks can be found at Coles and Woolworths with the Strawberry flavour only available at independent supermarkets (eg. IGA)
Retail Price for Chocolate Fangks – $5.42 at Woolworths.
Currently with Woolworths, if you are an Everyday Rewards Member Chocolate Fangks can be purchased for $3.50!
Retail Price of Chocolate Fangks – $5.38 at Coles
Giveaway
I have 4 packs of Fangks to giveaway.  Consisting on 1 x Chocolate, 1 x Strawberry Fangks delivered straight to your door so you can try it for yourself.  Use the rafflecopter widget below to enter.  Open to Australian Residents only. This is a game of skill.  Full Terms and Conditions are included in the rafflecopter widget.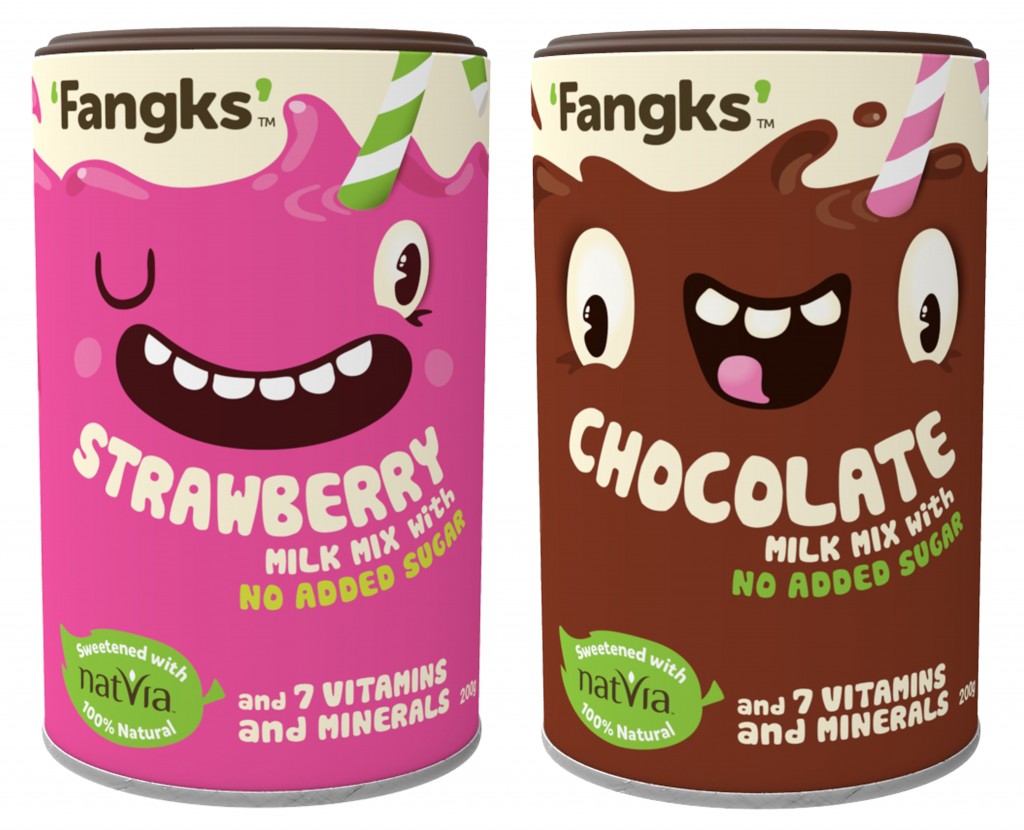 For more information visit Fangks website, facebook page and instagram.

This is a sponsored post. All photos and opinions expressed are my own.

(Visited 936 times, 3 visits today)