Fill up with this hearty and flavour packed red lentil, tomato and D'Orsogna Smokey BBq Streaky Bacon soup.
The red lentils give the soup a vibrant red colour and as they cook they break down to make the soup nice and thick.  If you have soup loving children in your home they are guaranteed to love this soup as the carrot and lentils break down making it a relatively smooth soup with the only pieces being the bacon.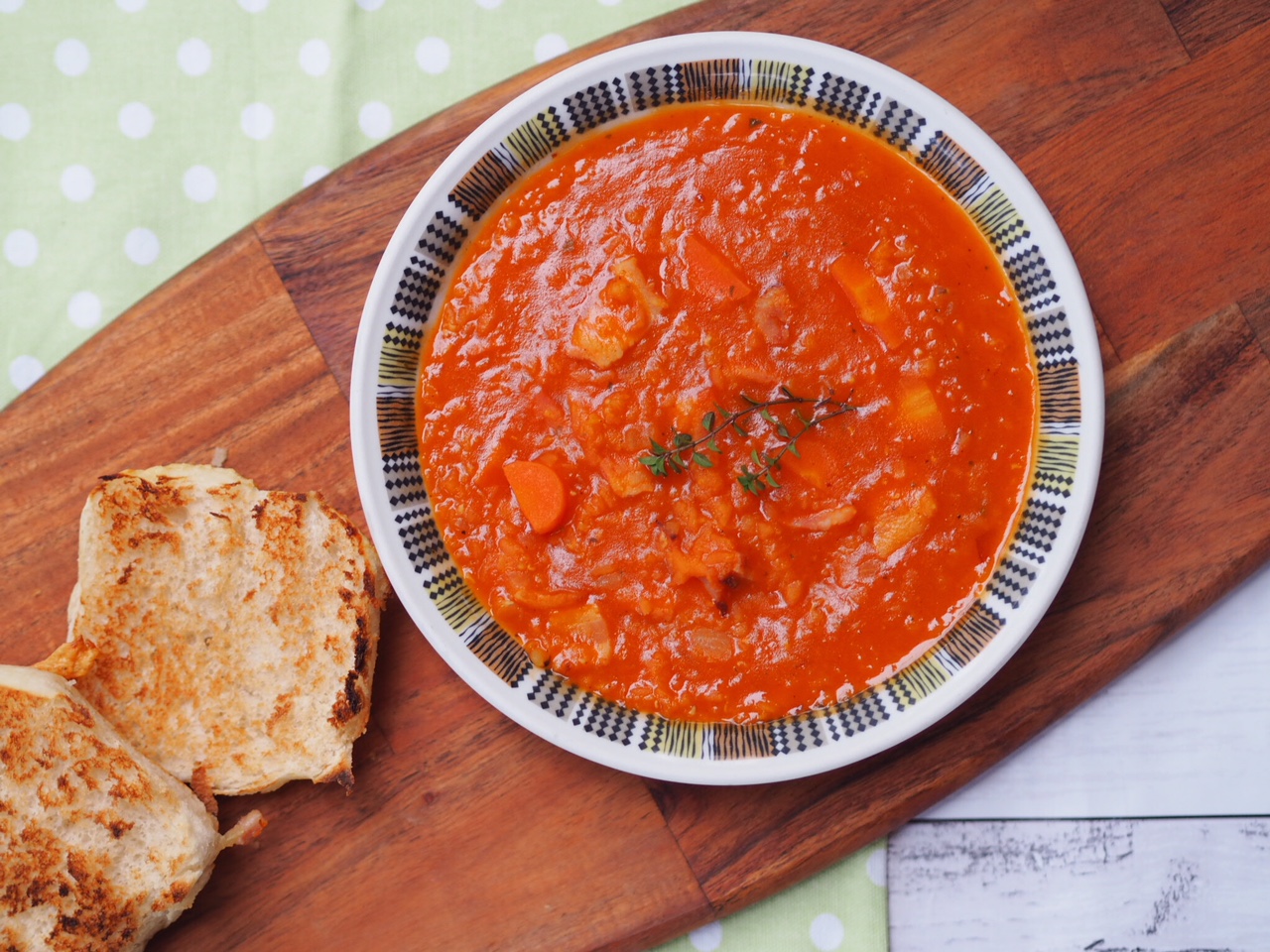 INGREDIENTS
200gm D'Orsogna Smokey BBQ Streaky Bacon, diced
1 Onion, diced
2 Cloves garlic, fine diced
1 Large Carrot, chopped
420gm Can Condensed Tomato Soup
1 Cup Red Lentils (dry uncooked)
1 Bay Leaf
2 Sprigs Thyme
1 Litre Chicken Stock
2 Tbs Olive Oil
Salt and Pepper to taste
LET'S PUT IT ALL TOGETHER
Place a large pot over a medium high heat and add the olive oil.
Add the onion and garlic to the pot and saute until the onion starts to brown.  Stir regularly so it doesn't stick to the pot.
Add the bacon and cook, stirring regularly until the bacon starts to brown and the aromas are released.
Add the carrot, condensed tomato soup, red lentils, chicken stock, bay leaf and thyme.  Stir through so that everything is well combined.
Bring to the boil and then reduce to a simmer. Cook for 20 minutes uncovered, stirring occasionally so the lentils don't stick. Remove the bay leaf and thyme sprig before serving.  Season with salt and pepper to taste.
Remove from the heat and serve with bread.
Serves 4-6
Store leftovers in the fridge for up to 3 days.
Freezer friendly: place into freeze safe containers or zip lock bags and freeze for up to three months.  Allow to defrost before reheating to serve.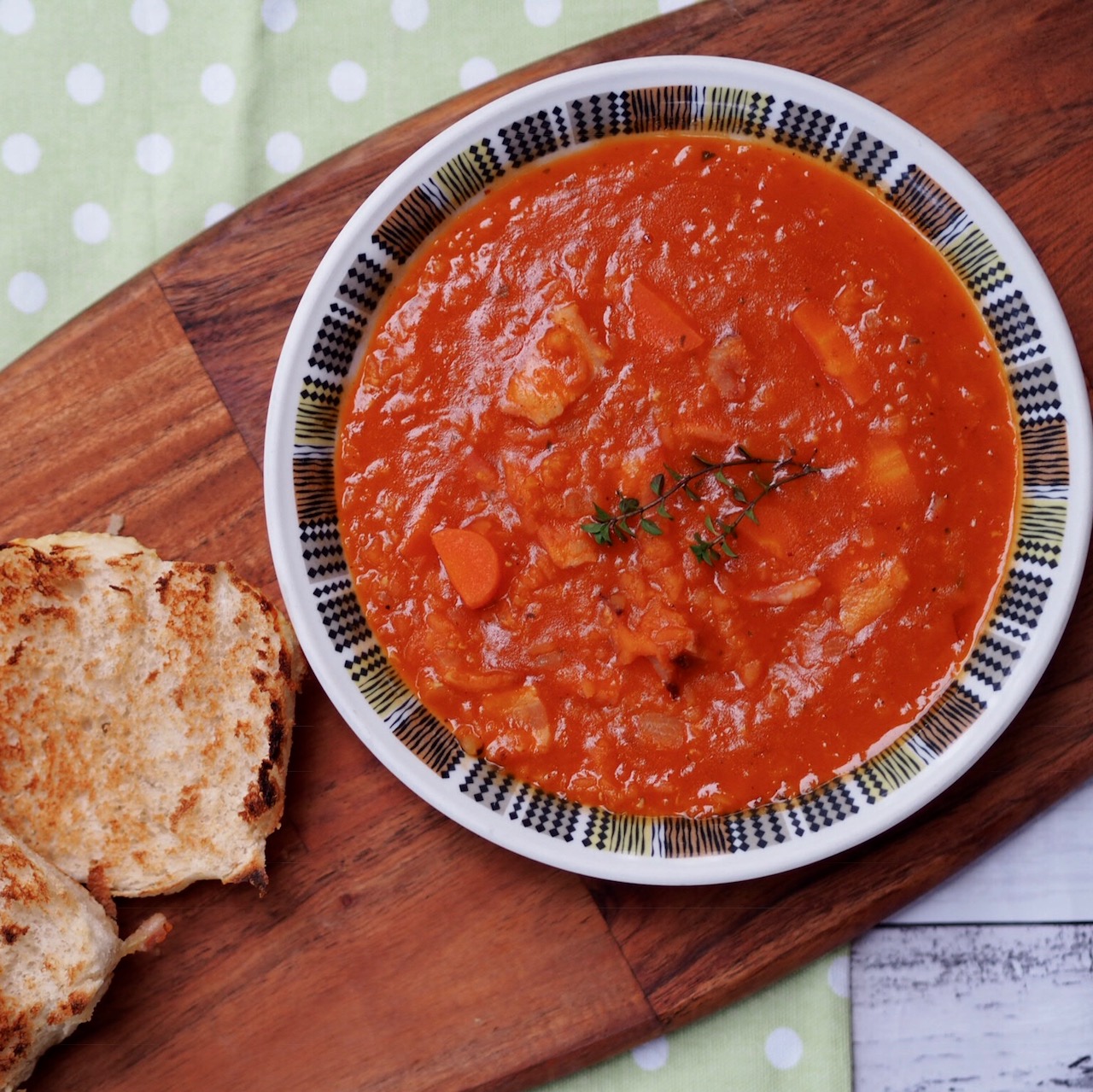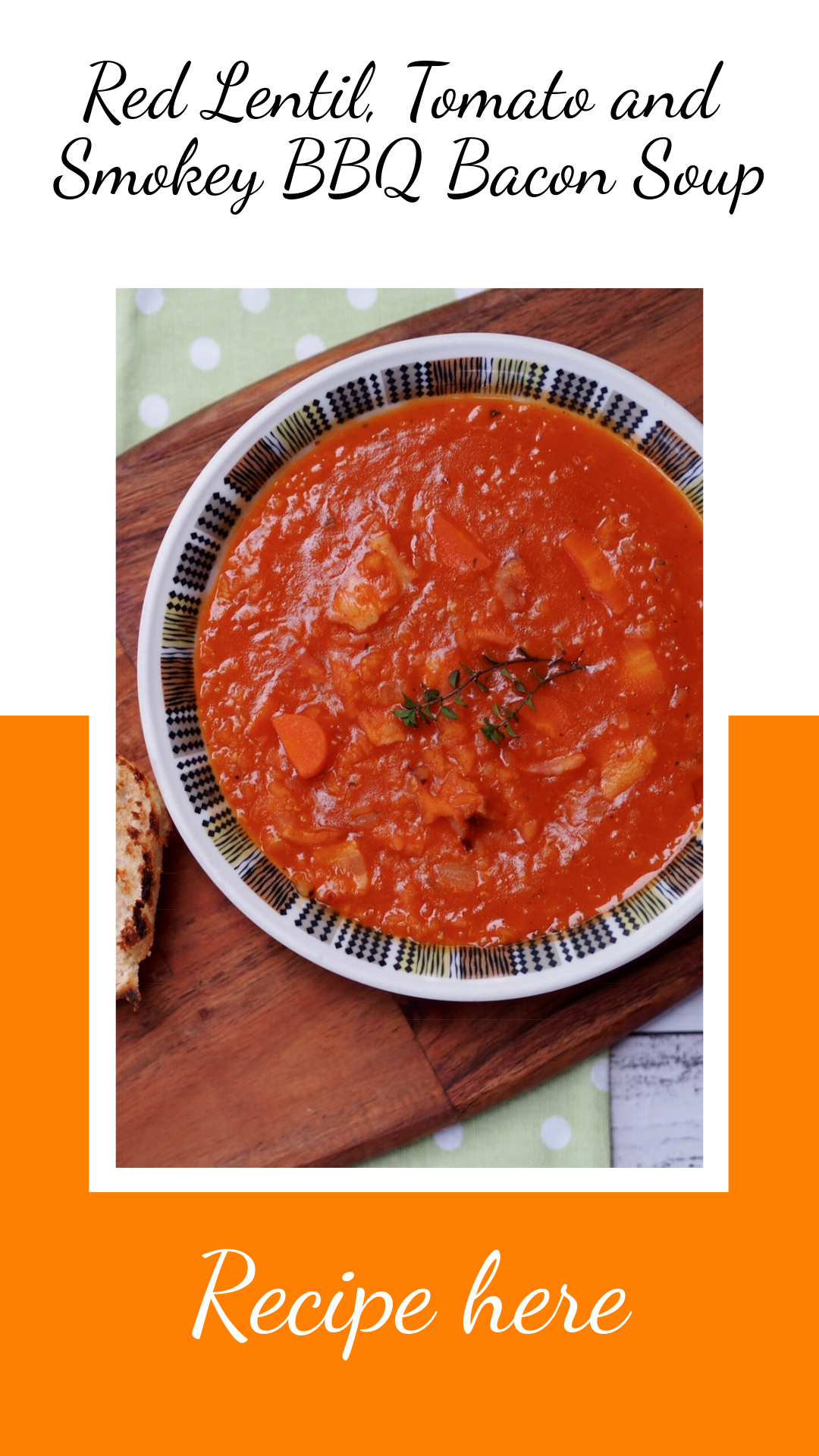 This is a sponsored post for D'Orsogna. Find more recipes like this one visit the D'Orsogna Website and D'Orsogna Facebook Page.

(Visited 1,361 times, 11 visits today)