I have had my Kambrook Pressure Cooker just shy of a year and this is the first time I have cooked a roast in, and it won't be my last.  I would have normally thrown this roast into the Weber Q for about 1 1/2 hours to cook but a last minute change of plans meant that I didn't have that time up my sleeve.
I grabbed the pressure cooker and decided to give it a go cooking a roast in it as well as the gravy.  I was pleasantly surprised when I opened the pressure cooker 30 minutes later to find a perfectly cooked succulent roast beef.  It was lightly pink in the centre like roast beef should be and it melted in your mouth.
I can't believe it took me nearly a year to try cooking a roast in the pressure cooker and now that I have I will be doing it more often.
It was quick, easy to clean up and the meat tasted fantastic.
INGREDIENTS
1.2kg Beef Blade Roast
1 Cup Chicken Stock
4 Button Mushrooms, sliced
1 Onion, sliced
Salt and pepper
2 Tbs Corn Flour
LETS PUT IT ALL TOGETHER
1. Brown the top (fat side) of the roast.  I have done this in the pressure cooker on the saute mode, otherwise do this on the stove if your pressure cooker doesn't have this option.
2. Add the remaining ingredients except the corn flour.  Set to roast or 30 minutes and close the lid.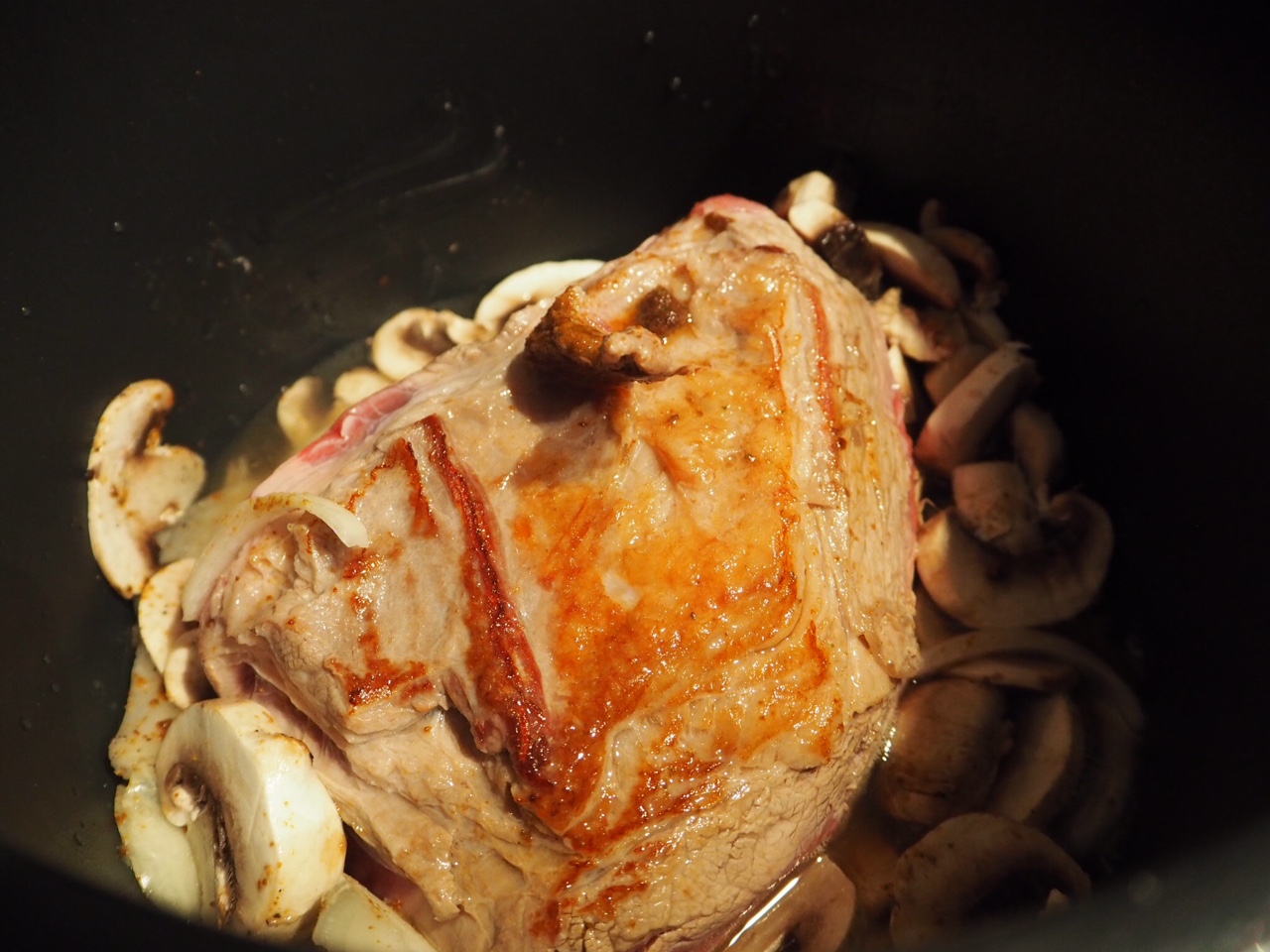 3. Once the 30 minutes is up release the steam and then open the lid.  Remove the roast meat and set aside.
4. Mix the corn flour with half a 1/4 cup of water and add to the liquid in the pressure cooker, stir through.  Set to saute and keep stirring until it thickens to form the gravy.  Alternatively, this can be done on the stove if you don't have the saute mode on your pressure cooker.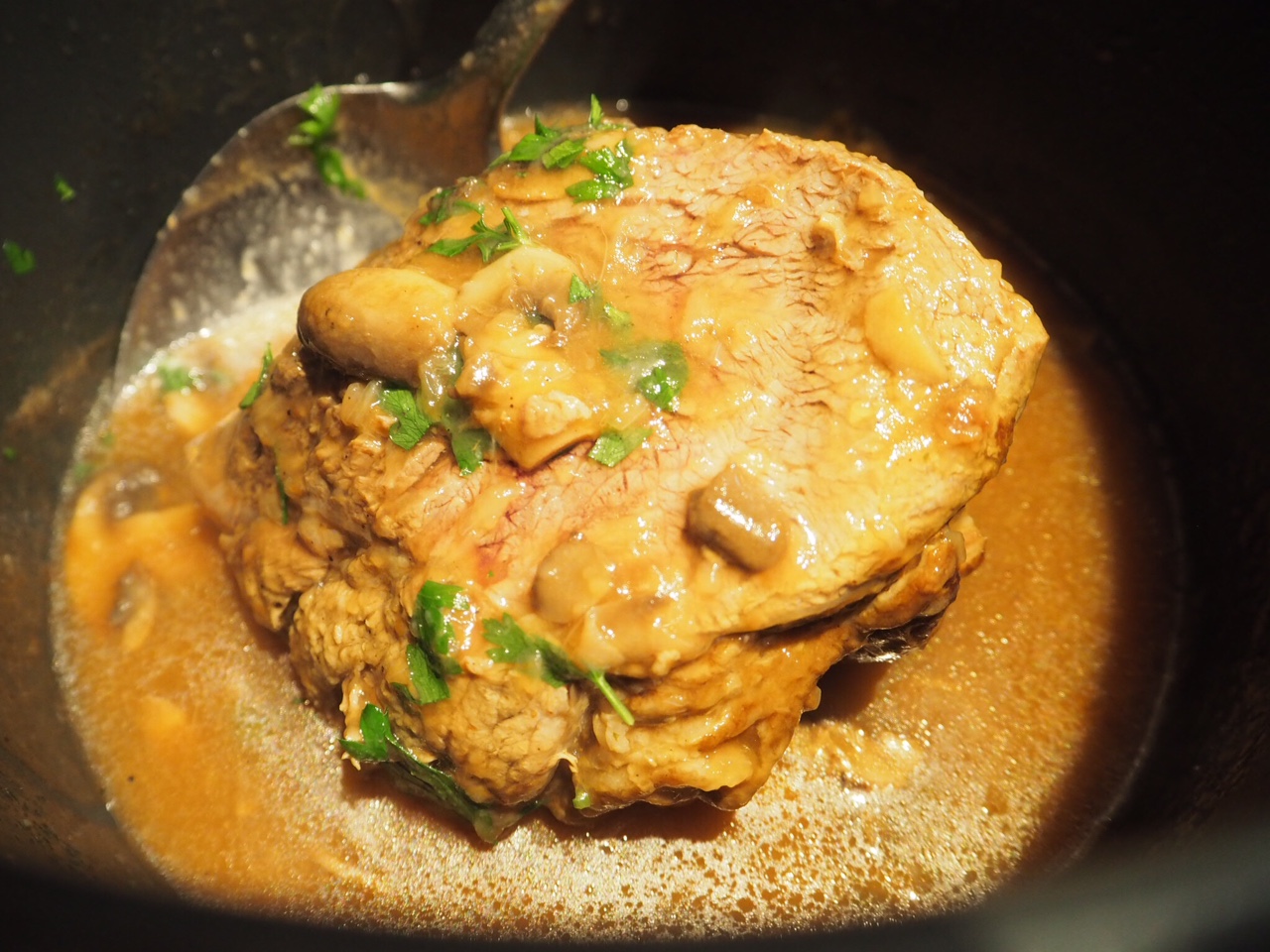 Slice the beef and serve with steamed vegetables and mashed potato with the gravy poured over the top.
If you have any leftover roast meat and vegetables why not try my leftover roast triangles.

(Visited 1,893 times, 5 visits today)