We love sausage rolls and I love finding different flavour combinations to make.  This time I have used pork mince with apple and cheese and it works really well.  The addition of carrot makes it a lovely sweet savoury sausage roll.
With amazing flavours you won't be able to go back to store bought sausage rolls.  Both my boys take them to school with little sauce bottles and eat them cold for lunch.  They are the perfect substitute for sandwiches.
Find more sausage rolls recipes here.
INGREDIENTS
500gm Pork Mince
1 Onion, diced
1 Carrot, grated
1 Apple, grated
1 Cup Cheese, grated
1 Egg
1 Tsp Fresh Thyme (1/2 tsp dried thyme)
Salt and pepper
3 Sheets Puff Pastry, defrosted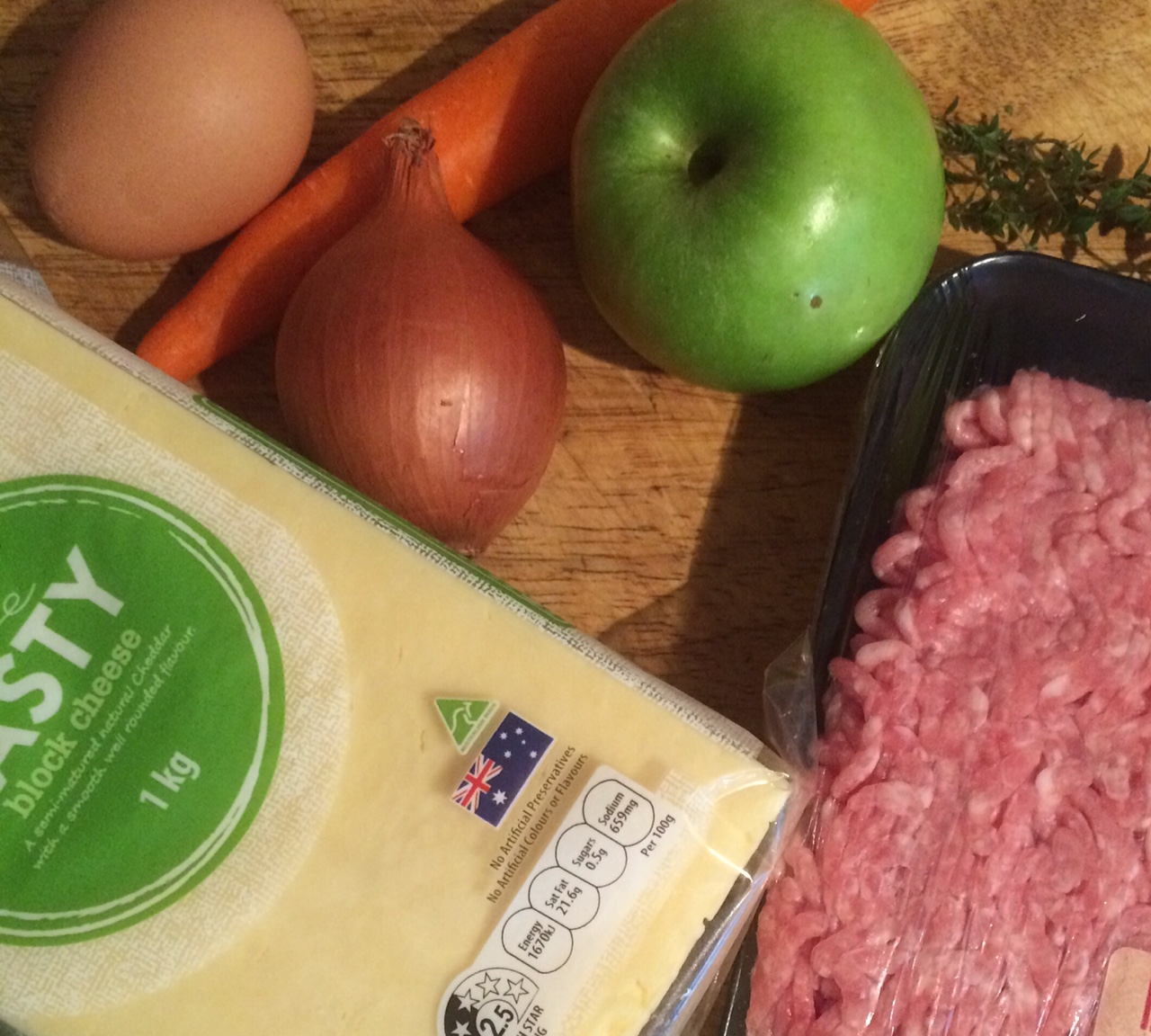 LET'S PUT IT ALL TOGETHER
1. I like to use a food processor to make my sausage roll filling.  I cut the onion, carrot and apple first then add the remaining ingredients and process until combined.
Alternatively: you can do this step by hand.
2. Preheat the oven to 200 degree Celsius.  Line two baking trays with baking paper.  Take one defrosted sheet of puff pasty and cut through the centre to form two halves. Place the pork mix down the middle of each half.  Roll the pastry over to form the sausage roll.  Repeat for all the mixture.  Cut into bite sized or full length sausage rolls and place onto the lined baking tray.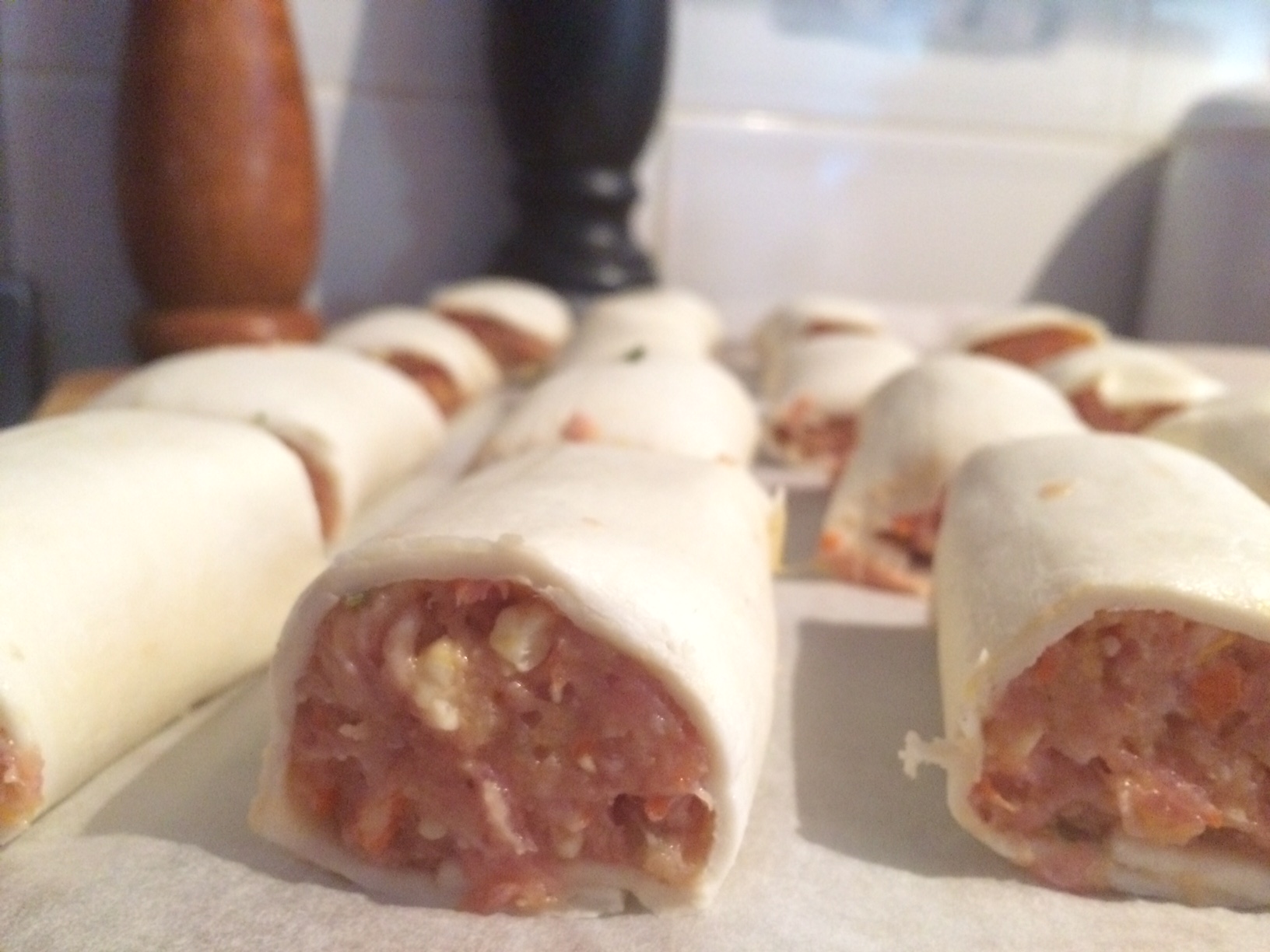 3. Either spray with cooking oil or brush with a whisked egg and sprinkle with sesame seeds. Bake in a pre-heated 200 degree celcius oven for 15-20 minutes or until lightly golden.
Make ahead and keep in the freezer: Follow steps 1-2. Instead of cooking freeze on the baking tray and then once frozen transfer to zip lock bags.  When you are ready to eat them, while they are still frozen place onto a lined baking tray and continue with step 3  They may need an extra 5 minutes cooking time. You can store them in the freezer for up to 3 months.
Makes approx 24-30 bite sized sausage rolls.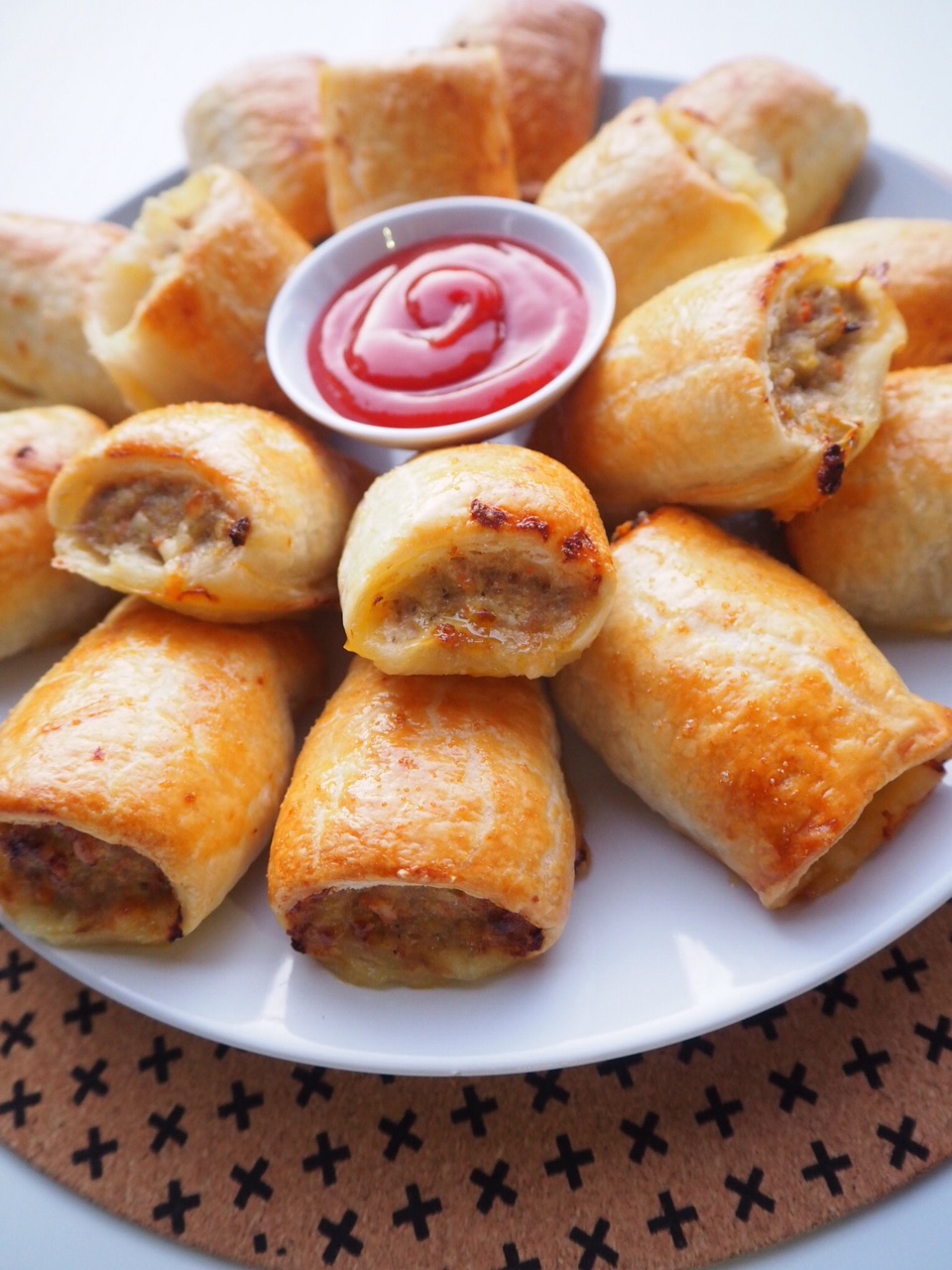 (Visited 16,129 times, 16 visits today)