They say you can't make friends with salad.  I say they haven't made this salad.  You will have friends asking you over for a BBQ or out for a picnic as long as you bring this salad..  And you won't mind doing so because it is so easy.  If you ever think that they are only using you for your salad you can then just simply pass the recipe on and you can invite them over as long as they bring this salad…ha.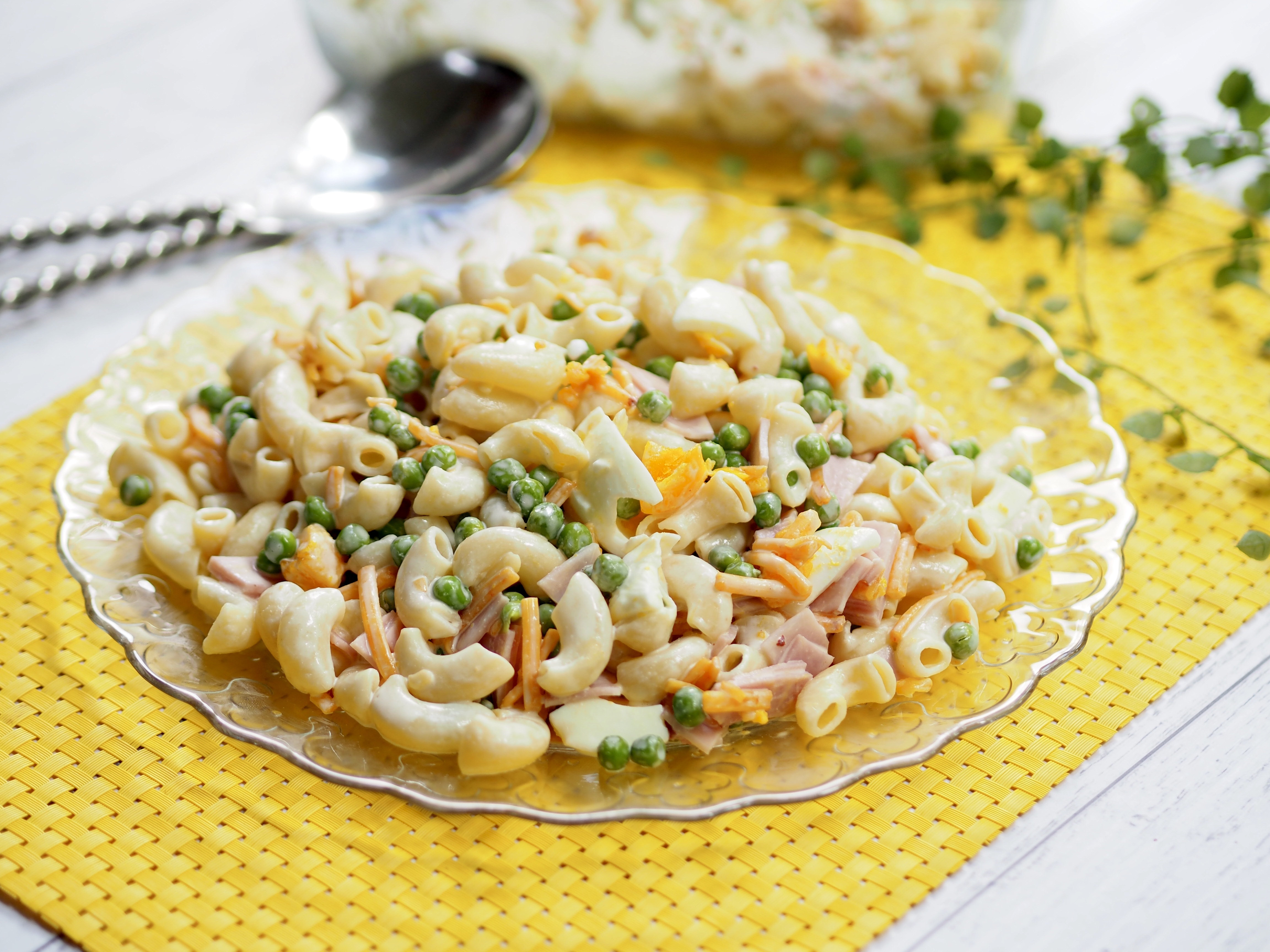 In all seriousness this salad is packed full of flavour and all the things everyone likes – except peas they may not like peas and that's ok! You can leave them out, swap for corn or capsicum or cucumber whatever you like really.
I am using D'Orsogna's Australian Jarrah Honey Ham off the Bone – Thick Cut (you will find it at Woolworths) as the hero of the salad and teaming it with all the things that go well with ham – cheese, eggs, peas, pasta.  The dressing is simply Salad Cream you will find in your local supermarket.  It is tangy and creamy.  Alternatively, you can use mayonnaise and mix it with a little white vinegar and dijion mustard if you like.
INGREDIENTS
150gm D'Orsogna Jarrah Honey Ham off the Bone – thick cut, diced
300gm – uncooked elbow pasta
2 Cups Peas, frozen
3 Eggs
1 Cup Mexican Cheese Blend
125gm Salad Cream
LET'S PUT IT ALL TOGETHER
1. Bring a large pot of water to the boil.  Add the pasta and allow to cooking boiling for 5 minutes, add the eggs whole so that they can cook.
2. Once the pasta has cooked the eggs will be cooked as well.  Add in the frozen peas and allow to cook for 2 minutes.  Remove the pot from the stove and drain into a colander. Rinse everything under cold water in the colander to cool down.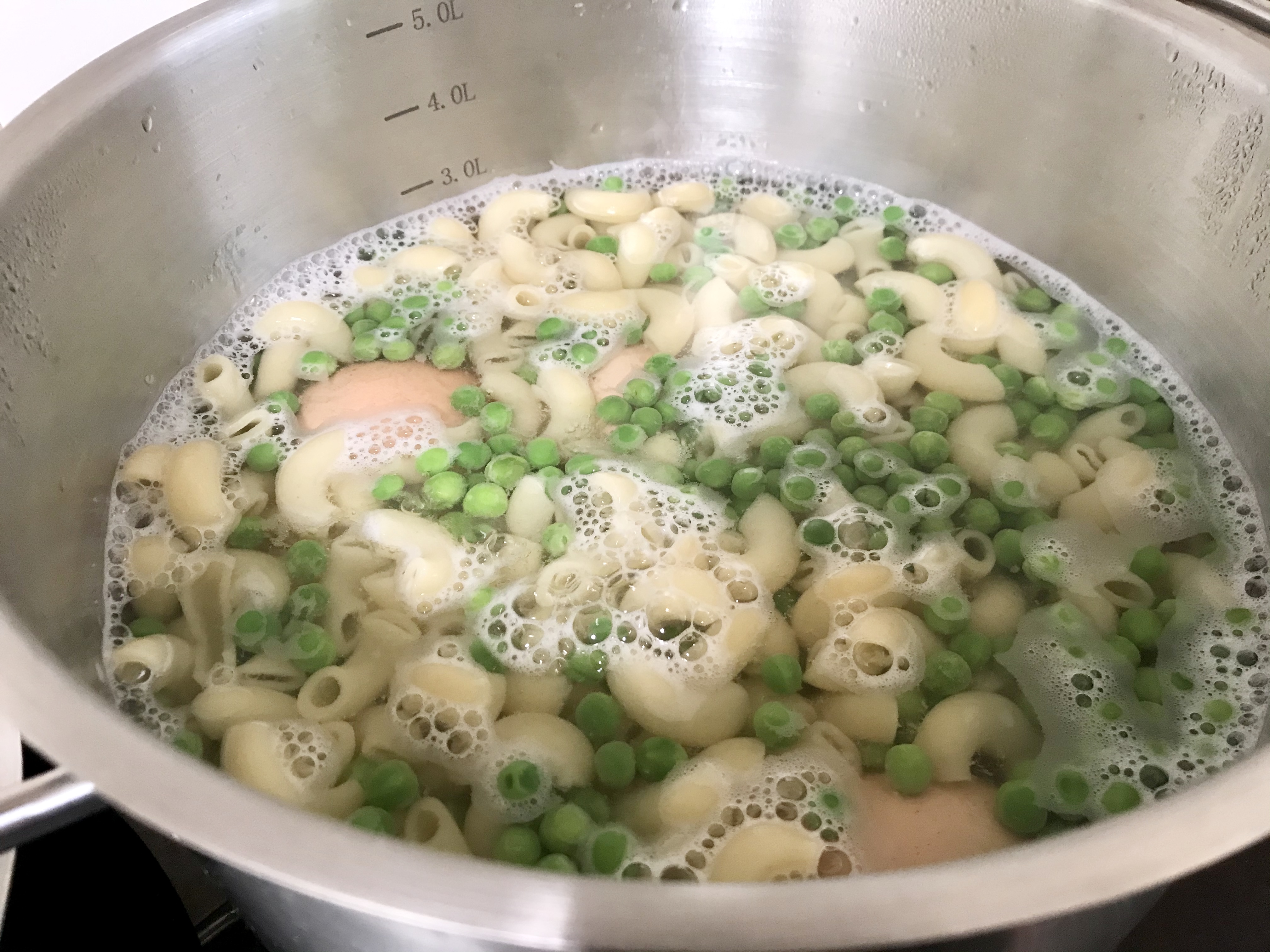 3. Return everything to the large pot.  Remove the eggs and peel the shell off and cut into 6ths and then return to the pasta and peas along with the ham and cheese.  Mix gently to distribute evenly.  Spoon in the salad cream and gently stir through.
4. Transfer to a container with a lid and leave in the fridge for about 4 hours to allow everything to cool completely.
Enjoy with a BBQ chicken and bread rolls.
Serves 10+
Store in the fridge in an air-tight container for up to 3 days.
This is a sponsored post for D'Orsogna. Find more recipes like this one visit the D'Orsogna Website , D'Orsogna Facebook Page   and D'Orsogna Instagram Page.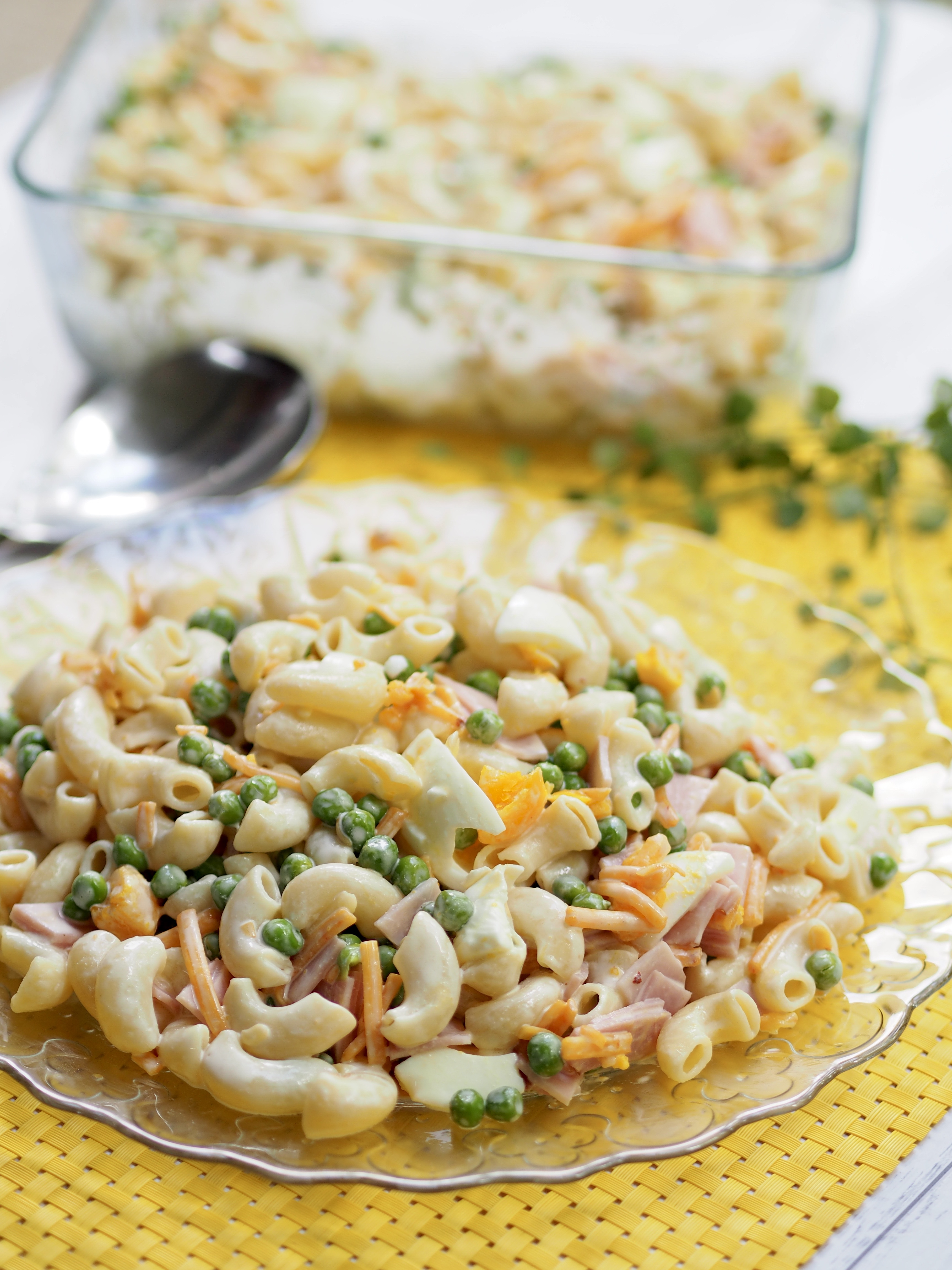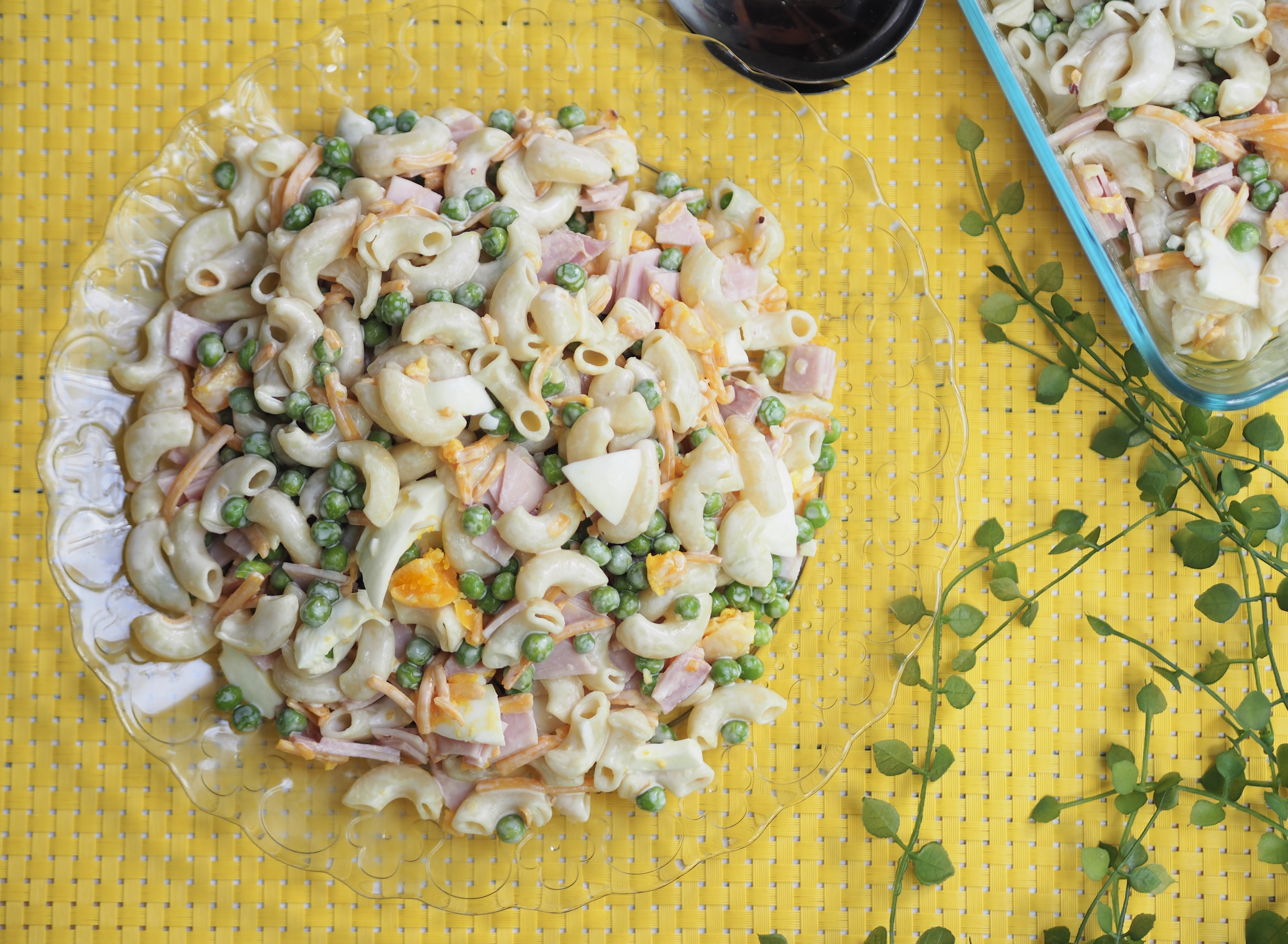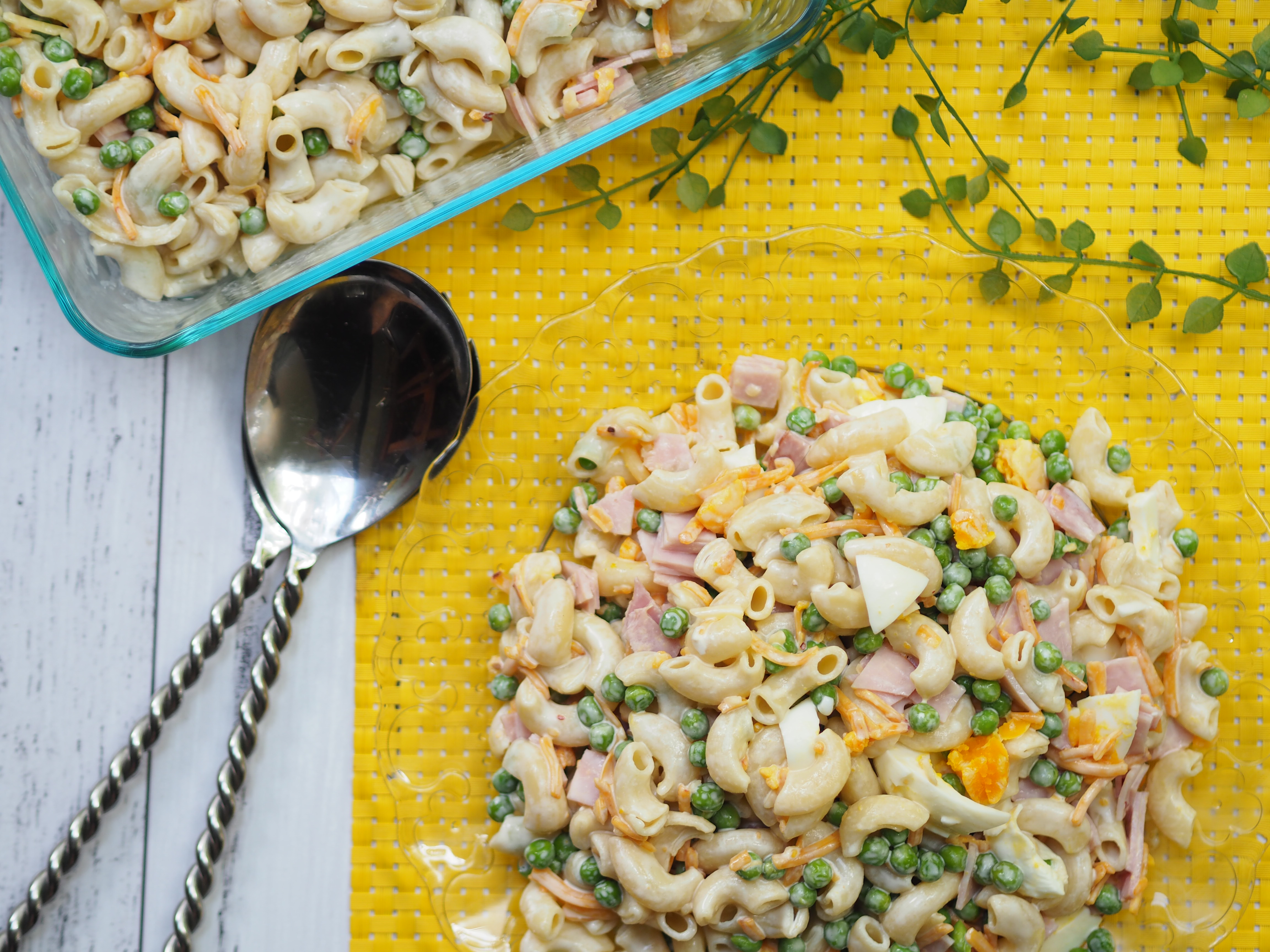 (Visited 10,796 times, 14 visits today)