A baked ham is a long standing tradition at Christmas.  Even though it is warm here is Australia, for Christmas there is nothing like enjoying a slice of baked ham with an assortment of cold salads.
The ham it self is even better the next day served cold.  Here is an easy recipe that will give you the best tasting baked ham.
INGREDIENTS
1 D'Orsogna Christmas Ham
300ml Maple Syrup
200ml Mild American Mustard
1 Packet Cloves
1 Can Sliced Pineapple
1 Packet Glace Cherries
LETS PUT IT ALL TOGETHER
Using a knife pull away the layer of skin and fat from the ham. Place into a large lined baking tray.
Score the remaining fat to make a diamond pattern.
Mix together the maple syrup and mild American mustard and generously coat the ham.
Place a clove in each corner of the diamonds.
Place slices of pineapple over the ham followed by a glace cherry. (You may need to use skewers to keep the pineapple in place)
Bake in a 220 degree celicus oven for 30-45 minutes or until the outside is golden.
Coat with extra maple syrup just before serving.
This will work for any sized ham.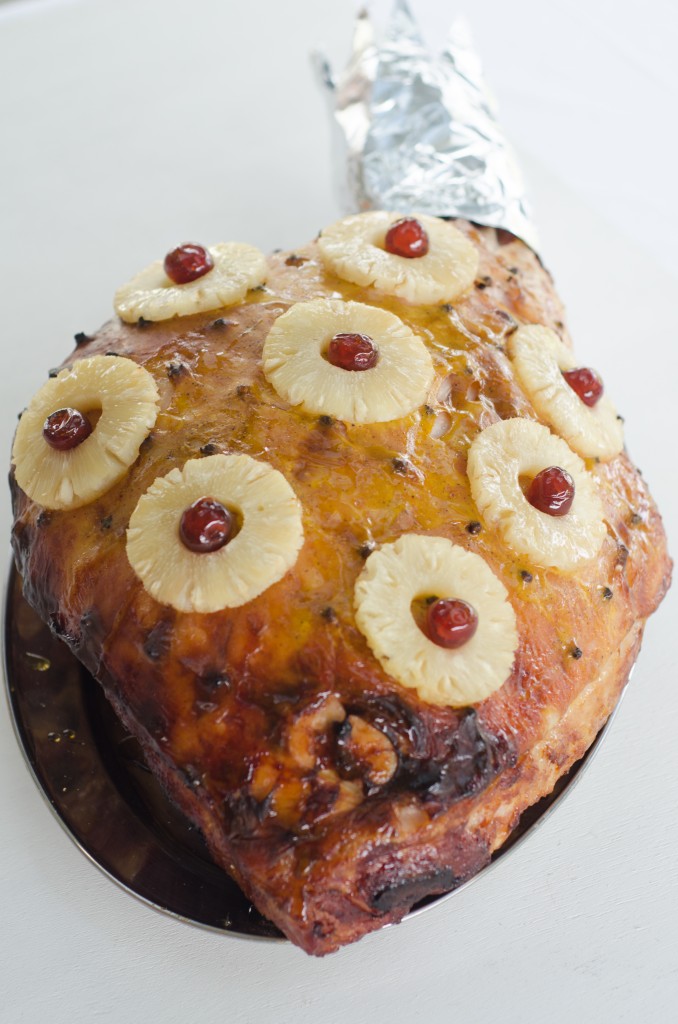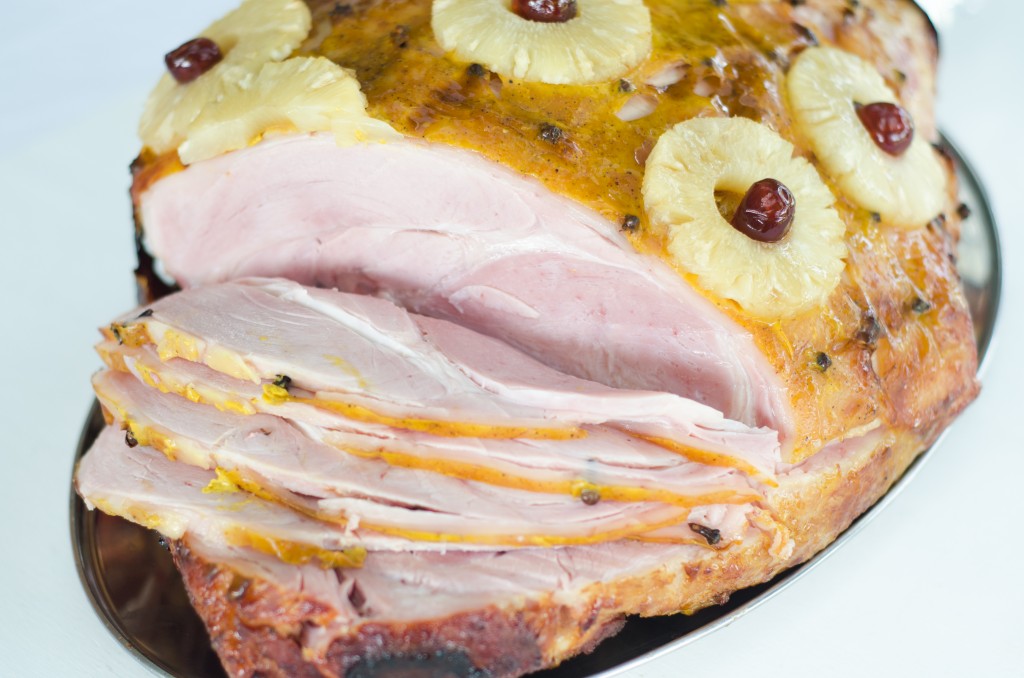 (Visited 1,184 times, 3 visits today)