A fellow Cooking For Busy Mums reader shared with me her recipe for these beautiful decorated gingerbread on a stick.  They look just that little bit spesh don't you think?
INGREDIENTS
340g (2 3/4 Cups) plain flour
120g softened butter/margarine
100g soft brown sugar
190g golden syrup
2 teaspoons ground ginger
1 teaspoon bicarbonate of soda

Makes around 20 biscuits. You can keep left over dough in the fridge for a few days until needed again.
LETS PUT IT ALL TOGETHER

1. Pre heat oven to 190c or 375f.
2. Mix sugar and butter until no lumps remain and is smooth and creamy.
3. Add the golden syrup and mix for a minute or so.
4. Add all dry ingredients, flour, bicarb, ground ginger. Mix up again with electric hand whisk or stand mixer until mix looks like small breadcrumbs. Get your hands in to bring it together into a dough. No kneading and try not to work it too much. Add a drop of cold water to help bring it together if necessary.
5. Wrap in clingwrap and chill in fridge for 10 mins
6. Roll out between two pieces of parchment, not a floured surface! Clingwrap works okay too. Cut into shapes and put onto good non stick baking sheets or sheets lined with parchment. You can add food grade lolly sticks into the cookie at this point. I use cake pop sticks. The mixture clings to it beautifully, no wobbly biscuits!
7. Bake for 8-10 mins keep your eye on them the high sugar content means they can catch quickly!
8. Roll out some fondant of your choice, use the same cutter to cut the shapes to match your biscuits. Once biscuits are out of the oven, leave them on sheets to firm up a bit (they feel soft but harden once cool) whilst still warm add the fondant shape to the top of biscuit pressing down slightly. The warmth of the biscuit helps it stick and shouldn't melt.

Cool on a wire rack and finish decorating however you like. I add cellophane wraps with ribbon to give as gifts.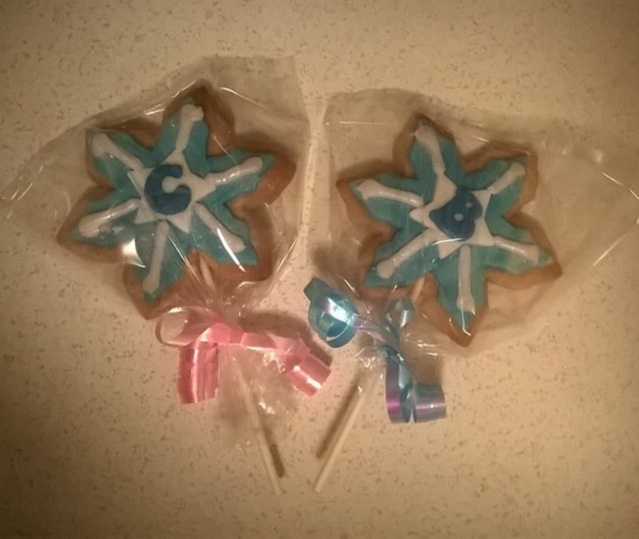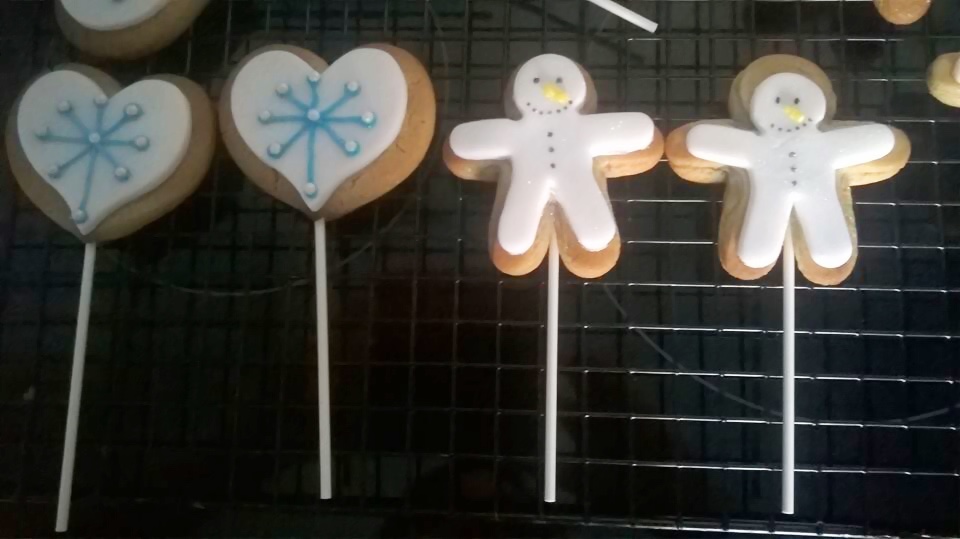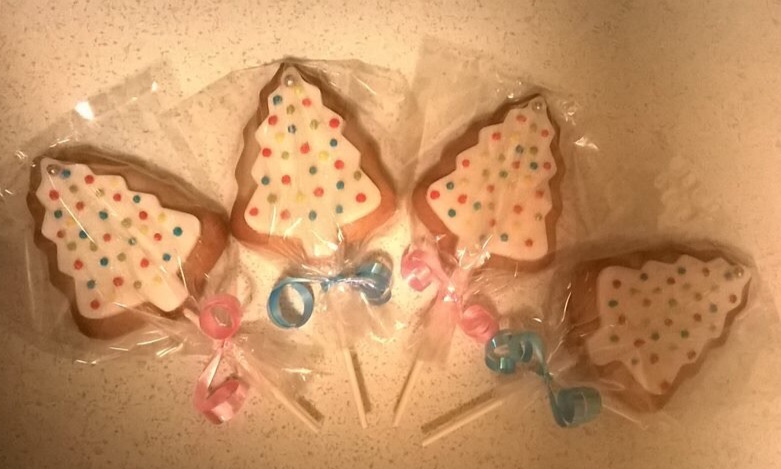 If you have a recipe and photos you would like to share with us, email it to: cookingforbusymums@gmail.com

(Visited 395 times, 6 visits today)