Risotto is one of my go to meals when a. I am in a hurry, b. I want a dinner that will get the vegetables in without the complaints from the little people in the family.  This oven baked roasted capsicum risotto takes 5 minutes to put together and then it cooks happily by itself in the oven so you are free to do other things.
I am using Always Fresh Fire Roasted Capsicum (Peppers) Strips in this recipe.  The hard work has been done for you  – I know I don't have time or the uninterrupted time to fire roast my own peppers.  You get lovely sweet strips balanced out with a herb and spice vinaigrette which adds to the flavour of this risotto.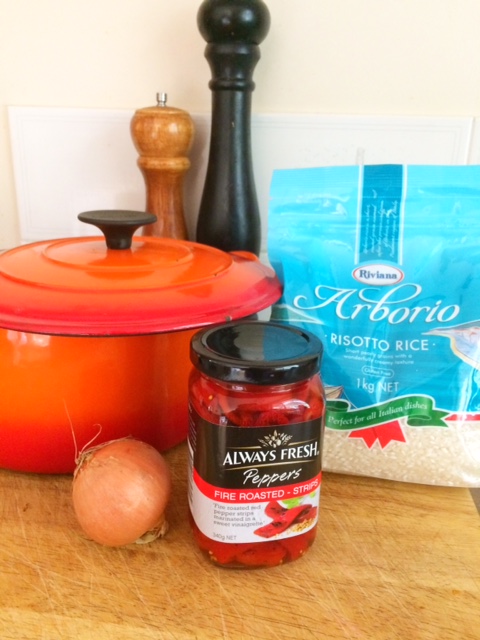 INGREDIENTS
1 Jar Always Fresh Fire Roasted Pepper Strips (You will use half the jar)
1 Onion, diced
1 Tbs Minced Garlic
1 Tbs Olive Oil
1 Tbs Butter
1 Cup Arborio Risotto Rice
1 400gm Can Crushed Tomatoes
500ml Vegetable Stock
Grated Parmesan to serve
LETS PUT IT ALL TOGETHER
1. Place the oil and butter in a heavy based oven safe dish (that has a lid).  Once the butter is melted add the onion and garlic and saute.  You want the onion to be translucent.
2. Add the rice and stir.  Allow to cook for 1 minute then add the Always Fresh Fire Roasted Capsicum (Pepper) Strips and stir through.
3. Add the crushed tomatoes followed by the vegetable stock.  Stir to combine. Remove from the stove, place the lid on and place in a preheated 180 degree celcius oven for 30 minutes.  After 30 minutes the rice should have a slight crunch and the liquid should be absorbed with a still wet texture.  If your rice is not cooked through add an extra 100 mls of stock, stir through and return to the oven for 5 minutes. Sprinkle with parmesan cheese to finish.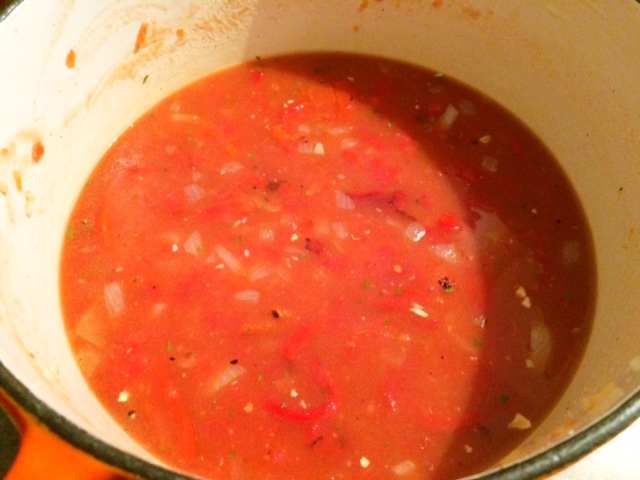 Serve with grilled chicken breasts, bbq steak or fish.  We like to eat this on its own for the perfect meat free meal.
Serves 4-6

(Visited 1,428 times, 2 visits today)