On our family table this week was the easiest and quickest one pot Beef Bolognese with Shell Pasta.  This meal is a no complaints dinner, it is absolutely devoured by all and is great to eat for leftovers the next day.
This is a great after work meal, easily put together and on the table in about 10 minutes.
There a four basic ingredients to this recipe making budget friendly.
INGREDIENTS
500gm Beef Mince
1 Jar of Bolognese Sauce (I use Barilla because it is packed with vegetables and the flavour is delicious) if you use a different brand obviously the end flavour will differ from mine.
The empty sauce jar filled with Chicken Stock
2 Cups Shell Pasta
Salt and Pepper to taste
LETS PUT IT ALL TOGETHER
1. In a large heated saucepan add the mince and cook until browned.  Break the mince up into small pieces.
2. Add the bolognese sauce, the empty jar filled with chicken stock and pasta.  Stir to combine.
3. Bring to the boil and give it another stir.  Let boil for 5 minutes and then cover and cook for a further 5 minutes.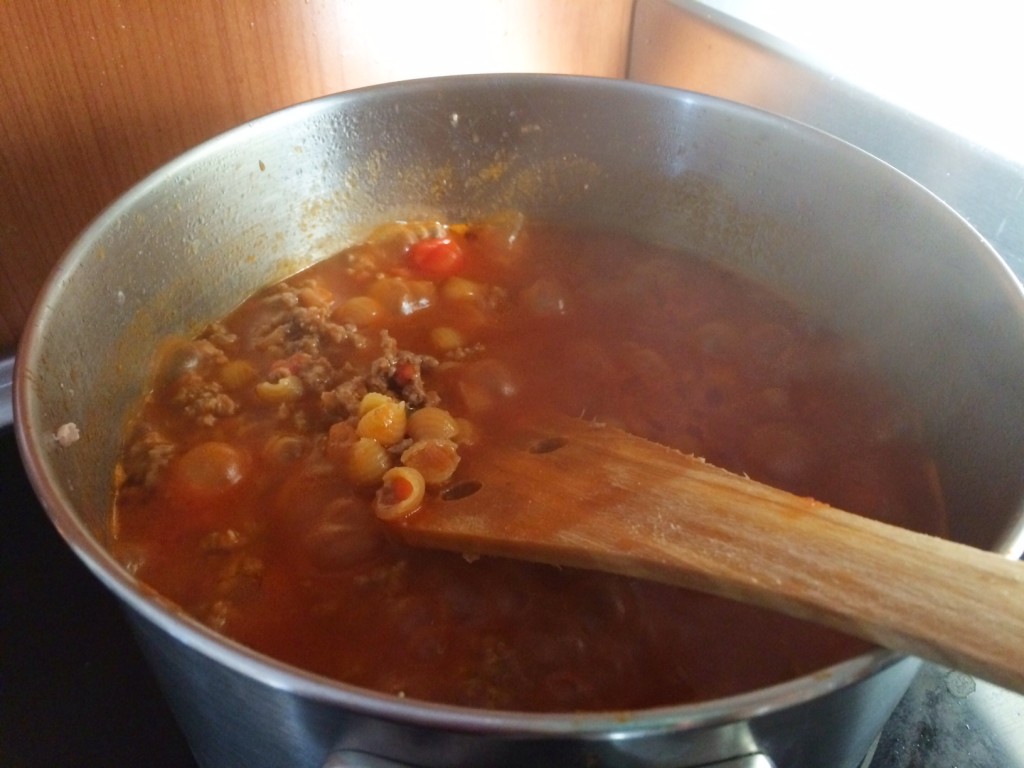 Serve with grated Parmesan.
Serves 4
This recipe can also be easily doubled.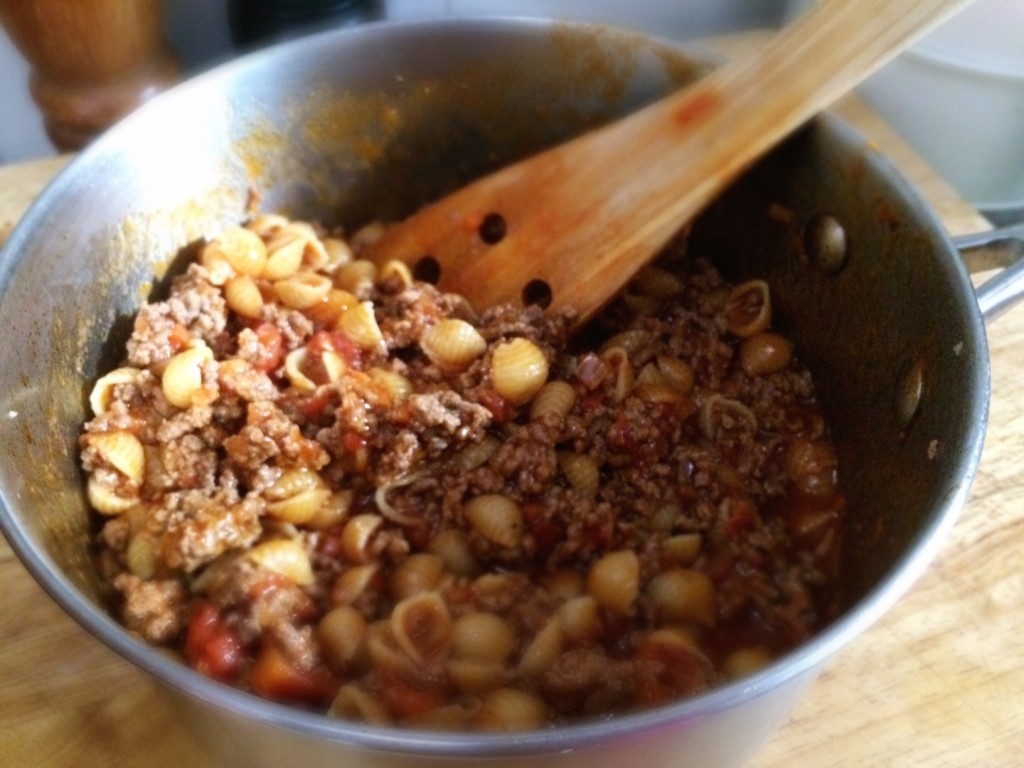 (Visited 9,154 times, 32 visits today)