These mini muffins make a great morning snack or breakfast when you are on the run. They can be frozen and then reheated in the microwave for times when you are busy to cook. Filled with only natural sugars from the fruit and yoghurt and bulked up with the goodness of oats these mini muffins will keep independent self feeders happy.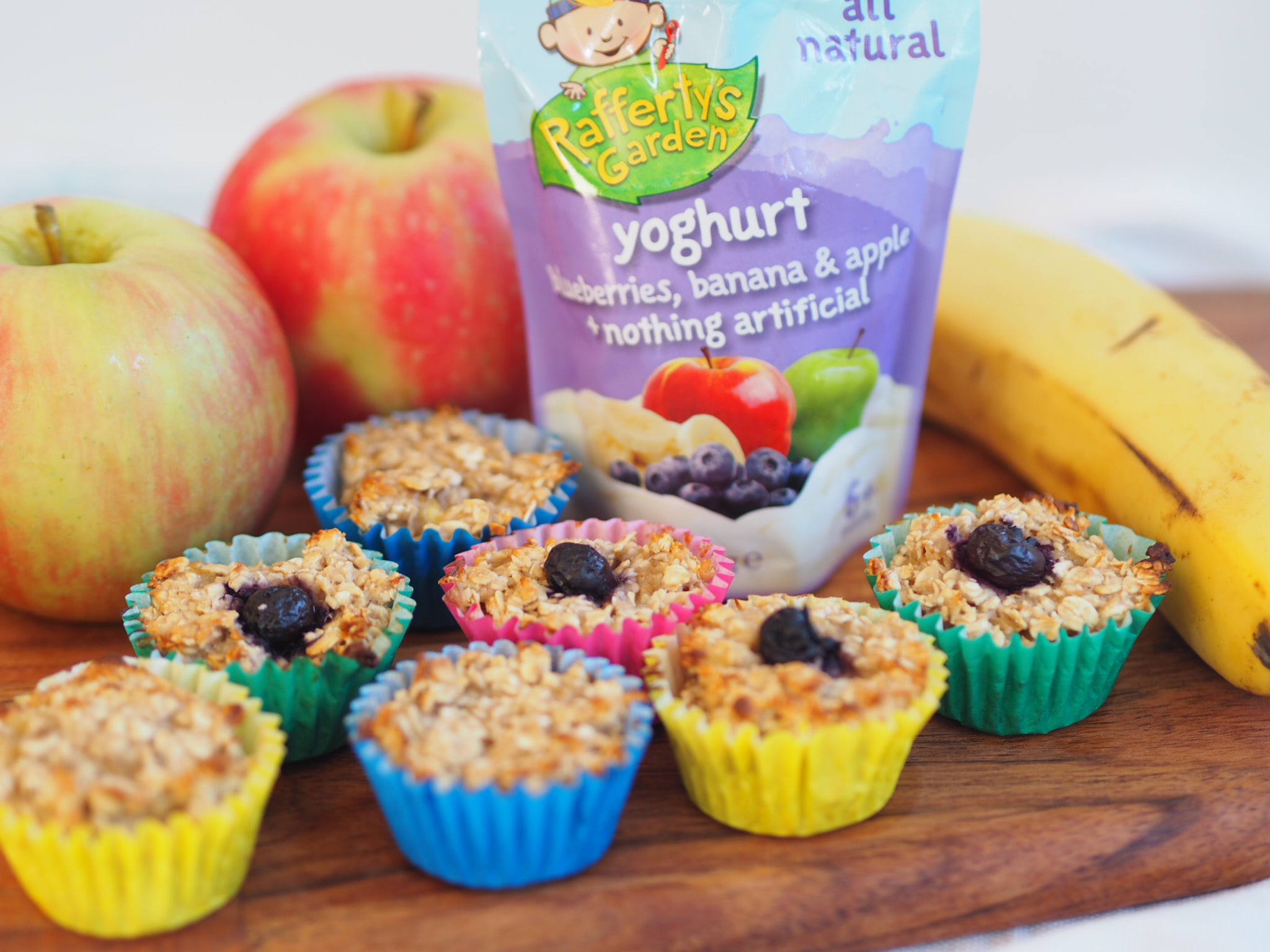 INGREDIENTS
1 Pouch Rafferty's Garden Blueberry, Banana and Apple Yoghurt
1 Cup Quick Oats
1 Ripe Banana, mashed
Optional: Frozen blueberries on top
METHOD
In a medium bowl mix together all the ingredients.
Line a mini muffin try with patty cake wrappers and fill with the oat mix. Add a frozen blueberry to the tops if you like.
Place into a pre heated 180 degree Celsius oven and bake for 20 minutes or until they turn slightly golden.
Allow to cool before removing from the wrappers.
Serves 15 mini muffins.
Suitable for 10+ months.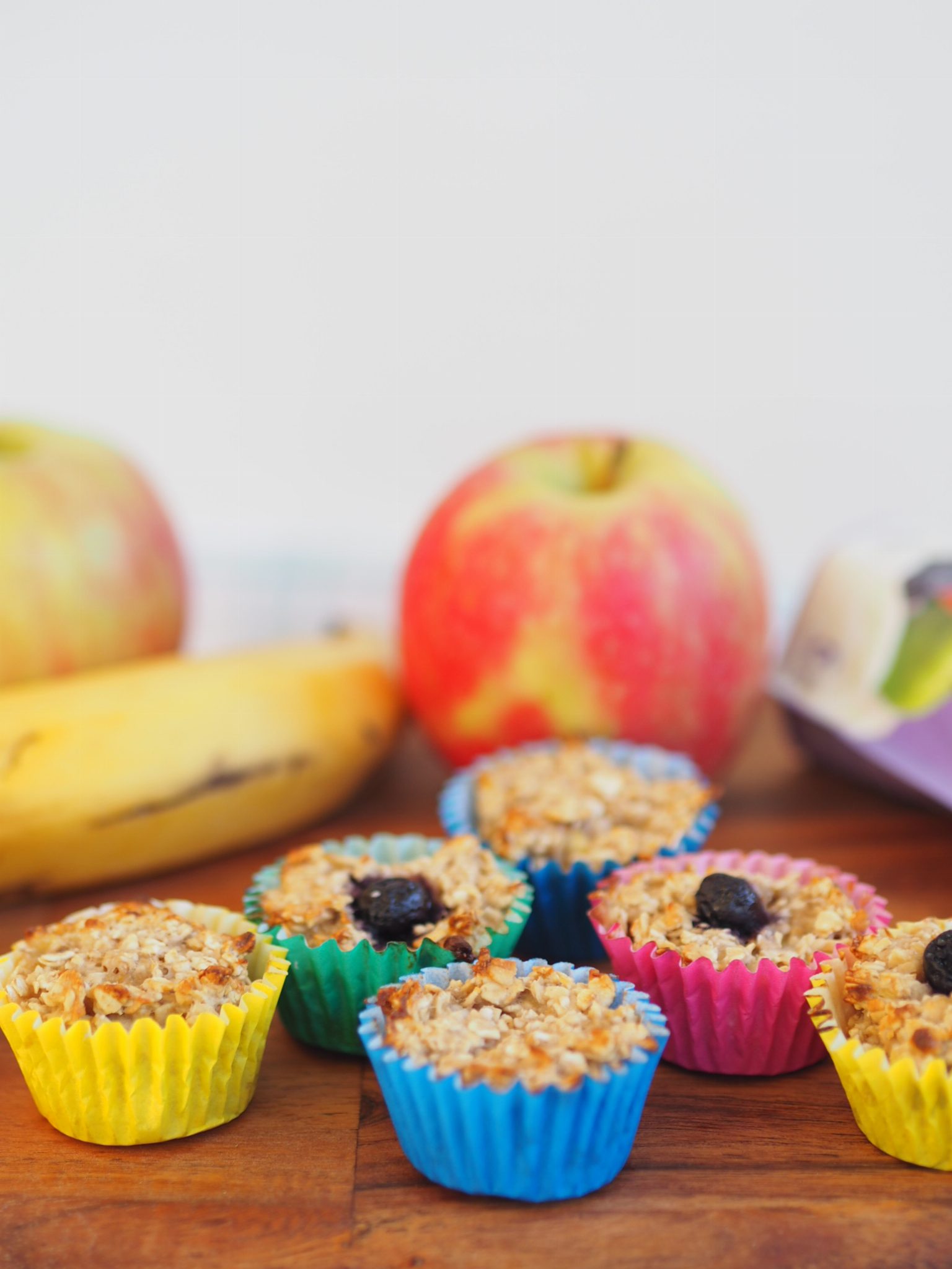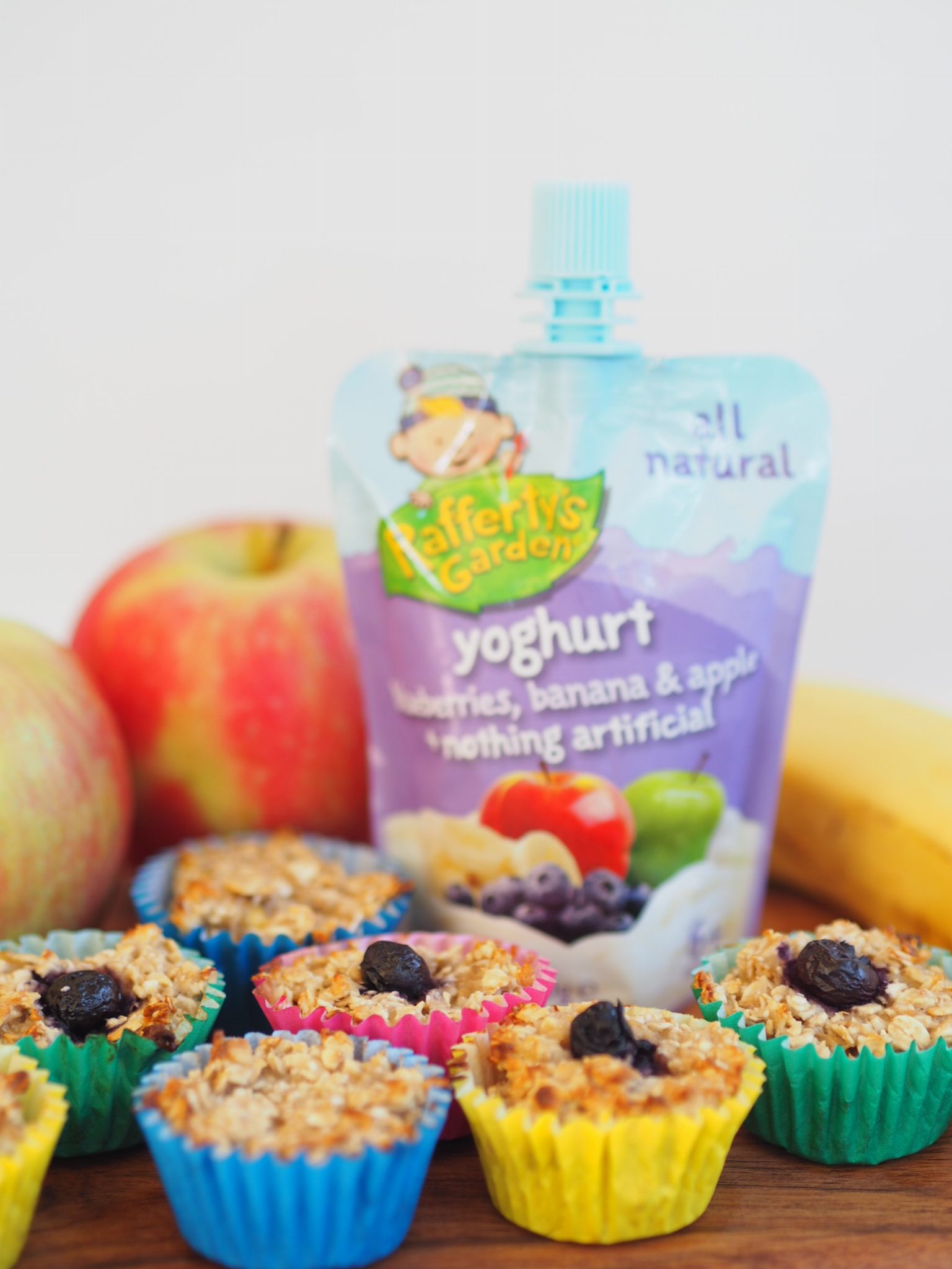 I collaborated with Rafferty's Garden for this recipe. For more delicious and age-appropriate recipes, visit the 10+ months section of their website.
Follow Rafferty's Garden on Facebook and Instagram.

(Visited 1,447 times, 7 visits today)