I don't know about you, but my most dreaded part of making any no bake dessert like a cheesecake or this chocolate bavarian cake is the lining of the tin, the hope that it will come out in one piece, the removing the base of a push up pan and then getting it in one piece onto another plate, glad wrapping the cake onto the plate and getting annoyed that any decoration I had place on top would be squashed so I use toothpicks to keep the cling wrap from sticking to the top surface.  I then treat it like a new born baby in the care when I am taking it to someones house and then hoping they have a clear shelf in the fridge where nothing will bump or go on top of it.
Feel exhausted reading that?  Well that's what it used to be like when I made a dessert, now that I have a Traditional Round Master from Delicake Cake Ware I don't have to worry about any of those things.  All I have to worry about is eating it.
I made this delicious Chocolate Bavarian Cake over the weekend as a treat for the family to enjoy and enjoy it they did.
INGREDIENTS
200gm Milk Arrowroot Biscuits (or other plain biscuit)
100gm Butter, melted
200gm Milk chocolate
100gm White Marshmallows (I bought the white and pink packet and simply used the white ones)
1/4 Cup Milk
1 Tsp Gelatin powder
1 Tsp Hot Water
300ml Thickened Cream
Extra 200ml Thickened Cream
Chocolate Chips, to decorate
LET'S PUT IT ALL TOGETHER
1. Using a food processor blitz the biscuits.  Melt the butter in a mug in the microwave.  Place the biscuit crumb and butter into the Deliware Round Master and mix together.  Push down to form a level biscuit base. Refrigerate while you make the filling.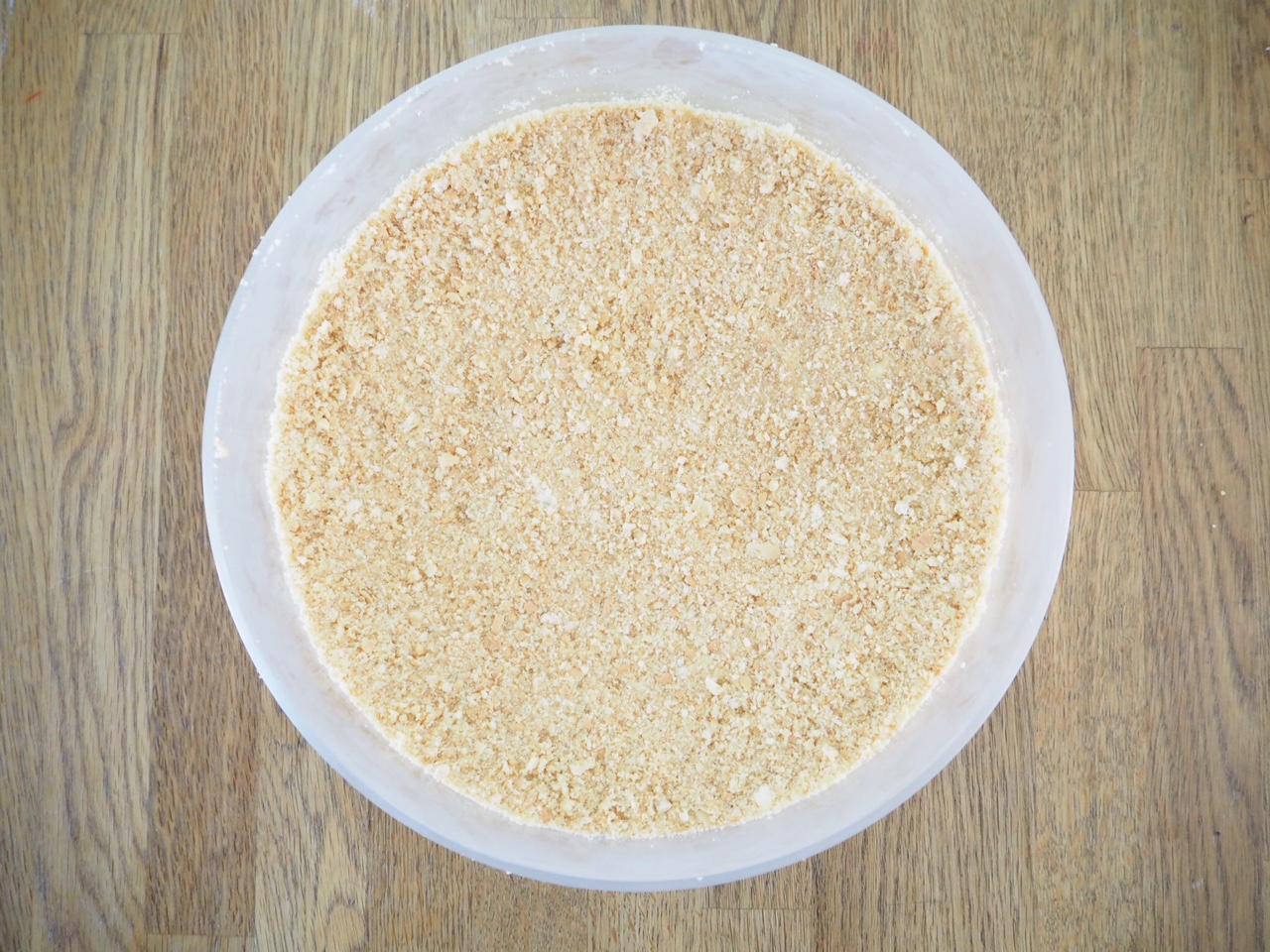 2. Break the chocolate up and cut the marshmallows into smaller pieces.  This can also be down in the food processor.  Place the chocolate, marshmallows and milk into a microwave safe bowl and place into the microwave. Heat on medium high in 30 second intervals, stirring after each interval until smooth.  Dissolve the gelatine in the hot water and mix to form a paste, stir through the warm mixture.
3. Whip the 300ml of cream using a stand mixer or hand held mixer until thick.  Fold the whipped cream through the chocolate mixture and pour over the biscuit base and place the  lid on top. Refrigerate until set.  It will take a minimum of 4 hours.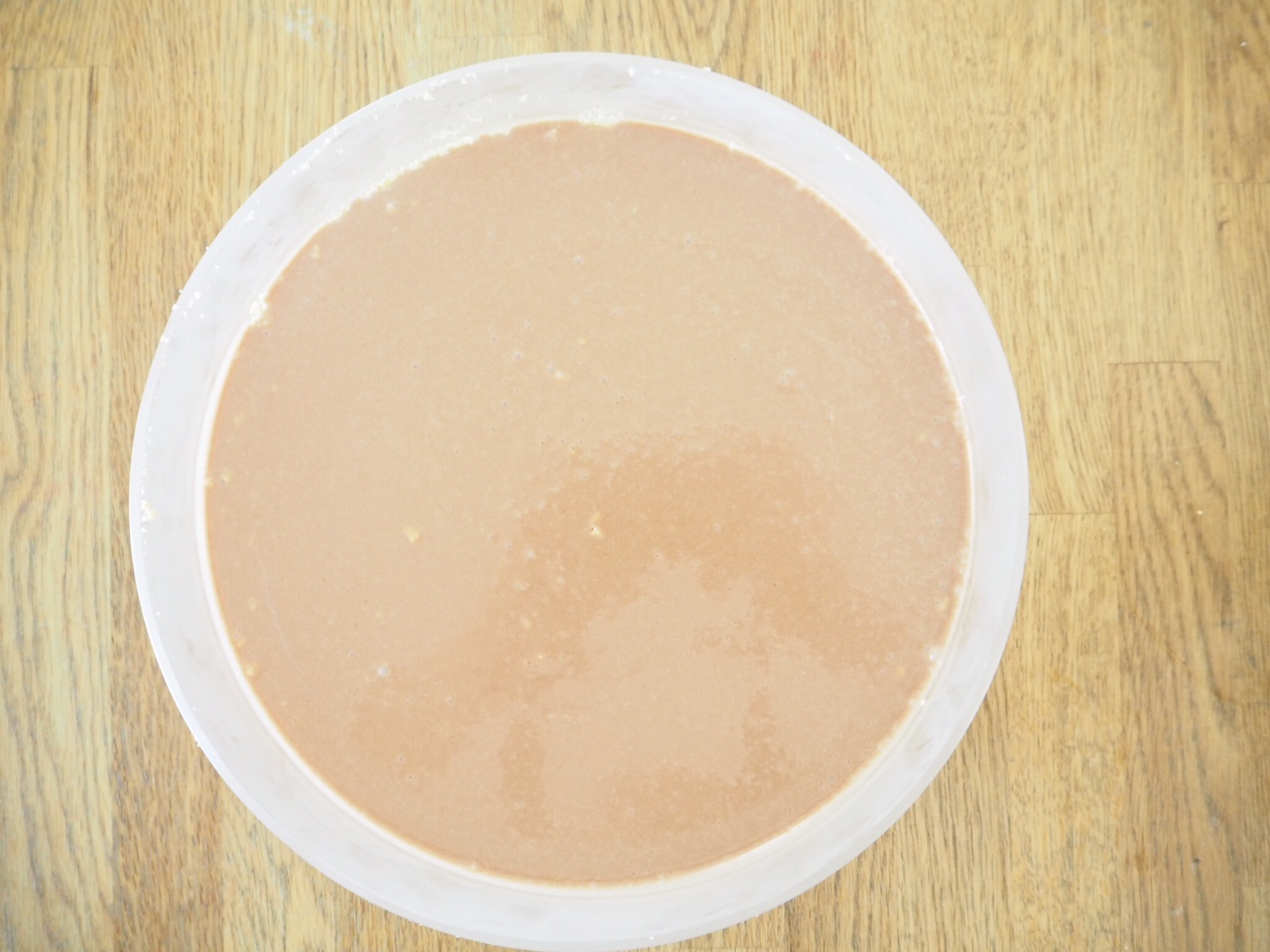 4. Once set you can decorate my whipping the extra whipped cream.  I piped it on but you can spread it as one layer.  Add the chocolate chips. Return the lid and leave in the fridge until you are ready to eat.
When ready to serve:
Remove lid gently.
Put both hands on the sleeve firmly and slowly raise the sleeve from the base and lifting the upwards.
Ready to serve on the base at any table using non abrasive cutting utensils.
Serves 12
Store in the Delicake in the fridge for up to 5 days.
Delicake Cake ware eliminates all the issues I mentioned in my opening paragraph so you can spend more time making delicious  no bake desserts to share with family and friends.
Delicake is designed for the non-baker lifestyle of today.
WIN YOUR OWN DELICAKE CAKE WARE ROUND MASTER
Simply comment on this blog post and tell me what is your families favourite no bake dessert.  The most delicious answer wins.
Terms and conditions
This is a game of skill.  The winner is picked based on the most creative answer to the entry question. We never share you email or personal details (except that needed for the winner to receive their prize) with any third party. Competition starts Friday 27 May 2016 and ends Friday 10th June at 6pm QLD time.
This promotion is in no way sponsored, endorsed or administered by, or associated with, Facebook or Instagram. We hereby release Facebook and Instagram of any liability. Winner(s) will be contacted by email 48 hours after the giveaway ends. You then have 48 hours to reply by email with your postal address otherwise the prize will be redrawn. The decision of the Cooking For Busy Mums board is final and is not open for discussion. If you have any additional questions – feel free to send us an email!  Open to Australian Postal Addresses only.

(Visited 6,134 times, 10 visits today)