Of course you can make these normal size but I like to make my chicken and vegetable rissoles mini size so they are easy for the kids to eat.  I did however make larger sized ones for the adults to eat otherwise I may of ate too many little ones.  You don't require any egg either as the chicken mince is high in protein so it easily binds.  Try gluten free crumbs for a gluten free option as well.
These rissoles are a great way in boost your families vegetable intake with minimal fuss.  Served with a side salad and chips or cheesy pasta is what the boys had.
For the cheesy pasta I simply sprinkled on grated cheddar and parmesan cheese to cooked penne pasta and then placed it under the grill until it melted – easy.
INGREDIENTS
500gm Chicken Mince
1 Small Carrot, grated
1 Small Zucchini, grated
1 Tbs Dijon mustard
Salt and pepper to taste
1 Cup Breadcrumbs, for coating
Olive Oil, for cooking
LET'S PUT IT ALL TOGETHER
1. Simply place the mince, carrot, zucchini, mustard and salt and pepper into a large bowl.  Using your hands work the mixture together for a minute or two.  Alternatively use a food processor to combine.
2. Place the breadcrumbs onto a plate.  Take tablespoon sized amounts of the mixture and roll into balls and then coat in the breadcrumbs.  Continue until all the mixture is rolled and coated.
3. Place a thin layer of the oil into a large non-stick frypan over a medium high heat.  Add the rissoles and cook until browned on both sides (making sure to turn every so often) and bounce back when touched.  Transfer to paper towels.
Serve with chips and salad or cheesy pasta.
Store in an airtight container in the fridge for up to 3 days.
Makes approx 24
Freezer friendly: place the cooked rissoles into an a freezer safe air tight container and freeze for up to 3 months.
Alternatively the uncooked rissoles can be frozen for up to three months as per above.  When ready to cook simply remove from the freezer and allow to defrost in the fridge before cooking.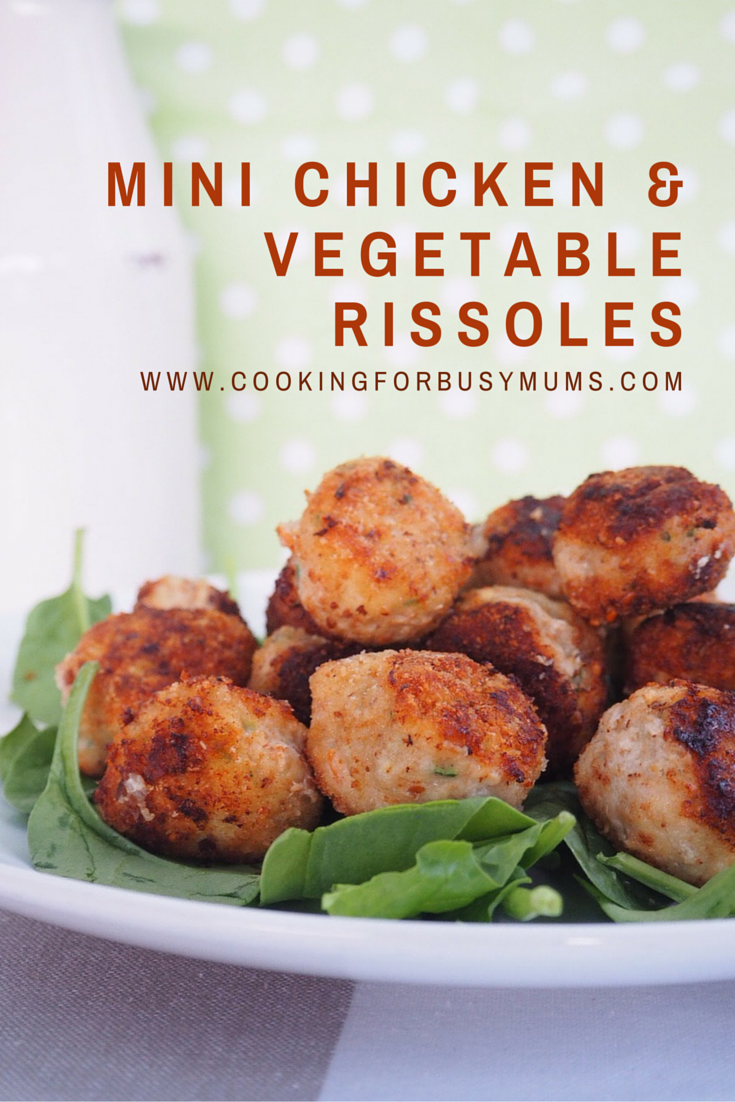 (Visited 25,279 times, 14 visits today)