Easter week is here and the kiddos will be on their first round of school holidays in a matter of days, please tell me where the first term of school went?
We made these Chocolate Nests after school as a little lead up to all the fun and excitement that Easter brings.  They are super easy to make and look really cute once set.
Three ingredients is all you will need and once the chocolate is melted the kids can make them on their own.
INGREDIENTS
2 x 100gm Packets Chang's Oriental Fried Noodles
375gm Chocolate Melts
Speckled Eggs or similar
Mini muffin cases
LET'S PUT IT ALL TOGETHER
1. Place the chocolate melts into a microwave safe bowl.  Heat on high for 1 minute, stir and then heat on high for a further 30 seconds.  Stir until all the chocolate is melted.
2. Add the noodles to the melted chocolate and stir to combine.
3. Divide into a 24 hole lined mini muffin tray and top with the speckled eggs.  Put into the fridge to set for 20 minutes.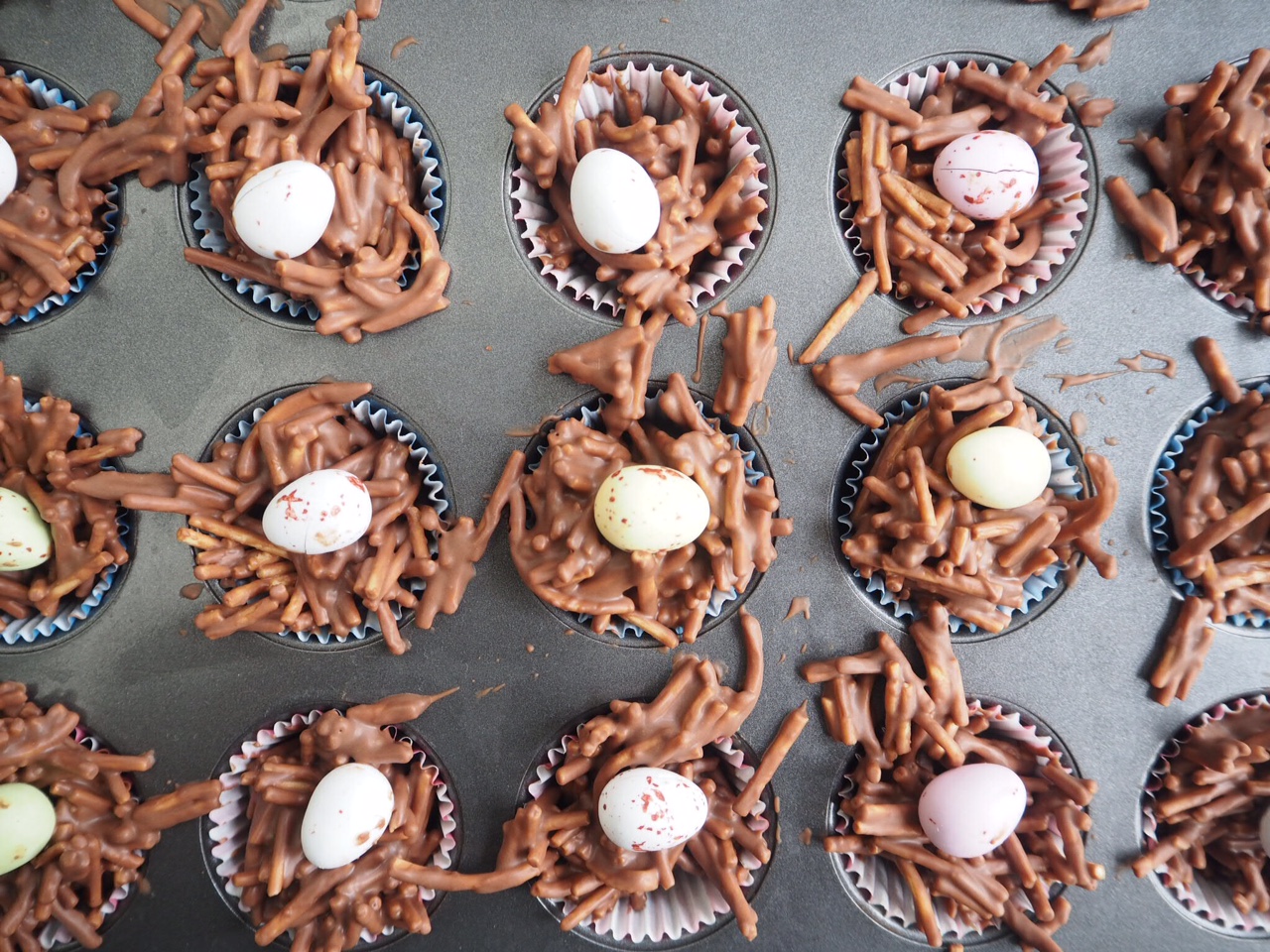 Makes 24
Store in the fridge in an airtight container for up to a week (if they last that long).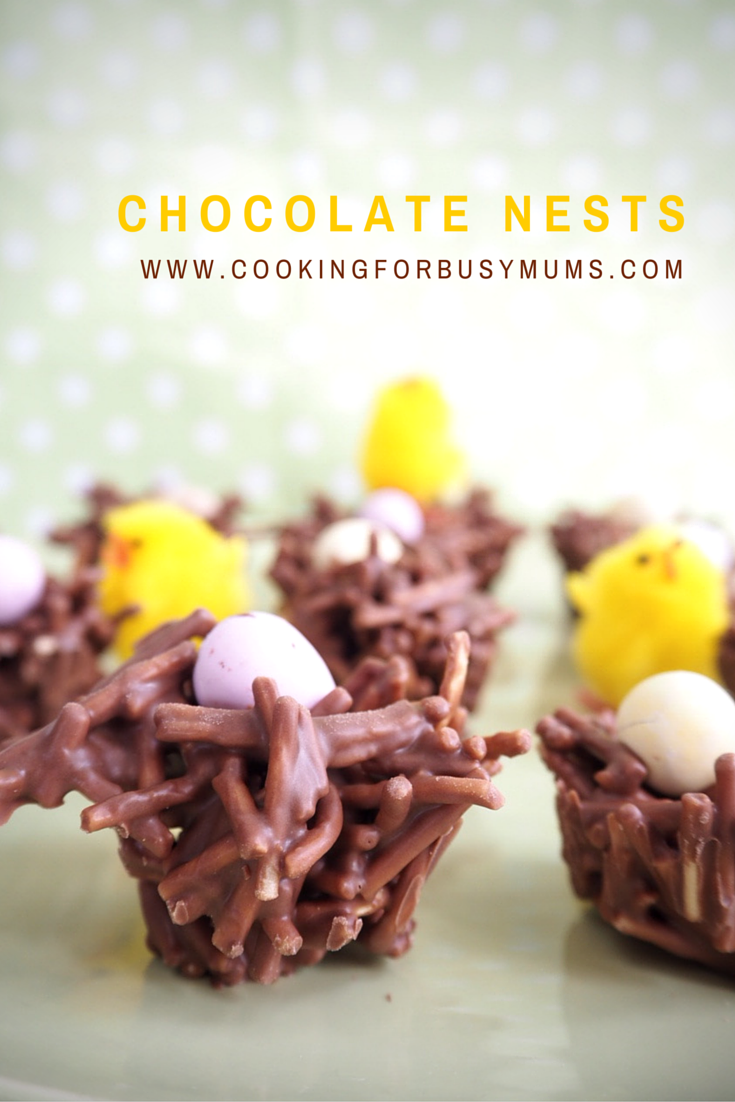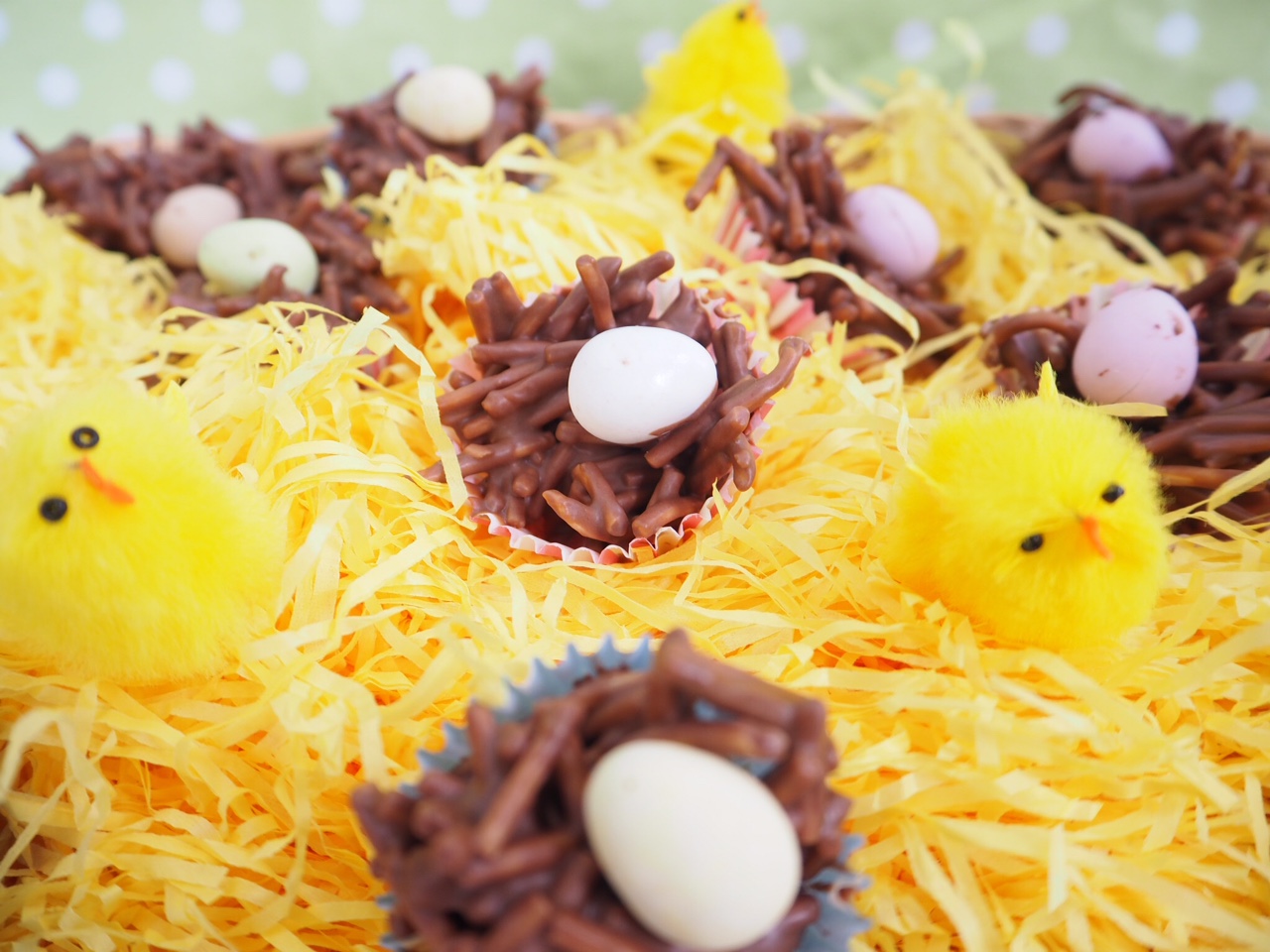 (Visited 7,050 times, 9 visits today)