I just love a cold pasta salad!  It is perfect as a side dish or as a great lunch on its own.  The boys especially love these Mild Tasty Sticks they are very "tasty" as the name suggests and while they would happily scoff them down on their own I decided to get creative and make a meal out of them that can be ready in less than 5 minutes if you have some leftover cold pasta or cook the pasta in the morning and leave it in the fridge until you are ready to make dinner/lunch.
With only 5 ingredients, 5 minutes and 5 steps to make, this dish will become a family favourite in no time.
INGREDIENTS
4 D'Orsogna Mild Tasty Sticks (there are 8 in the packet)
2 Cups Cooked Spiral Pasta
2 Tbs Basil Pesto
8 Cherry Tomatoes, halved
8 Cherry Bocconcini, halved
Serves 2 – so double to make a family meal
LET'S PUT IT ALL TOGETHER
1. Cook the spiral pasta according to the directions on the packet.  Once cooked drain and place into a bowl to cool in the fridge.  Once the pasta is cooled you can prepare the meal.  Note: you can serve this as a hot pasta meal as well.
2. Add the basil pesto to the pasta and mix through.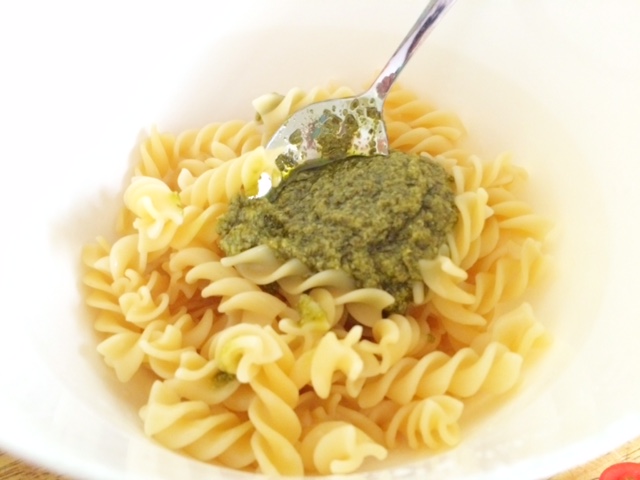 3. Add the cherry tomatoes and bocconcini.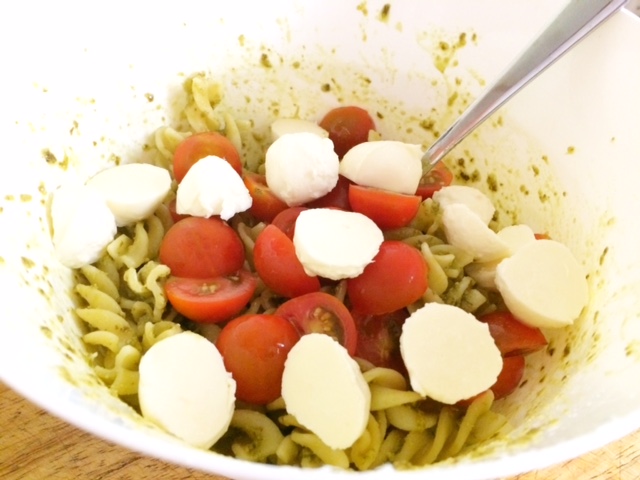 4. Slice the D'Orsogna Mild Tasty Sticks on an angle to make them look "fancy" and add to the bowl.
5. Mix through and serve.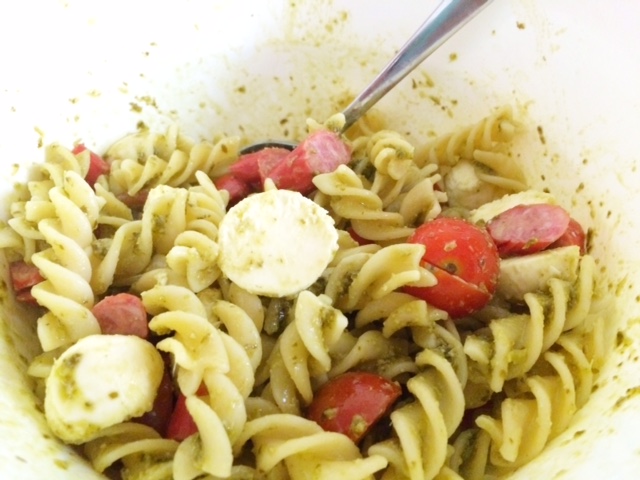 Serves 2 – simply double the ingredients to make a family serve.
This is a perfect lunchbox lunch as well as the ingredients are all bite sized and easy for all ages to enjoy.
Looking for more lunch recipes? Find them on the D'Orsogna Website and D'Orsogna Facebook Page.
This is a sponsored post.  Recipe, photos and opinions expressed are all my own.

(Visited 1,138 times, 11 visits today)