Keeping the kids entertained during the school holidays feels like a full-time job on its own.  The kids seem to reserve all of their energy that they apparently don't have to get up each day for school for the holidays.  Winter holidays are always the hardest as we love being able to swim in the pool, go to the beach or anything that needs the warmer weather we are used to on the Gold Coast.  So we turned to some basic arts and crafts and homemade play dough which the boys are now old enough to help make as well.
This microwave version is perfect for older kids to make as it doesn't require the stovetop.  Everything gets mixed in a microwave safe bowl and then "cooked" in the microwave.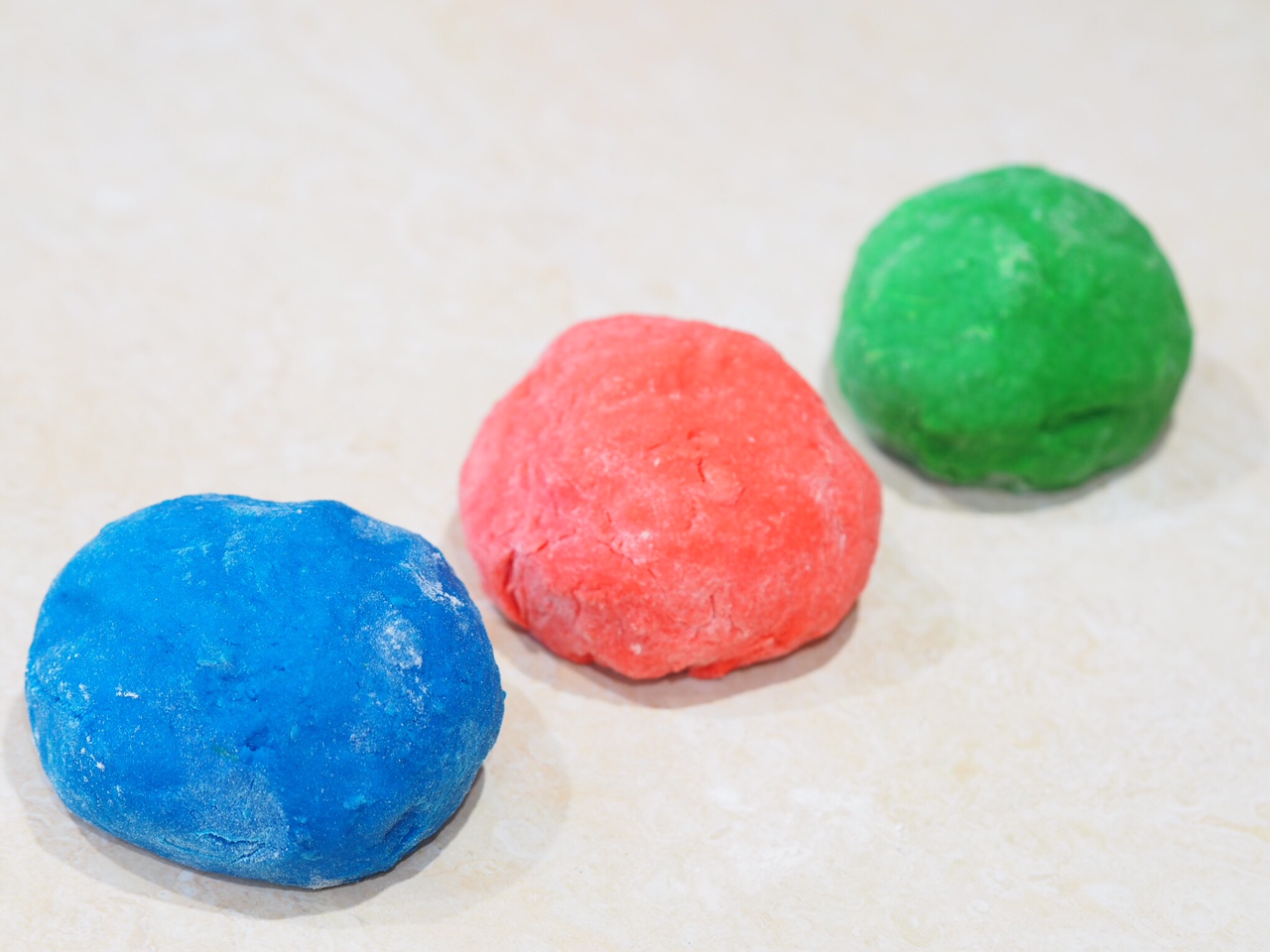 INGREDIENTS
250ml Water
1 Tbs Food Colouring
1 Tbs Oil (canola, sunflower or another non fragrant oil)
1/2 Cup Table Salt
1 Cup Plain Flour
1/2 Tbs Cream of Tartar
Optional: essences like peppermint, cherry etc so it smells nice as they play with it.
LET'S PUT IT ALL TOGETHER
Using a microwave safe container that has a lid, place all the ingredients in the order listed into the bowl.  Stir with a spoon until well combined
.Set the microwave to medium power and cook for 2 minutes.  Bring out and give a stir and then cook for a further 1-2 minutes.  It should of come together.  Note: it parts come out "overcooked" in chunks simply remove from the mix.
Place onto a lightly floured surface and knead into a ball.  Allow to cool before letting the kids play with it.
Store in an airtight container for up to 2 weeks.
Makes one ball.

(Visited 2,900 times, 6 visits today)