Have you ever had one of those afternoons where you know your not going to make to dinner and feel like something you can enjoy while you sit outside and watch the kids play?
I had one of those days last week. I was craving dip but I didn't have any in the house, so I pulled a few cans from the pantry and made this low fat, easy, Warm Mexican Bean Dip.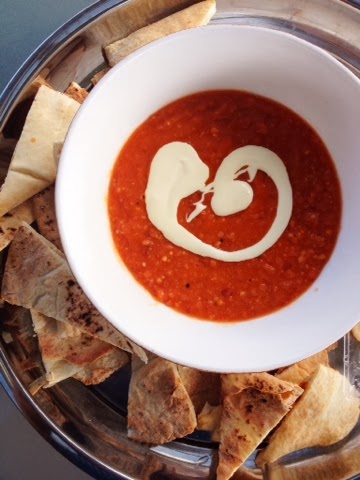 INGREDIENTS
1 Can Five Bean Mix, drained and rinsed
1 Can Crushed Tomatoes
1 Tsp Mexican Seasoning (found in the herb & spice section of your local supermarket) feel free to add more or little to suit your taste
Pepper to taste
1/2 Tsp Sugar
1/2 Tsp white wine vinegar
1/2 Tsp Minced garlic
Light sour cream to serve
LET'S PUT IT ALTOGETHER
1. In a food processor place all the ingredients (except the sour cream). Process until smooth (approx 30 seconds).
2. Pour into a saucepan and heat on a low heat for about 10 – 15 minutes until it starts to thicken a little.
3. Pour into a serving bowl and top with a drizzle of sour cream.
Serve with pita bread chips. To make these simply cut a pita bread into triangles and place under the grill under they harden or in the oven.

(Visited 395 times, 2 visits today)