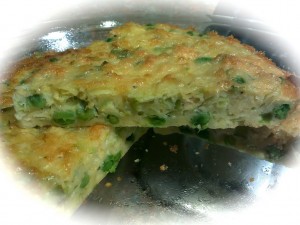 INGREDIENTS
1/2 Large Leek, sliced
1 Cup Peas defrosted
4 Eggs, whisked
1 Cup Cheese, grated
Salt & Pepper to taste
LETS PUT IT ALTOGETHER
1. In a small fry pan, saute the leek in a little olive oil. When starting to brown add the peas and season. Cook for 1 minute to heat through.
2. In a bowl whisk the eggs, add to this the cheese and then the cooked leek and pea mix.
3. Combine well and quickly as the hot ingredients will start to set the egg.
4. Pour into a greased dish and back at 200 degrees for 15 minutes or until set.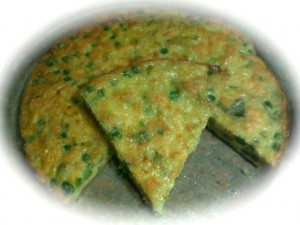 (Visited 519 times, 1 visits today)