For the past month I have been road testing the Kambrook Simple Soup Maker and here is my review.
It is 1.6L in capacity and cooks and blends the simple all in one easy step.
The Kambrook Simple Soup does exactly that, it makes soup simple. You will be enjoying smooth soups in 21 minutes and chunky soups in under 30 minutes. It's simply a matter of putting your ingredients in, choosing your setting and press start. That's it. You come back to perfectly cooked soup every time.
You will notice the colour of the two soups I have made, they are vibrant and that is because the vegetables haven't been overcooked, they were cooked quickly and to the right temperature ensuring they retain their goodness.
I have been loving the extra ease of making soup as I set the maker while I am cooking the nights dinner and then I have two meals cooked at once.  The soup is usually for my lunch the following days.  No worrying about burning or spilling over and the clean up is a breeze.
You can also use it to cook pasta, make baby food, desserts, milkshakes and even cocktails.
Here are three delicious soups I made.
The use of the basil pesto in this tomato based soup makes it quick and easy to get a bucket load of flavour into it.  It also requires no dairy to make it creamy as the addition of the potatoes makes this tomato soup thick with a creamy consistency.  I have used canned tomatoes because they are super cheap and have more flavour than fresh which are quite expensive during Winter and not very flavoursome.
This is such a vibrant and filling soup with lovely subtle spice undertones from the cumin and cinnamon. Cooked in 21 minutes on the smooth mode.
This beef and vegetable soup is so full of goodness, a delicious and healthy way to keep your vegetable intake up.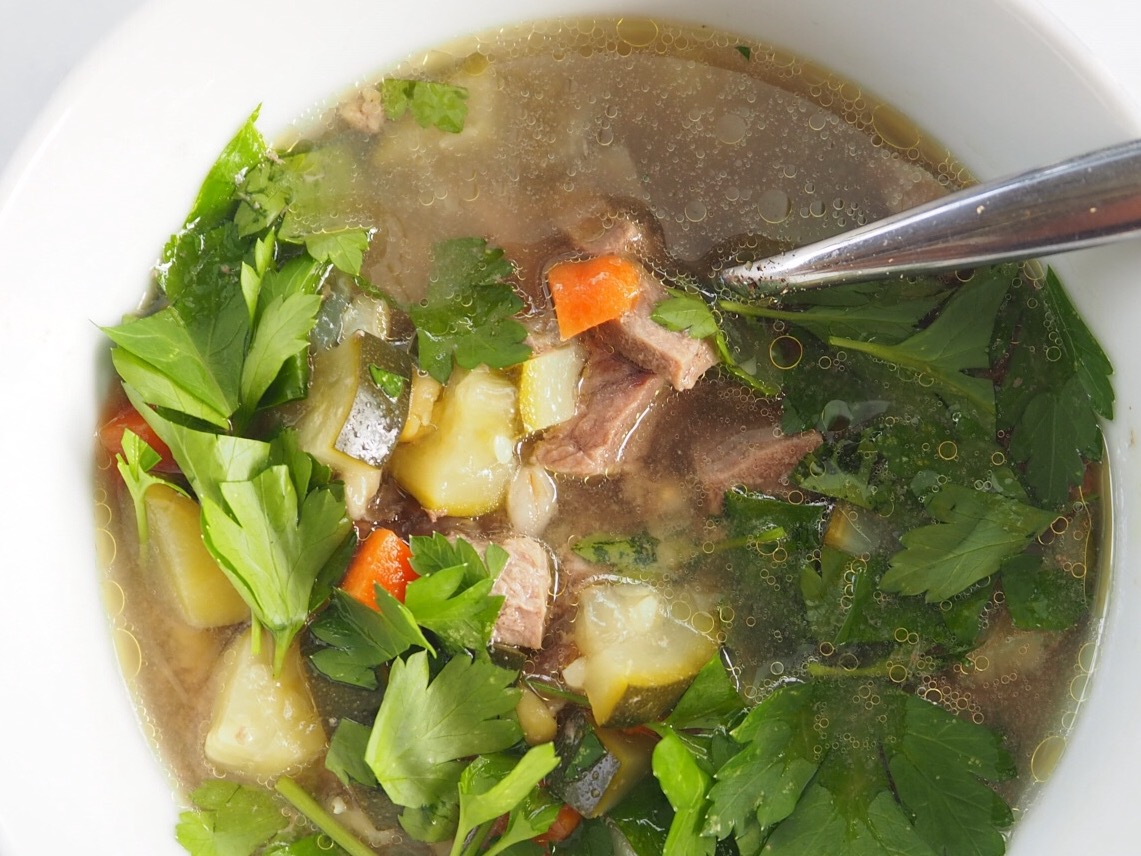 Win 1 of 6 Soup Simple Makes plus get a free ebook with more soup recipes here
This is a sponsored post for Kambrook.  All images, recipes and opinions expressed are my own.

(Visited 3,579 times, 24 visits today)