One pot dinners are my mid week savior. You literally throw all your ingredients in walk away and come back about 20 minutes later and it's done.  If I am being super organised I will also cut the ingredients up in the morning before I leave for work so it is a matter of just getting it on the stove.
I am using D'Orsogna Deli Fresh Double Smoked Leg Ham which has so much flavour and is perfect for a dish like this as everything is cooked together so the smoky flavour gets into all of the ingredients and you really don't have to season at all.  You will find the Deli Fresh packets in the fridge section of Woolworths.
Another way to get a whole lot of flavour into a dish is by using a bay leaf, yes a simple bay leaf will add so much flavour to a meal and your kitchen will smell amazing as it simmers away (just don't forget to remove it before serving) otherwise the kids may ask why they are eating a leaf as I have had happen to me.
INGREDIENTS
1 Packet D'Orsogna Deli Fresh Double Smoked Leg Ham , diced
1 Onion, diced
1 Zucchini, diced
1 Tbs Minced Garlic
2 Cups Milk
2 Tbs Plain Flour
2 Cups Chicken Stock
2 Cups Dry (uncooked) Penne pasta
1 Bay Leaf
1 Cup Grated Tasty Cheese
Fresh Parsley to serve
1 Tbs Olive Oil, for cooking
Variations: add any or all of the following to boost the meal – 1/2 Cup frozen peas, a handful of baby spinach, 1/2 cup frozen corn
LET'S PUT IT ALL TOGETHER
1. Place a heavy based pot over a medium-high heat stove.  Add the oil, onion and zucchini cook stirring for 1 minute.
2. Add the diced D'Orsogna Double Smoked Ham and stir through to release the aromas.  Reduce to a low heat.
3. Add the flour to the milk and whisk through, add to the pot followed by the stick, pasta and bay leaf and stir through.  Bring to the boil and then reduce to a simmer.  Place the lid on top and allow to cook for 20 minutes.  Once the pasta is cooked add the cheese and stir through.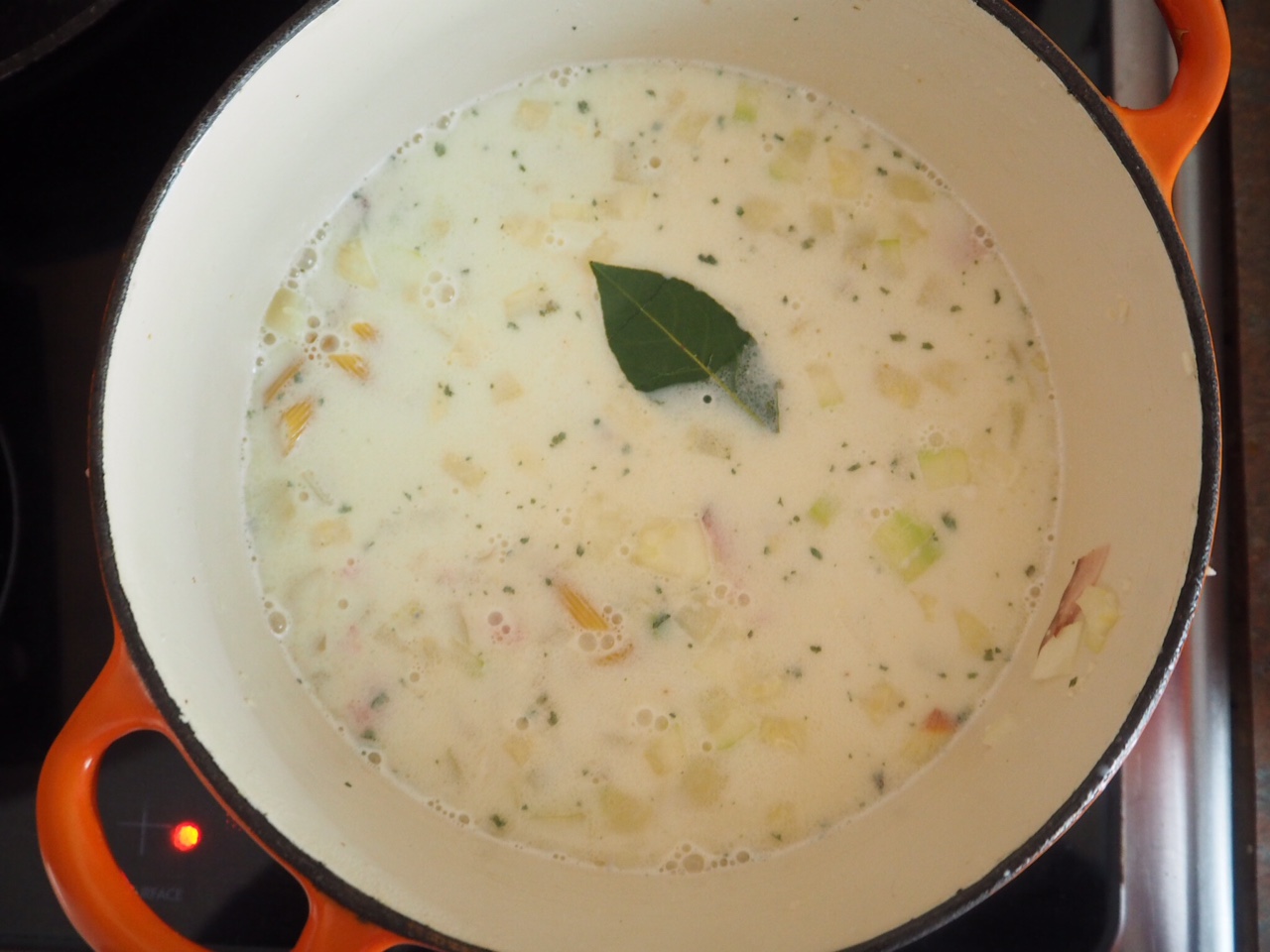 Serve.
Serves 4-6
Once cooled, store leftovers in the fridge for up to 3 days.
This is a sponsored post for D'Orsogna. Find more recipes like this one visit the D'Orsogna Website and D'Orsogna Facebook Page.

(Visited 4,968 times, 1 visits today)