My boys love sausages! Now they aren't the most healthiest meat option but they are great for quick meals once a week, BBQ's or of course with mashed potato gravy and peas.  The supermarkets are starting to sell more variety and healthier options in a sausage, but you know what – they are expensive. $6 for 6 sausages no thank you.
These Homemade Skinless Chicken and Apricot sausages a ridiculously easy to make, and for $6 you can make 20 sausages and you know exactly what is in them.  They are a lovely sweet sausage with some hidden vegetables perfect for little ones that are starting eat meats making it a complete family friendly meal.
INGREDIENTS
500gm Chicken Mince
15 Dried Apricots
1/2 Zucchini, peeled and chopped
1 Carrot, peeled and chopped
1/2 Cup Bread crumbs
1 Tsp Vegeta Stock Powder alternatively use salt, pepper and dried herbs like parsley and thyme.
LET'S PUT IT ALL TOGETHER
1. In a food processor place the apricots. Process until they are in small pieces. Add the zucchini and carrot and process until they are in small pieces as well.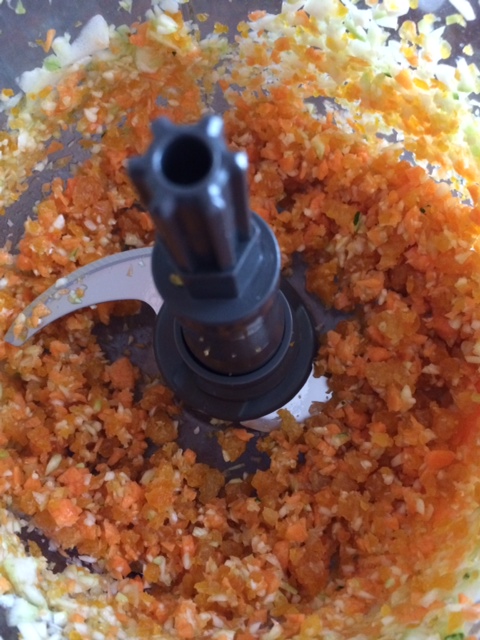 2. Add the Chicken mince, bread crumbs and seasoning. Process until well combined (approximately 1 minute).  Chicken mince is high in protein so it doesn't need any egg to bind it.

3. Heat a large fry pan with a layer of olive oil over a medium heat (not high as they will burn easily) Take golf ball size amounts and roll in the palms of your hands until you form a finger size sausage. Place in the heated fry pan and continue with the rolling the rest of the mix.  Cook for approximately 5-8 minutes turning regularly to avoid burning.
Serve with pasta, salad, roast vegetables, mashed potato (whatever you like really).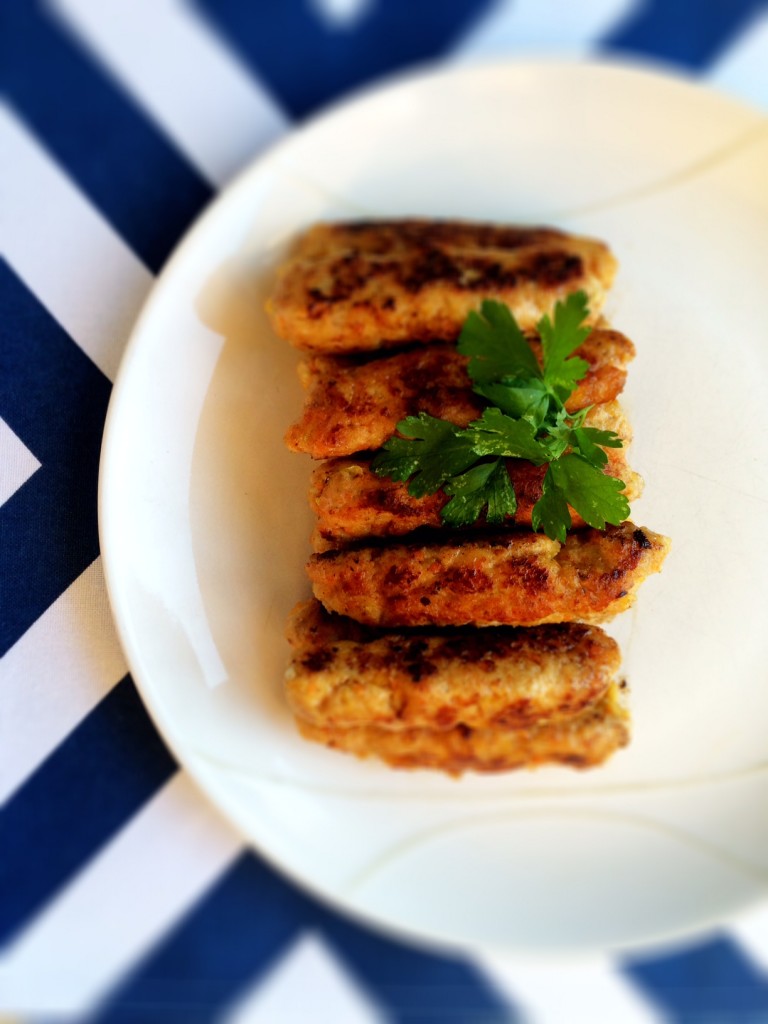 **Note: to make rolling the sausages easily place a little water on your hands first.
**Note: You can prepare the mix in the morning and store in an airtight container until you are ready to roll and cook in the evening.
Makes 20
Great for lunch the next day. Store in an airtight container in the fridge for up to 3 days.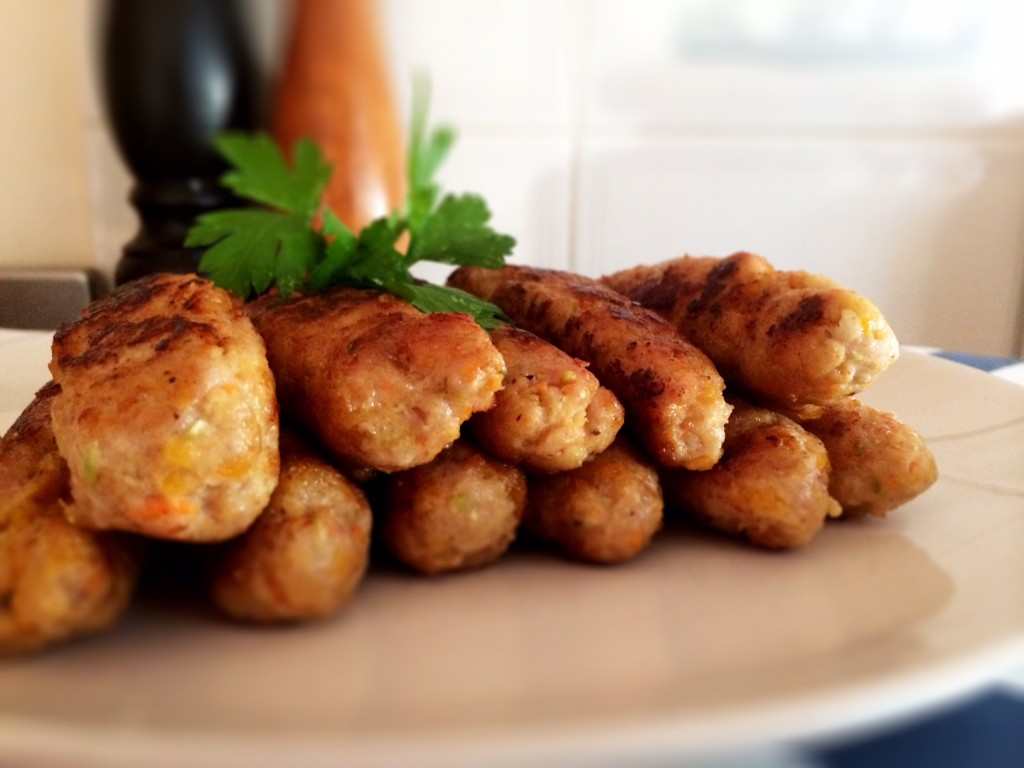 I used the Kambrook X Blade Pro Food Prep System to chop and mix the sausage mix.  For more details on it visit their website.
I was gifted the Kambrook X Blade Pro Food Prep System for use to make recipes to share with you.

(Visited 6,458 times, 19 visits today)