1 Corn cob, corn kernels sliced off
1 Small zucchini, peeled and chopped
1 Tbs Gourmet Gardeb Parsley (optional)
1 Cup Plain Flour
1 Cup Self Raising Flour
1 Egg
1/4 Light Olive Oil
1 Cup Milk
LET'S PUT IT ALTOGETHER
1. In a food processor blend up the corn kernels and zucchini until they form a purée.
2. In a large bowl add the processed corn and zucchini. Add the egg, parsley, milk and oil. Mix with a whisk to combine.
3. Add the dry ingredients and continue to mix through. Let sit for 5 minutes.
4. In a non-stick fry pan pour the batter to the desired size. This mix works well if a jug is used to pour into the pan.
5. Cook until golden on each side only flipping once.
I will be serving these up with ham and melted cheese for a fun Friday night dinner.
They will even pass as normal pancakes for breakfast with a little dusting of icing sugar.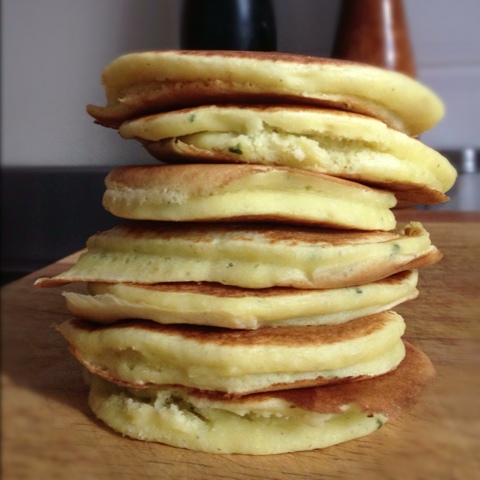 (Visited 2,468 times, 7 visits today)