The holiday season is nearly here! Luckily for you I have teamed up again with D'Orsogna to bring you 16 recipes that are easy, delicious and impressive.  The recipes include breakfast dishes, entrees, salads, mains, desserts and drinks all are quick and easy to prepare.
I will be sharing six of the recipes over the coming weeks here on the blog, and then you can download the FREE EBOOK to view the remaining 10 recipes.
[sdm_download id="6151″ fancy="0″]
First up I have these flavour packed Grilled Ham and Pineapple Kebabs with a Ginger Sauce.  These are super easy to make and the flavour is spot on.  They are perfect for barbecuing this Summer.
INGREDIENTS
Makes 12 | Prep 10 Mins | Cook 5 Mins
200gm D'Orsogna Original Ham Off The Bone Leg Ham
1 Fresh Pineapple, peeled, cored and cut into triangles 2cm thick
3 Tbs Soy Sauce
3 Tbs Brown Sugar
½ Tso Ginger, grated
Bamboo skewers, soaked in water for 30 minutes
LETS PUT IT ALL TOGETHER
1. Take a soaked bamboo skewer and thread on ham, pineapple, ham pineapple until three sets of both are done. Repeat with remaining skewers.
2. Mix together the soy sauce, brown sugar and ginger. Baste the ham and pineapple with the sauce. Leave to marinate in the fridge for 1 hour.
3. Cook on a hot BBQ until the pineapple and ham start to caramalise.
Serve with lightly toasted coconut flakes.
D'Orsogna Original Off the Bone Leg Ham available from Coles Nationally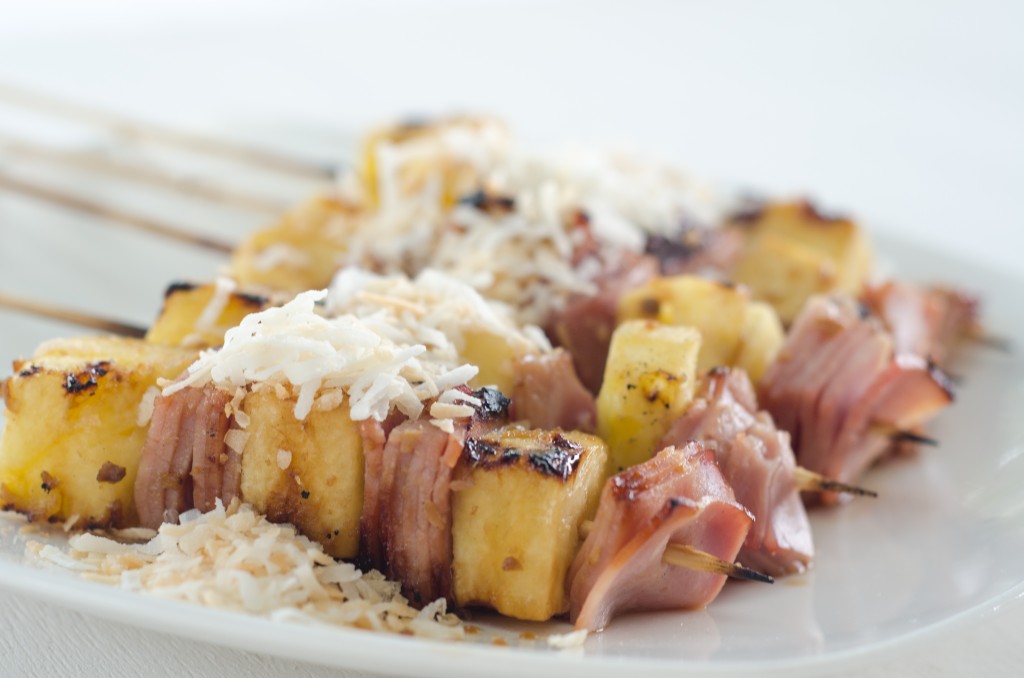 GRAB YOUR COPY OF THE FREE EBOOK – Entertain with Cooking For Busy Mums and D'Orsogna – 15+ Recipes for the Holiday Season. If you love it, feel free to share it with your family and friends.
[sdm_download id="6151″ fancy="0″]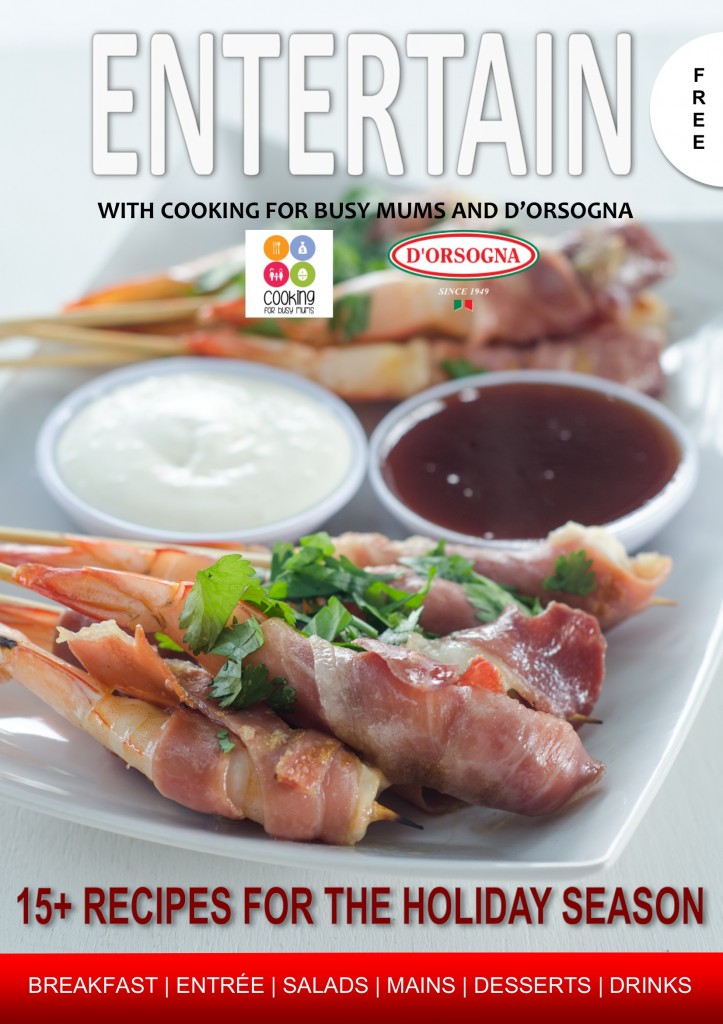 [sdm_download id="6151″ fancy="0″]
This is a Sponsored Post.  Recipe and ebook created by me (Amanda) and provided to you Free for your cooking enjoyment.
Find more recipes from D'Orsogna on Facebook and Website

(Visited 589 times, 1 visits today)