Continuing with the addition of gluten free recipes to my collection I had to make these Gooey Gluten Free Chocolate Brownies my next addition.  These brownies turned out so well and I might even say a little better then the normal variety.  They are gooey on the bottom and crunchy on top – absolute perfection.
I have used almond meal to replace the flour in this recipe.  You can also try coconut flour as well to make them lunchbox friendly.
Eat as they are or vamp them up with ice cream and fresh berries for dessert.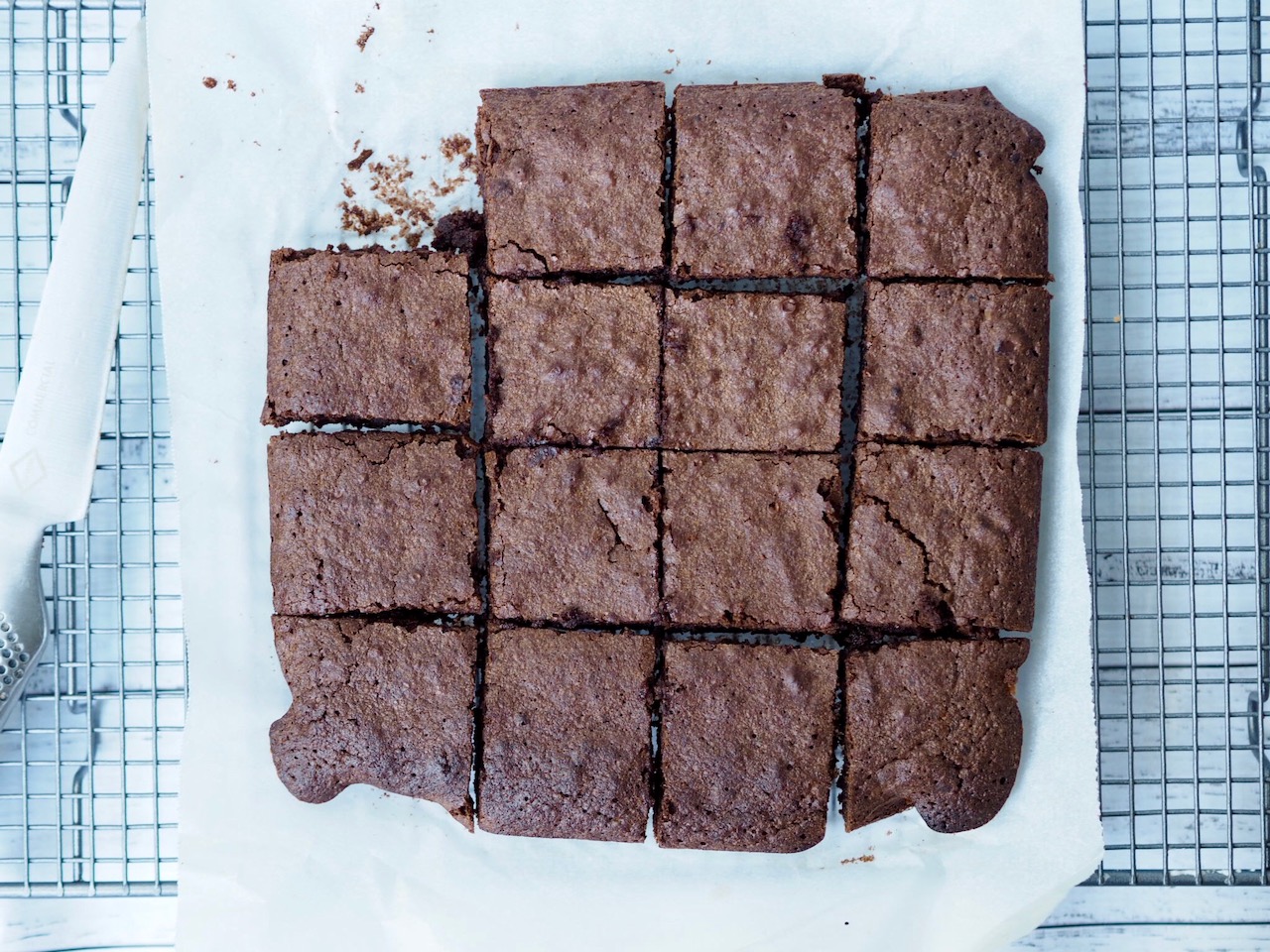 INGREDIENTS
125gm Butter, cubed
125gm Dark Chocolate, broken up
3/4 Cup Raw Sugar
1 Cup Almond Meal
1/4 Cup Cocoa
1 Tsp Vanilla Essence
Pinch Salt
3 Extra Large Eggs, lightly whisked
LET'S PUT IT ALL TOGETHER
In a microwave safe bowl add the chocolate and butter.  Microwave on high for 1 minute, remove and stir.  You want the butter and chocolate to be completely melted and combined.  If needed microwave at 30 second intervals stirring after each until melted.
Add the remaining ingredients in the order listed to the bowl and then quickly mix through until just combined.
Spoon into a lined 20cm x 20cm baking tray and bake at 170 degree Celsius for 30 minutes or until it has just set.
Allow to cool in the tray for 5 minutes before transferring to a cooling rack to cool.
You can serve it warm if having for dessert.
Makes 16 squares.
Store in an airtight container in the fridge for up to 7 days.
Freezer friendly: store in a zip lock bag or freezer safe container and freeze for up to 3 months.  Allow to defrost before eating.

(Visited 3,752 times, 5 visits today)