I don't normally buy beef schnitzel meat (we always have chicken) but I found a packet reduced by 50% at the supermarket a few weeks back which reminded me that we hadn't had one in such a long time.
I decided to go with a lovely fresh bread crumb as it tastes so much better than using the dried breadcrumbs.  I paired the fresh bread with a handful of fresh parsley from the garden and grated cheese and the end result was perfection.  The perfect crumb for a beef schnitzel.  The addition of the cheese to the crumb adds a lovely crunch and flavour.
I use the three step crumb method which is flour, egg wash and then crumb to help it stick (crumb of beef schnitzel seems to come off very easily) also leaving the crumbed meat to sit for at least 30 minutes before cooking will help.  I usually crumb in the morning and place them back in the fridge ready for dinner.
INGREDIENTS
3 Slices of bread (day old and I use wholemeal)
A good handful of fresh parsley
1 Cup Tasty Cheddar Cheese, grated
1 Cup Plain flour
1 Egg, whisked
4 Beef Schnitzel
Olive Oil, for cooking
LET'S PUT IT ALL TOGETHER
1. Place all the ingredients into the bowl of a food processor and process until everything is broken down. Turn onto a plate.
2. Prepare to crumb by placing plain flour on a plate, egg in a bowl (whisked).  Take one schnitzel dust in flour, dip into the egg and then place into the crumb pressing down on both sides.  Repeat for the remaining schnitzel.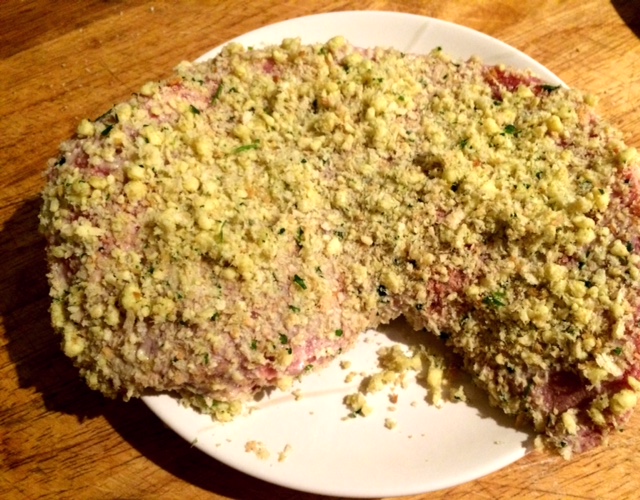 3. Heat a thin layer of oil in a hot frypan and then place the schnitzel in.  Cook for about 1-2 minutes (or until golden) before turning to cook on the other side for a further 1-2 minutes (or until golden).  Place onto a paper towel to soak up an excess oil.
Serve with gravy, steamed vegetables and oven baked chips.
Serves 4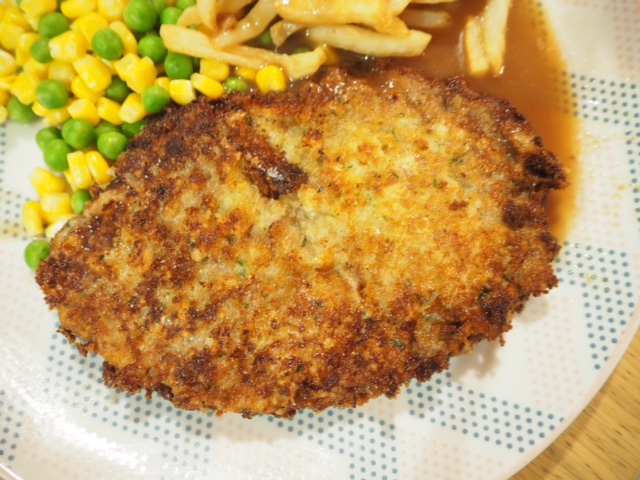 Looking for some more great recipes with dairy for your family? Head over to The Dairy Kitchen blog or like The Dairy Kitchen Facebook Page

(Visited 2,147 times, 24 visits today)