Savoury muffins are the perfect little bundle for lunch on the run and these Feta and Semi Dried Tomato variety won't disappoint.
I love the flavour that the feta adds to these muffins it complements the "tomatoey herby" flavour perfectly.
This mix makes 6 large muffins which are just the right size for lunch.  They are also ideal for dipping into a pumpkin soup.
They are ideal for freezing so  you will never be short of a lunch again.
INGREDIENTS
100gm Feta, cubed
1/4 Cup Semi Dried Tomatoes, sliced
1 1/2 Cups Self Raising Flour
3/4 Cup Milk
50ml Sunflower Oil
1 Egg
LETS PUT IT ALL TOGETHER
1. Place the flour, feta and semi dried tomatoes into a medium bowl. (Reserve 6 pieces of feta and tomato to go on top of the muffins) Stir well.  This step is important so that the feta and tomato doesn't clump together or sink to the bottom of the muffin.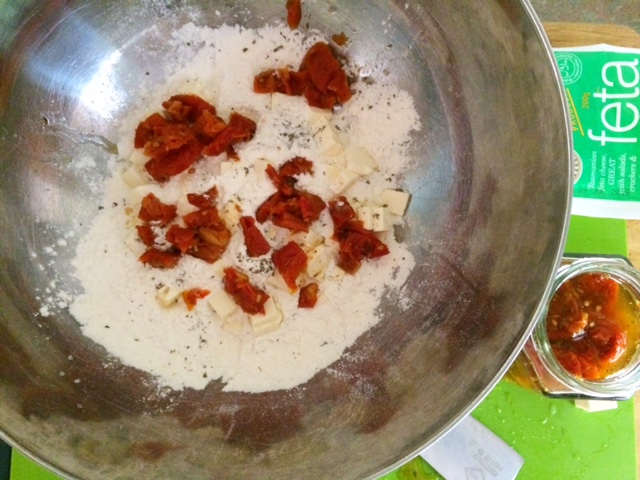 2. In a jug mix together the milk, egg and oil with a whisk. Pour into the dry mix. Mix with a spoon until just combined.
3. Divide into 6 muffin cases in a muffin tray and bake in a 180 degree celcius oven for 15-20 minutes or until lightly golden and they bounce back when touched.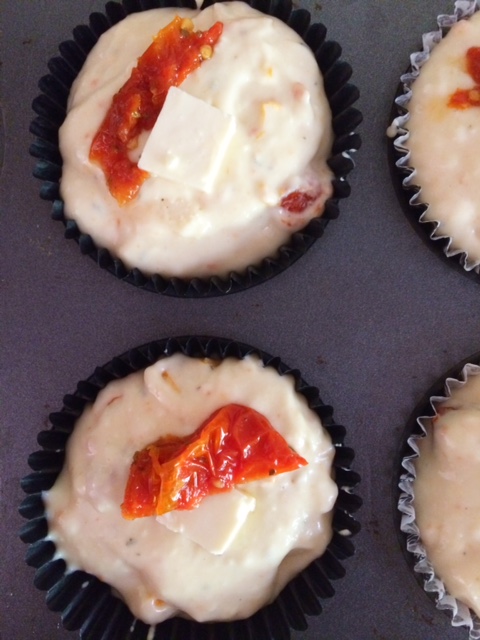 Makes 6
Store in the fridge: in an air tight container for up to 5 days.  You can microwave for 20 seconds to refresh them.
Freezer Friendly: Store in zip lock bags and freeze for up to 3 months.
Defrost in the fridge overnight or on the bench.  You can microwave for 20 seconds to refresh them.

Looking for more great lunch recipes using dairy? Head over to The Dairy Kitchen blog or like The Dairy Kitchen Facebook Page

(Visited 1,794 times, 5 visits today)