A couple of weeks ago we celebrated Mr 6's 7th birthday (now Mr 7) an my birthday (he was born the day before my birthday, making it the best birthday present I have ever received).  We both love nachos so we went with a Mexican theme for the food and that also included the cake which was the super easy pinata cake.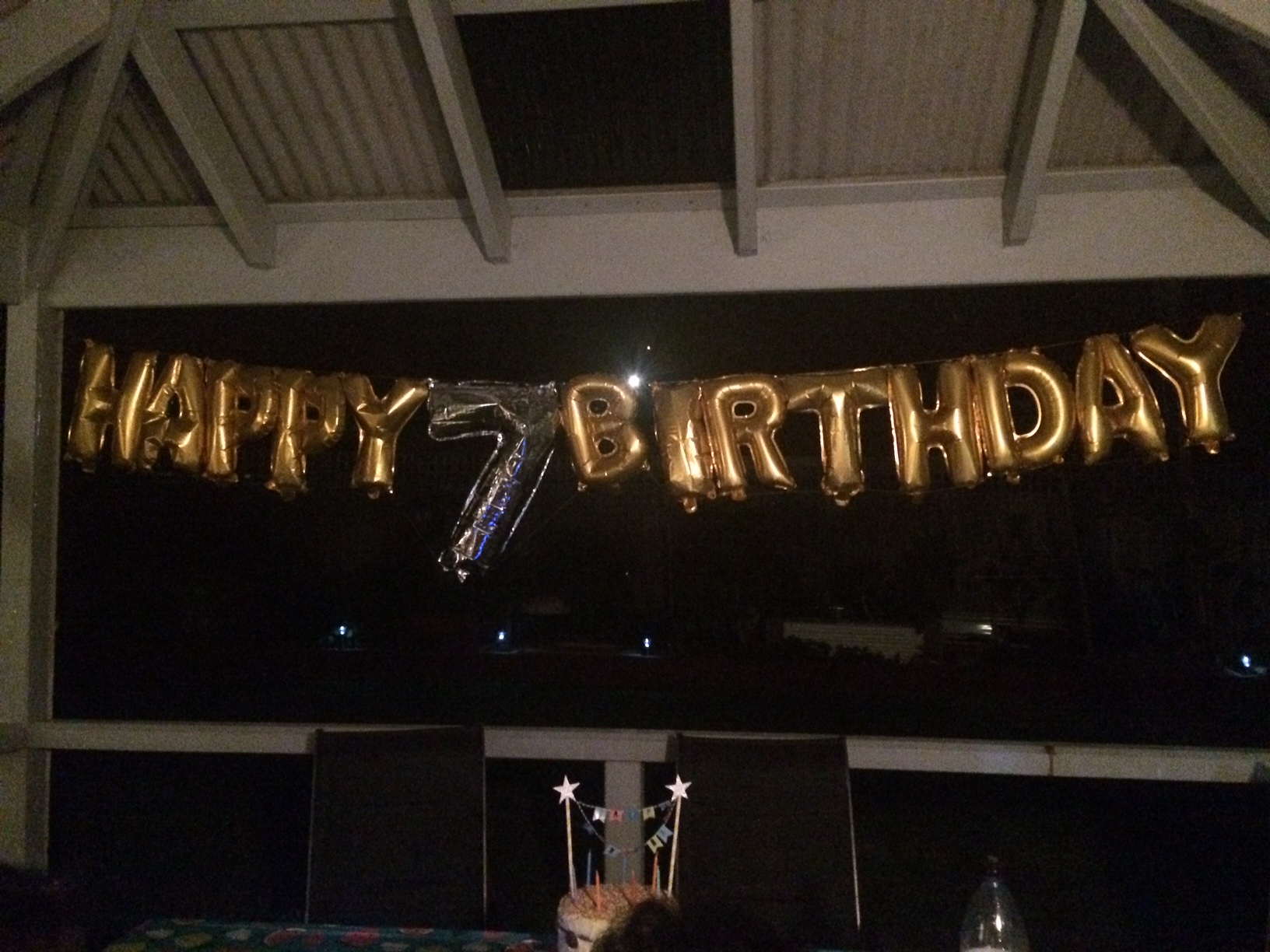 Basically a pinata cake is a cake with a hollow centre that you fill with your favourite chocolate and lollies and then when the cake is cut into the centre falls out like it would if it were a pinata that you were hitting.
The pinata cake is super adaptable to any birthday party theme, simply change the icing colour and your decorations.
When I make birthday cakes I do use a packet cake mix because I normally make the cake in advance so it needs to last and you are guaranteed the right kind of crumb for cutting and icing (plus, the decorating of the cake takes up so much time I want the actual cake to be nice and easy to make).
INGREDIENTS
3 Packets of your favourite cake mix.  2 vanilla, 1 chocolate
Chocolate and lollies, to fill the centre
Sprinkles, to decorate
Buttercream Icing
250gm Butter, softened
3 Cups Icing Sugar
2 Tbs Milk
Food Colouring
LET'S PUT IT ALL TOGETHER
Make the cakes according to the packet instructions.  For the pink layer I added 1 teaspoon of red food dye plus 1 teaspoon of rosewater for a little flavour hit.
Allow the cakes to cool completely before cutting.  Cut a circle out of the centre of each cake.  I used a small bowl to cut around.  The size was approximately 8cm in diameter.
Make the buttercream by placing the butter into the bowl of an electric stand mixer and beat until creamy.  Add the icing sugar, milk and food colouring of choice.  Add a little colouring at a time to get your desired colour.  Beat until smooth and fluffly.  Approximately 3-5 minutes.
Spread a thin layer of icing on the serving plate, add the first cake layer on top of this.  Add a layer of icing onto the cake, then top with the second layer, add icing and then the final layer.
Pour in the chocolates and lollies and close off with the cut our piece from the last layer of the cake you used last.
Spread all over with icing and add sprinkle on top,  Decorate as you wish.
I used this cake topper from Kmart ($2) and extra chocolates.

(Visited 5,120 times, 23 visits today)