Just when I thought I had made all the types of banana bread you could make I had an idea to make a Caramel Banana Bread and I am glad I did.  The addition of the caramel sauce and fresh sliced bananas gives this bread suck a kick of flavour and texture.
I chose to omit the sugar from the bread batter as there was enough in the caramel sauce which means this bread isn't over the top sweet.
Now when it comes out of the oven the top looks all crazy like, give it a dusting of icing sugar and you'll have perfection.
If you are looking for more caramel inspired recipes you can find them here.
INGREDIENTS
2 Large Overripe Bananas
125gm Butter, softened and cubed
2 Eggs
1 1/2 Cups Self Raising Flour
1/2 Tsp Bicarbonate Soda
Caramel Sauce
1 Cup Brown Sugar
2 Tbs Butter
Extra 1 overripe banana sliced
LET'S PUT IT ALL TOGETHER
1. Using a food processor or thermo style appliance place the bananas, butter and eggs into the bowl.  Process until smooth.
2. Add the flour and bicarbonate soda and process until combined (about 30 seconds).
3. In a saucepan over a medium heat add the brown sugar and butter.  Heat stirring until the butter melts and the mix is smooth.  Remove from the heat.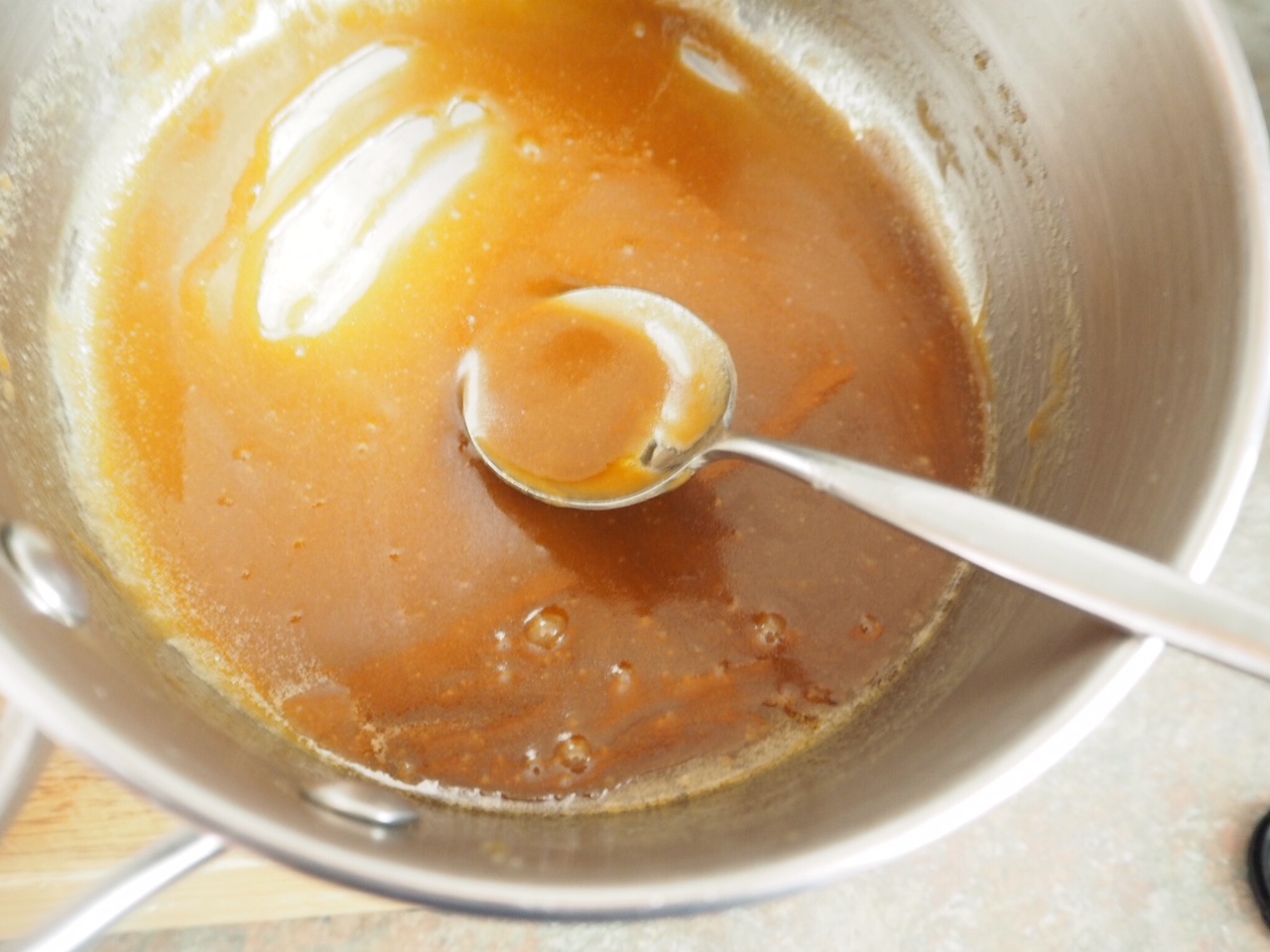 4. Spoon half the batter into a lined 20cm loaf tin.  Pour over half of the caramel sauce and top with a few slices of banana.  Spoon over the other half of the cake batter and then top with the remaining caramel sauce.  Use the end of a fork or spoon the swirl the caramel sauce through.  Top with the remaining banana slices. Place into a pre-heated 180 degree Celsius oven to bake for 55 minutes or until golden and a knife comes out clean when inserted.
5. Allow to cool in the tin for 30 minutes before transferring to a wire rack to cool completely before slicing.
Makes 1 loaf
Store in an airtight container in the fridge for up to 5 days.
Freezer friendly: wrap individual slices in cling wrap and freeze for up to 3 months.

(Visited 11,393 times, 10 visits today)